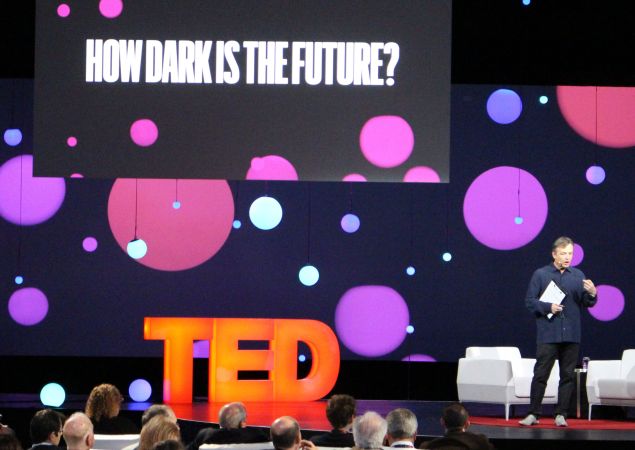 If the White House Correspondents Association is Nerd Prom, then surely TED is Nerd Woodstock.
Once a year, thinkers and doers congregate in Vancouver to fuel the mighty TED media machine by performing their greatest hits before an audience of 2,000 or so other doers and thinkers who think they should pay $10,000 or more for the privilege, and then do.
For four days, you're awash in big ideas and audacious (the favorite word this year that's being, um, leaned into) goals. Not to mention caffeine. God, so much caffeine. They had caffeinated water. Audacious!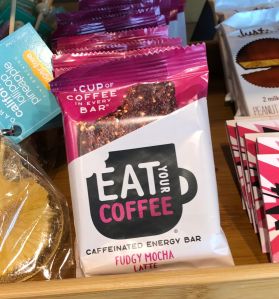 Other things happened too:
Like Her Boss, SpaceX President Gwynne Shotwell Is Skilled at Making Sweeping Predictions Devoid of Evidence or Plausibility
On rockets that fly between New York and Shanghai in an hour, for less than the current cost of a first-class airplane ticket: "Within a decade, for sure. It's definitely going to happen."
Everyone Hated on Facebook, But VR Pioneer Jaron Lanier Hated the Best
"I don't call them social networks anymore. I call them behavior-modification networks."
Even Really Smart People Can Feel Like Forrest Gump on the Bus
Attendee #1: "Is that seat taken?"
Attendee #2: "Yes."
Attendee #1 (as he walks off): "It's not OK to save seats, though."
Everyone Familiar With the Blow-Up Doll In Airplane! Knows This One Is True
Following a presentation positing the feasibility of using self-flying drones to deliver commuters from home to work and back again: "We'll have self-flying planes in common use before self-driving cars. The math is so much simpler for a plane."
Star Wars Finally Collides With Actual Space Travel
I suited up with three other people, each of us wearing a helmet and 20-pound backpack, to stumble around inside a fully immersive, virtual-reality Star Wars adventure. Disguised as Stormtroopers, tall enough for the job or not, we blasted enemies and monsters, sought crucial intelligence for the rebellion and, in my case, tried unsuccessfully not to walk into actual-reality walls.
Shedding our gear, one of my fellow rebels announced: "I work for the European Space Agency. We have to get one of those."
A Whole Different New Hope
Diane Wolk-Rogers, a veteran teacher at Marjory Stoneman Douglas High School, channeled her grief and rage over the murders of 17 students and staff at her school into a powerful history lesson on the origins of the Second Amendment and, a century later, the National Rifle Association.
The fact that laws and the attitudes behind them have changed so radically since those events, she said, "gives me hope that the laws could change again."
And Finally, The Most Prominent Free Snacks to Go With Your Caffeine Water
Beyond Meat (a plant-based product that mimics the look and taste of beef; not half bad) and Lily Puffs, a snack food made from water lily seeds (tastes somewhat like SmartFood popcorn; rating depends on your feelings on SmartFood popcorn).
Rich Jaroslovsky is vice president of SmartNews Inc.