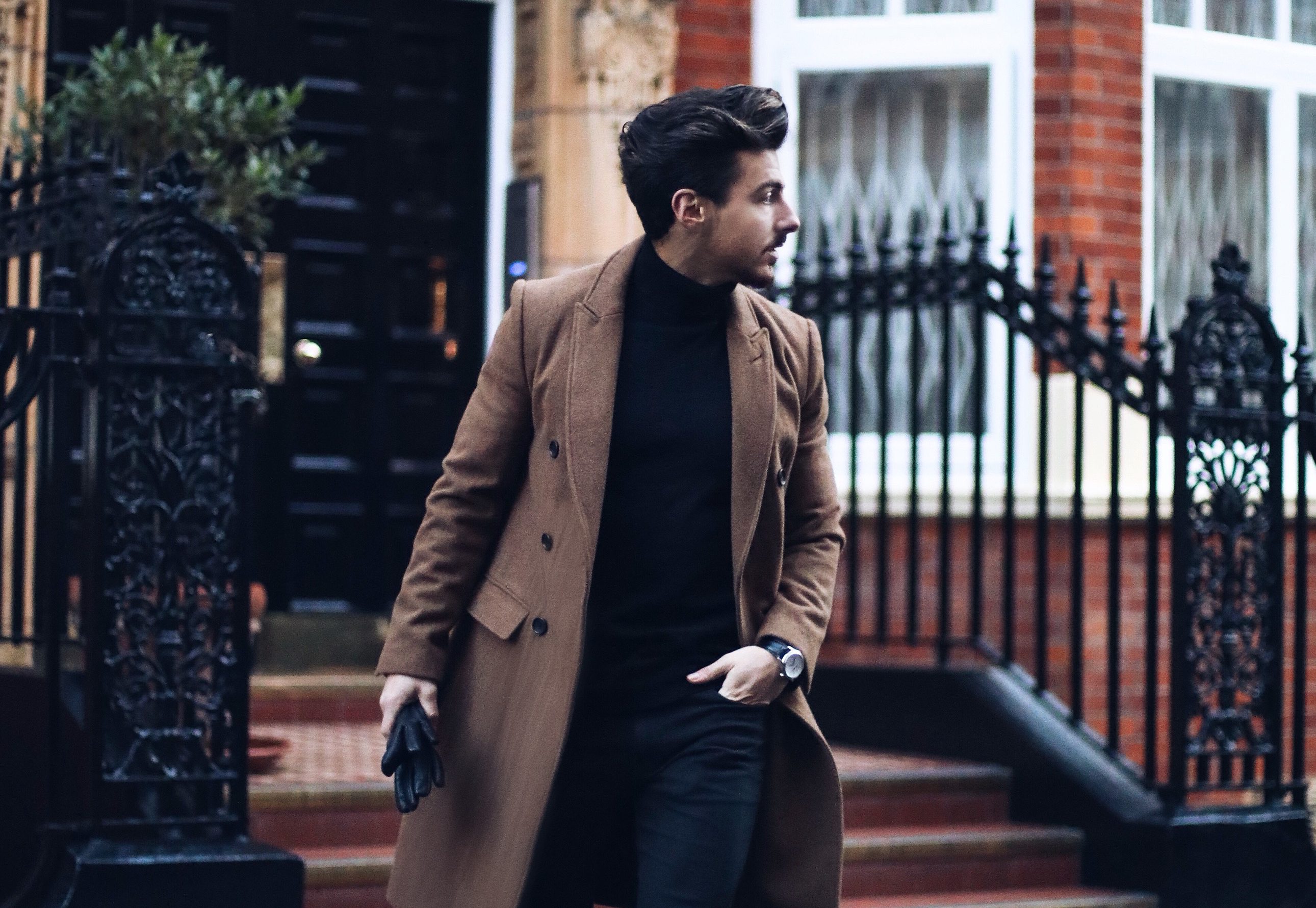 Observer Content Studio is a unit of Observer's branded content department. Observer's editorial staff is not involved in the creation of this content. Observer and/or sponsor may collect a portion of sales if you purchase products through these links.
Your son (or grandson, or nephew, or otherwise-designated male heir) made it through college. Mazel tov! Now he must do something with his life. You want to help him on his way, but the obvious gifts—a timepiece, a smartphone, a sports car—are either going to duplicate what he already has or just distract him. There's always a balloon payment on his loans to consider, but that doesn't really spell "congratulations" either.
Have you considered shoes? He probably hasn't.
Most college guys have spent the last four years, and maybe even longer, in the same pair of sneakers or flip-flops, all of which should be placed in a hazmat bag and disposed of according to federal regulations. A couple of nice pairs of designer shoes would be the perfect way to say: "You're going to be an adult now whether you want to be or not."
And that's where Paul Evans Footwear enters.
Paul Evans designs its luxury footwear in New York and sells them direct-to-consumer for $299-$399. The shoes are all handmade in a family-owned factory in Naples, Italy, by artisans that have been making high-quality leather footwear for generations. Every pair is Blake stitched, made from the highest-quality Italian calfskin leather, and hand-painted by a skilled Napolitano artisan to create a unique finishing effect.
The New Yorker who founded Paul Evans Shoes was personally frustrated with the lack of high-end men's shoes at his price point and typical (poor) retail experience. He wanted quality footwear, but wasn't interested in selling thousand-dollars shoes to a limited clientele. While the rest of the fashion world splintered into a thousand disrupted pieces, traditional brands continued to monopolize high-end footwear. So the founder flew to Italy to see what he could find.
Across the country, Italian artisans were still making shoes at the highest level, like they had for centuries. What if, Paul Evans wondered, they partnered with genuine shoe experts, guys who'd forgotten more about shoes than they could ever learn? The result is shoes of the finest Italian leather, sold directly to the consumer with no middleman, no markups, and no precious boutique experience. Just magnificent footwear delivered straight to the wearer's doorstep.
Classically stylish, timeless modern and priced attractively, Paul Evans shoes are the perfect way to send your graduate into the real world. Here are some specific styles for specific types of guys that will turn heads and leave potential employers thinking, "How did he get those kicks?" The shoes make the man.
Best Graduation Gift for the Serious Guy Starting a Buttoned-Up Job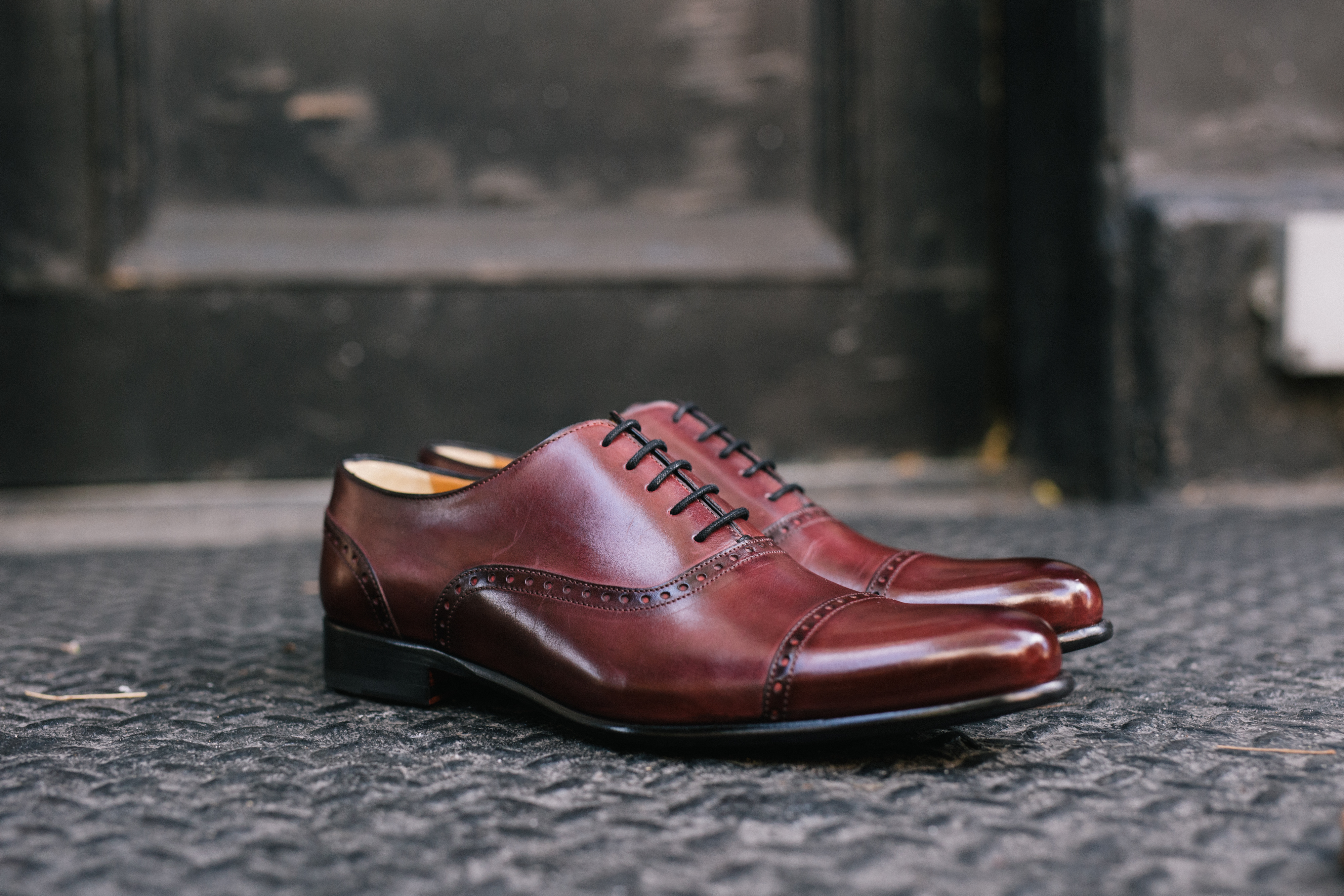 The Brando Semi-Brogue Oxford—We'll start with these high-end lace-up classics. No matter what job or internship he's interviewing for, these shoes will give an impression of seriousness and class, whether the graduate actually possesses those qualities or not. The Oxfords are pictured here in "oxblood" but come in many different colors. They'll weave the illusion. 
Best Graduation Gift for the Detail-Oriented Guy Entering a Creative Industry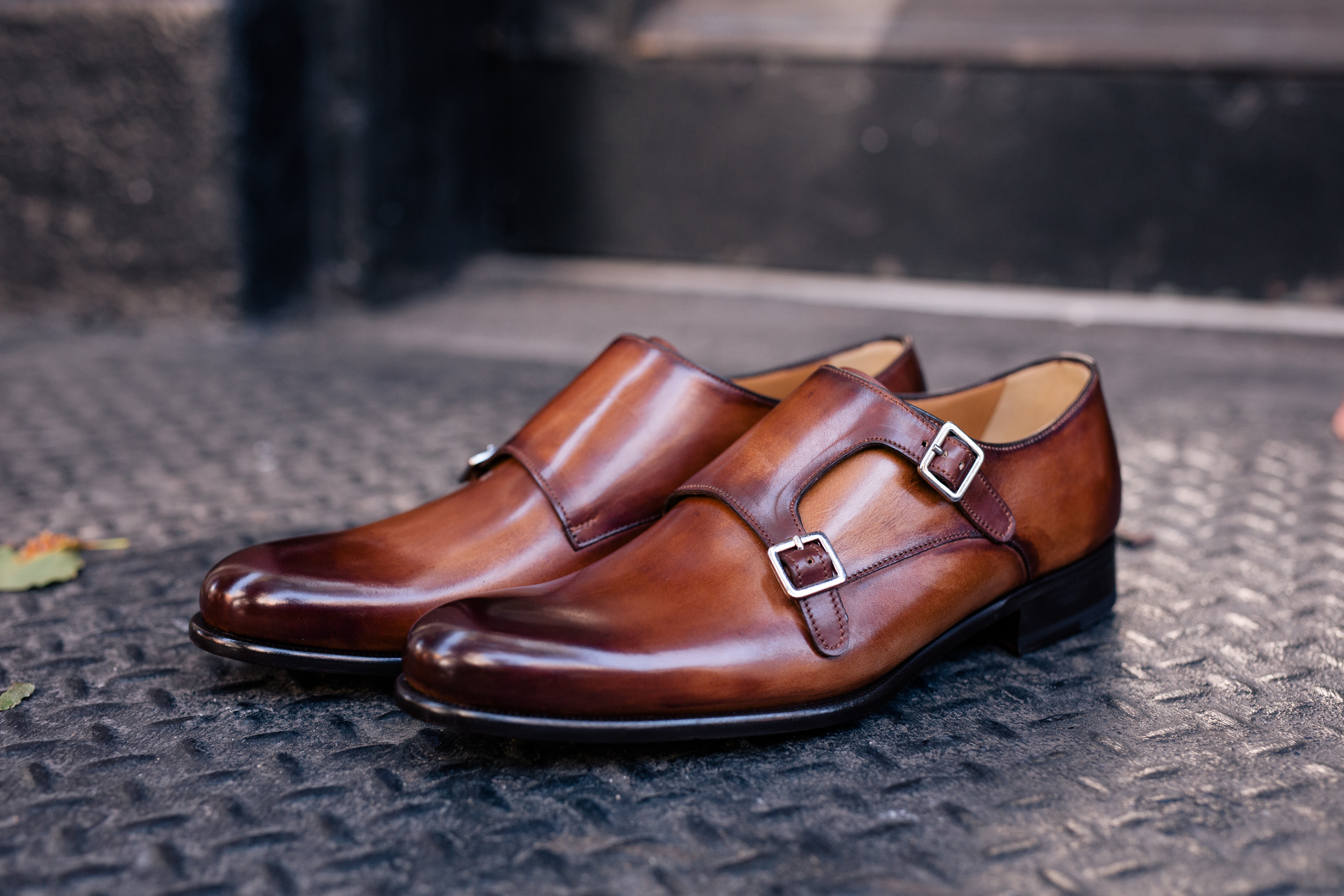 The Poitier Double-Monk Strap—For anyone looking to go into a high-end design career or perhaps host a makeover show, these shoes signify creativity and artsiness. They're beautifully, even wickedly, constructed and show that the graduate is ready to buckle down and get to work, even if we don't recommend he use that phrase in an interview.
Best Graduation Gift for the Very Preppy Guy In a Very Professional Setting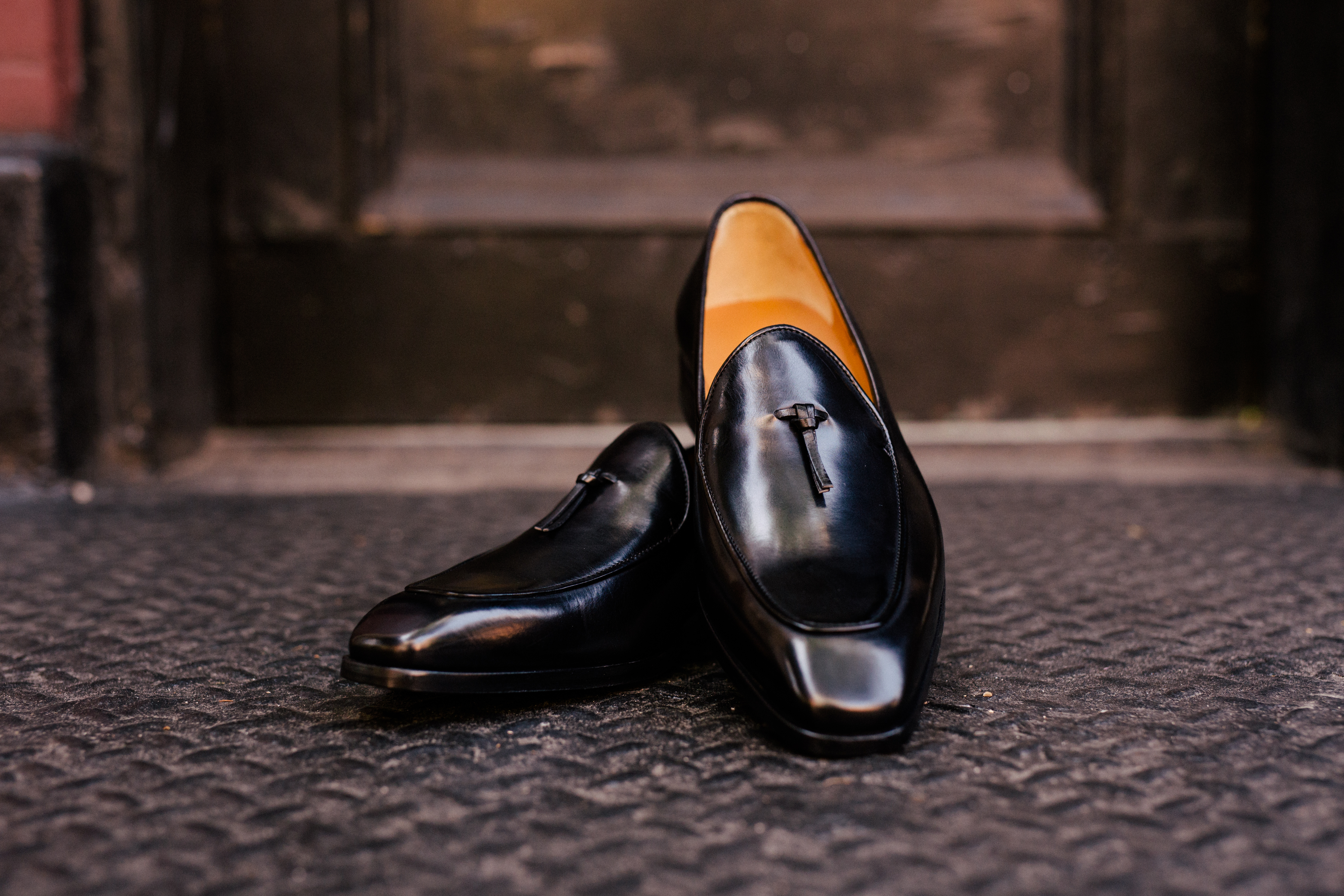 The Van Damme Belgian Loafer—Named after everyone's favorite low-country action hero, these shoes take the preppy stigma out of loafer-wearing, and show that their owner is ready to make a killing in international finance or business law. They're serious of purpose and adorned with power tassels. 
Best Graduation Gift for the Sensitive Guy Who Wasn't Emotionally Ready to Graduate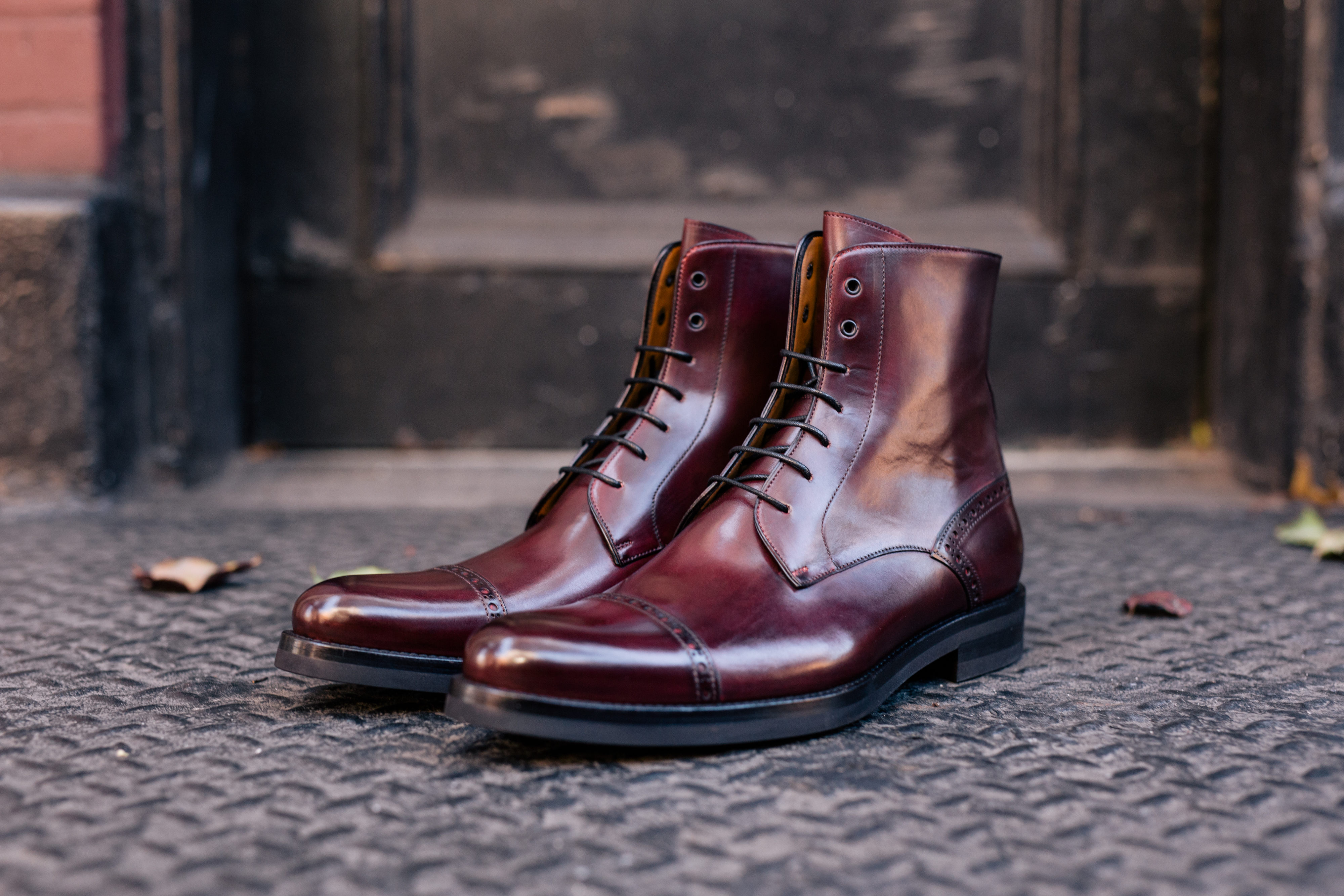 The Presley Lace-Up Boot—Not every graduate is going to go into a career we want to brag about. Does your boy want to play rich bohemian in Brooklyn or Soho? These all-weather boots will let him pretend he's in The Strokes or other high-end mid-career rock bands. There may no longer be money in the music business, but we can at least pretend.
Best Graduation Gift for the Tech-Obsessed Guy Headed to a Denim-Positive Office
The Carter Mid-Top Sneaker—Even though it definitely feels casual, this shoe will actually be perfect for guys starting in certain industries. The white sole may indicate boyish enthusiasm, but the leather top is all business. Perfect for tech, advertising, or media, any workplace that may feature a ping-pong table or video games, and adaptable to late-night beer-soaked "creativity" sessions. 
Best Gift for Every Weekend Warrior, Everywhere
The McQueen Driving Loafer—Work doesn't stop on the weekdays. This is the perfect shoe for weekend schmoozing, adaptable to any boat or lawn or strange boss-pleasing scenario. Your graduate might not actually have the wheels to match the shoes, but he'll look like he does. These have the grip and the gravitas. He'll never have to say "I took an Uber here."
But the best thing about Paul Evans luxury Italian footwear is that any pair could potentially work in any situation. And why stop at just one? They're much more attractively priced than competing shoes that your graduate may find himself wanting another pair. The first one's on the house. After he starts working, he can buy the second—and third—pair himself.
Observer Content Studio is a one-stop, full-service, in-house creative agency connecting brands to a national, affluent audience. Our team of dedicated Content Studio editors flex proven expertise in tailored, multimedia storytelling, developing sponsored articles, videos, interactive ad units, social media campaigns, events and more. The end result? Deeply compelling custom content that resonates with readers who matter. For more information, contact sales@observer.com