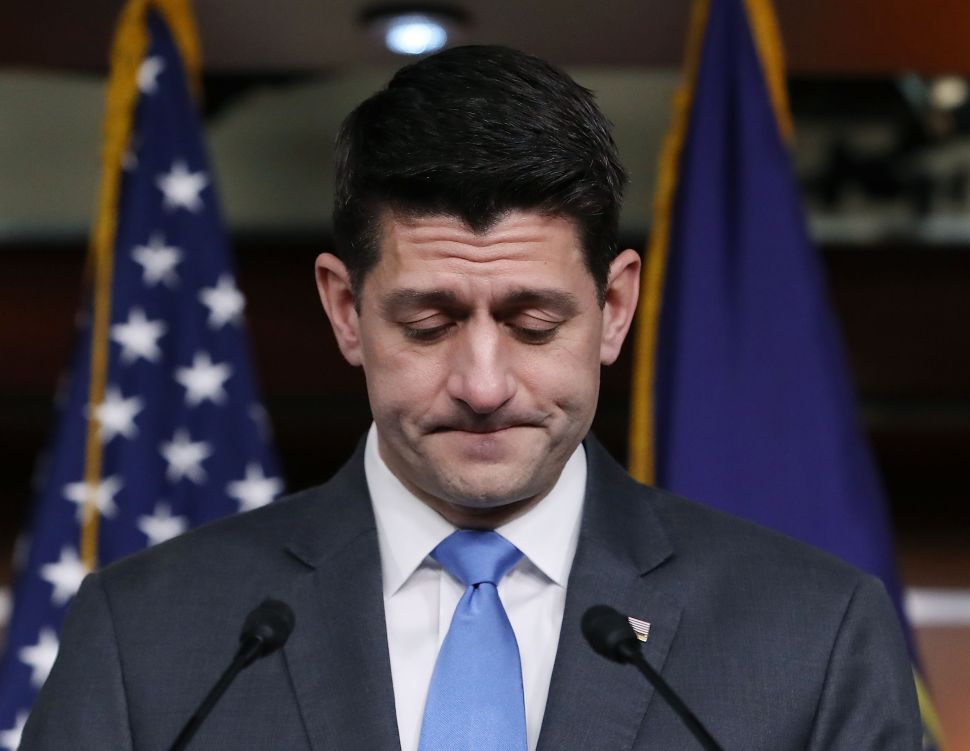 When House Speaker Paul Ryan (R-Wis.) announced his unexpected retirement from public office on Wednesday, a vacuum opened.
While many candidates will likely emerge in the coming months, the biggest name currently eyeing Ryan's seat is Paul Nehlen—a fringe political contender previously supported by Breitbart who openly endorses white supremacy.
Calling Ryan's resignation "good news for America" in a Facebook post, Nehlen claims to represent conservative values even as GOP leaders condemn him en masse.
"There are many qualified conservatives who would be effective representatives for Wisconsin's 1st Congressional District, and Paul Nehlen isn't one of them," Kevin Seifert, the head of Ryan's political operation, told The Daily Beast on Wednesday. "His bigoted rhetoric and his reprehensible statements should disqualify him from holding any public office, and we are confident voters in Southern Wisconsin feel the same way."
When Nehlen launched a failed campaign against Ryan as an upstart populist candidate in 2016, he benefitted from positive Breitbart coverage and an online platform to promote his campaign—despite documented ties to white supremacy. But after appearing on a neo-Nazi podcast and tweeting out anti-Semitic images, the platform condemned the candidate's behavior and scrubbed his byline from their history.
Breitbart, whose former executive chairman Steve Bannon advised President Donald Trump, has also been accused of promoting white nationalism: In October, a Buzzfeed report linked the site's editors to known members of the neo-Nazi movement, illustrating how the platform laundered white supremacy into the mainstream.
As the GOP jockeys to find a suitable candidate for Ryan's seat, the party is confronted with a reckoning over how unelected fringe candidates can hijack the party and manage to dominate mainstream coverage. Just last month, the neo-Nazi Arthur Jones won the Republican nomination for an Illinois congressional seat after the party failed to nominate another candidate.
Jones described himself as a Holocaust denier and a former leader of the American Nazi Party.