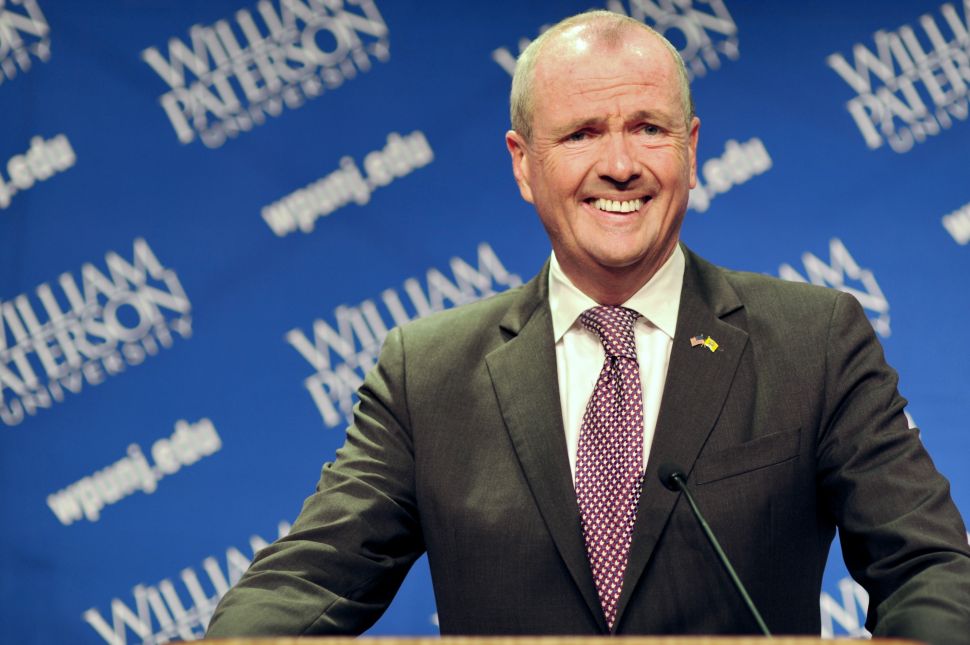 Gov. Phil Murphy outlined his plan on Thursday to offer free community college to all New Jersey students within three years.
Murphy wants $50 million in next year's state budget to make a "major down payment" toward tuition-free community college, he said during a forum at Mercer County Community College. He estimates 15,000 students would be able attend community college for free starting in January 2019, with the goal of offering free tuition to all students who go to two-year schools by 2021.
"For a relatively modest amount of money, we can make [community college] accessible and available to a whole lot more students," Murphy said.
Most of the money Murphy seeks—$45 million—would go toward a tuition grant program for students with average household incomes below $45,000. The grants would pay for students' "last dollar" expenses that aren't already covered by other grants or funds. The remaining $5 million would go toward expanding building capacity and improving completion rates at the state's 19 community colleges to help the schools adapt for a boost in enrollment.
The Democratic governor's $37.4 billion budget for fiscal year 2019 is now being considered by the state legislature. A spending plan must be approved by the end of June.
Senate Minority Leader Tom Kean (R-Union) criticized Murphy's community college plan, saying taxpayers shouldn't have to "pick up the tab for Governor Murphy's spending-spree."
"No government-funded program is free. Taxpayers always pay the price and frankly, people in New Jersey pay far too much already," Kean said in a statement.
Murphy estimates the total cost for free community college after the three-year phase-in period would be roughly $200 million per year.