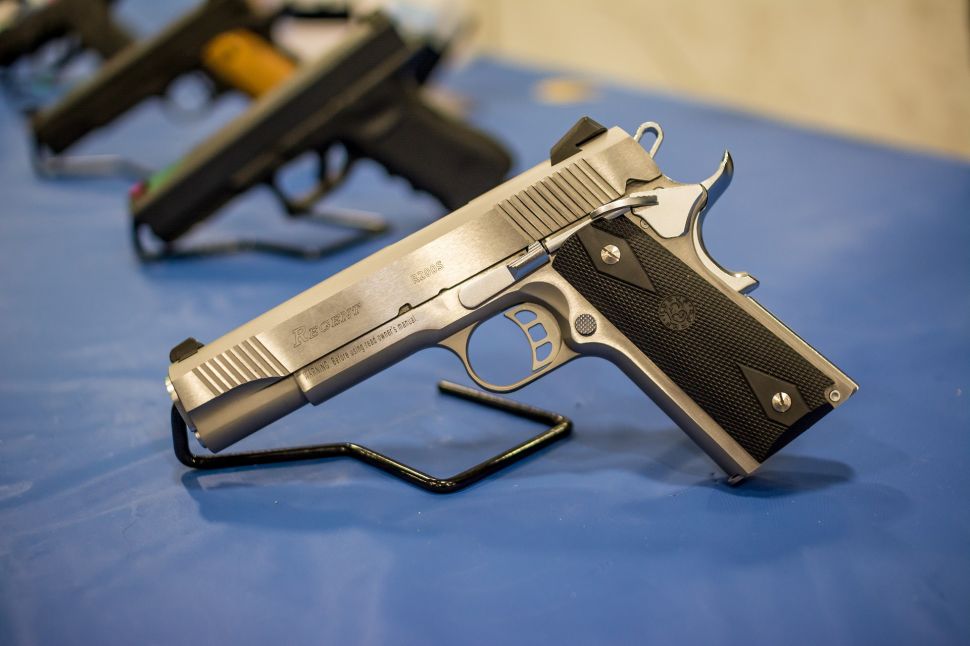 New Jersey will publish reports about the state's gun violence and where the weapons in those crimes come from under an executive order signed by Gov. Phil Murphy on Friday.
Murphy said the state will issue monthly reports on gun crimes, including data on the offenses committed, the weapons used, the number of people shot and where the crimes occurred. In addition, the state will publish quarterly reports showing the states from which the firearms came from.
"A new tool to allow residents to see, for the first time, the direct impact of gun violence in our communities. And as painful as that may be, we are going to shine a light on the data," Murphy said during a signing event at Asbury Park Middle School. "We're doing this today for our residents and leaders to have a fuller understanding of the impact of gun violence in their own communities and the effects of firearms trafficking into New Jersey."
The public can already obtain such data through government records requests, but the reports will make it easier for residents to get the information, officials said. The first reports are expected to be released in May.
Murphy, a Democrat who campaigned on stricter gun control, has emphasized a regional approach to combatting gun violence. New Jersey has notoriously tough gun laws and low gun mortality rates, but Murphy said roughly 80 percent of the guns used in New Jersey crimes come from outside the state.
"If it means naming and shaming other states, that's exactly what we're going to do," Murphy said.
There were 485 gun deaths in New Jersey in 2016, Murphy said.
In February, the governor formed a regional coalition with other states to address gun violence. He has also pledged to sign a six-bill gun control package that has passed the Assembly, but still hasn't seen a vote in the Senate.
Murphy's moves come amid a renewed national debate about gun control in the wake of last month's school shooting in Parkland, Florida.
Meanwhile, state lawmakers are considering ways to improve school security.
The Assembly Appropriations Committee advanced a bill Thursday that would require panic alarms and red emergency lights in all public schools. The alarms, which would not be audible within the school buildings, would immediately notify law enforcement of an emergency. The red lights would be on the exteriors of schools.
The measure (A-764) is called "Alyssa's Law," named after Alyssa Alhadeff, a 14-year old student who was killed in the Feb. 14 shooting at Marjory Stoneman Douglas High School. Until a few years ago, Alyssa and her family were residents of Woodcliff Lake, Bergen County.