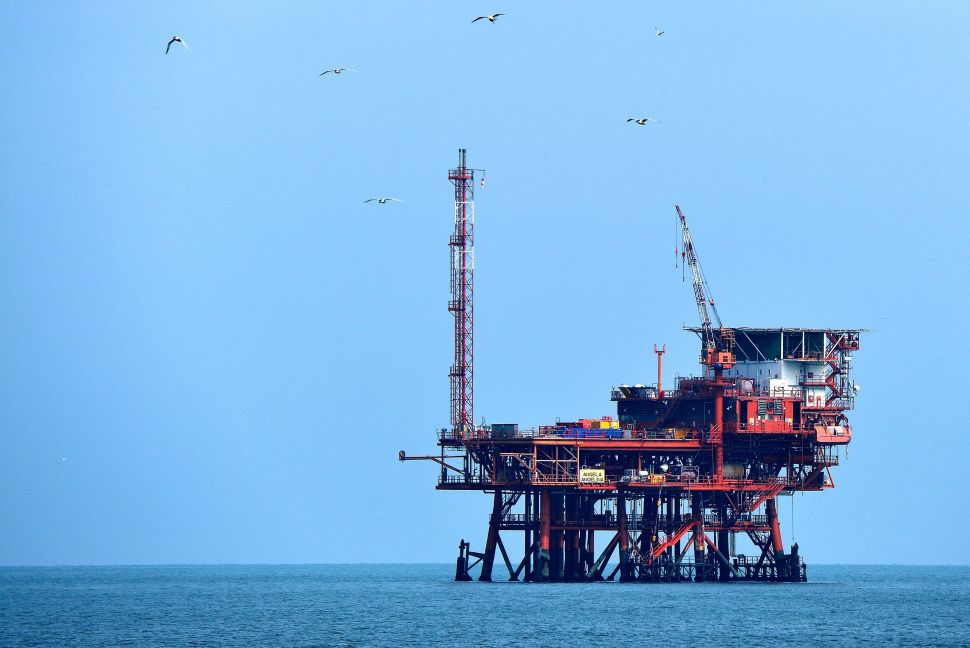 New Jersey Gov. Phil Murphy signed a bill into a law on Friday to ban offshore drilling in state waters, hindering President Trump's plan to open up oil and gas production off the Atlantic coast.
The new law is in response to Trump's executive order last year that encouraged oil and natural gas exploration in United States coastal waters. New Jersey is one of several coastal states to consider offshore drilling bans as a back-door way to block the Republican president's drilling plan.
The state has jurisdiction over the first three nautical miles off its coastline. Offshore drilling would happen in more distant federal waters, but the state law is expected to stymie efforts to drill off the Jersey Shore by prohibiting the supporting infrastructure within state-controlled waters.
"We're not only saying no to offshore drilling. We're saying no to our communities being used as part of any plan to drill as well," Murphy said during a bill signing event on the Point Pleasant Beach boardwalk. "By prohibiting the development onshore of the necessary front and back-end equipment needed to support offshore drilling operations, we are using our sovereign authorities to make sure the values of our state are protected."
In addition, the law requires the state Department of Environmental Protection to review any proposed oil or gas project in the Atlantic region of the U.S. exclusive economic sea zone to determine if the proposal could affect New Jersey waters.
The bill (S258/A839) passed the legislature with overwhelming bi-partisan support. The Senate passed the bill 37 to 0, while the Assembly approved the measure 72 to 1. Assemblyman Parker Space (R-Sussex) was the lone no vote.
"Opening up offshore areas to oil and gas drilling is dangerous and deeply concerning for our state," Sen. Jeff Van Drew (D-Cape May), a sponsor of the bill, said in a statement. "It poses a substantial threat to both the ecologically delicate areas along the coast and also to the tourism industry on which our local and statewide economy depends."
Other states to consider offshore drilling bans are New York, California, Rhode Island and South Carolina.
Opponents of offshore drilling fear it would harm the Jersey Shore's environment and economy. New Jersey's fishing industry supports approximately 50,000 jobs, and the Jersey Shore tourism industry is worth $38 billion annually, according to Assembly Democrats.
"The Jersey Shore tourism industry is a $38 billion economic engine and supports more than 838,000 jobs, including vibrant commercial and recreational fishing industries," Ed Potosnak, executive director of the New Jersey League of Conservation Voters, said in a statement. "We cannot allow President Trump's anti-environmental and pro-polluter agenda to hijack our economy or our environment."
The American Petroleum Institute, the largest U.S. trade association for the oil and natural gas industry, argues offshore drilling would be a boon to Atlantic coast states. Oil and gas development could support 265,000 jobs within 20 years, according to an economic impact study it commissioned.