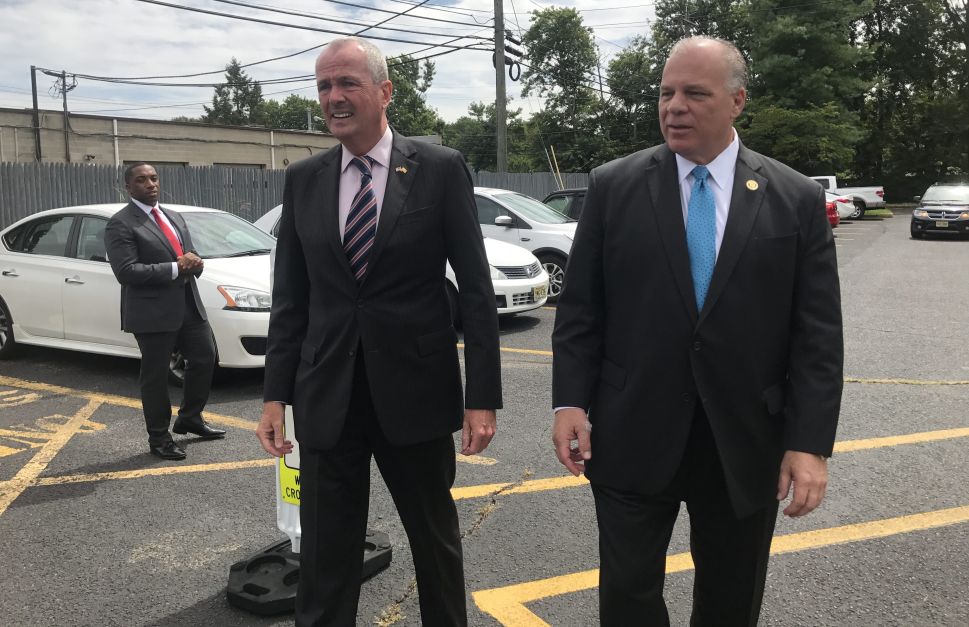 New Jersey Gov. Phil Murphy said Wednesday that he was not suggesting Senate President Steve Sweeney is a racist when he responded to Sweeney's decision last week to block the confirmation votes for two of his cabinet nominees.
"I'm not suggesting for one second that anybody is a racist," Murphy said during an event about college aid in Jersey City.
Murphy had raised the issue of race when asked Thursday about Sweeney's move to hold up confirmation votes for Lamont Repollet, the acting education commissioner, and Zakiya Smith Ellis, the acting secretary of higher education. Murphy, at the time, noted both nominees were African-Americans with PhDs and mentioned that the country recently celebrated Black History Month.
The governor didn't say Wednesday why he brought up race when discussing the dispute. But he stressed that his rocky relationship with Sweeney isn't really that bad.
"I'm a big fan of Steve's and we have an enormous amount in common. Don't believe everything you read—or in your case, you write," he told reporters.
Sweeney (D-Gloucester) told Observer that he was pleased to hear Murphy's comments.
"I appreciate the governor clearing it up," he said.
Sweeney said Thursday that his move to stop the confirmation votes for Repollet and Smith Ellis was strictly about education issues. At the time, he said he was unhappy with Repollet's answers about fixing the state's school funding formula.
But on Tuesday, Repollet committed to working with the legislature in the coming weeks to modernize the way state aid is distributed to school districts.
"I'm thrilled that they're willing to sit down and correct the school funding because it's problematic and I look forward to getting it resolved," Sweeney said.
Sweeney added that Murphy is eventually "going to get his cabinet."