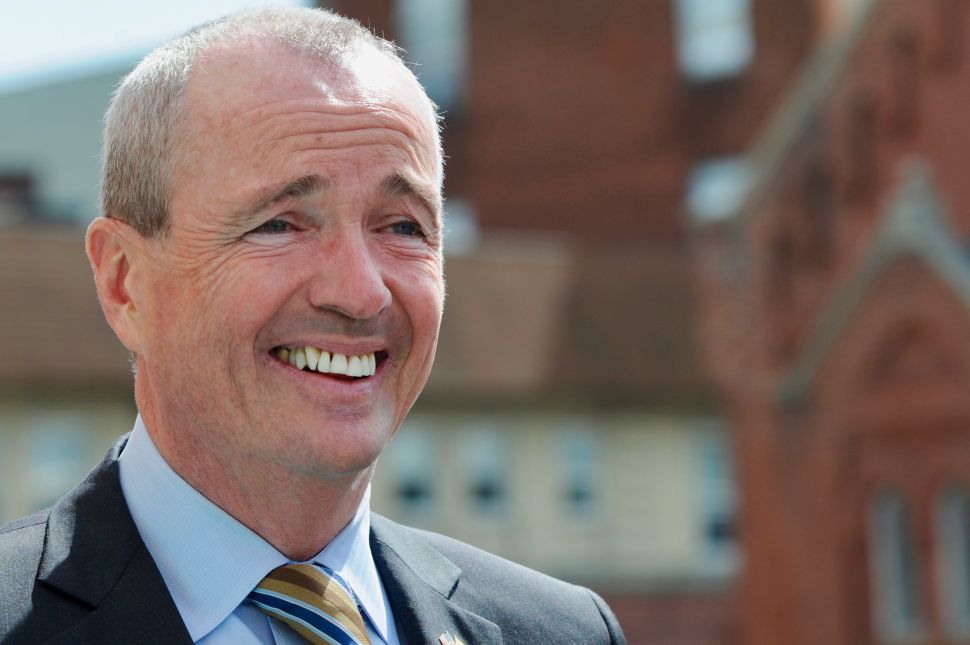 New Jersey Gov. Phil Murphy announced on Tuesday that he will sign legislation to strengthen the state's pay-equity law.
"There is no reason a woman in New Jersey should earn just 82 cents to the dollar made by a male for the same work," Murphy wrote on Twitter. "That's why, two weeks from now on April 24th, I will sign into law the most sweeping equal pay legislation in America to close the gender wage gap."
New Jersey lawmakers overwhelmingly passed a bill (A1/S104) last month that would ban employers from paying women less than men for "substantially similar work." It would also allow victims of discrimination to sue for up to six years of back pay, up from the current cap of two years. In addition, monetary damages that are proven in court would be tripled.
The bill passed the Senate 35-0 and cleared the Assembly 74 to 2.
The Democrat-controlled legislature passed similar bills three times during former Gov. Chris Christie's tenure, but the Republican governor vetoed them all.
Murphy announced his plan to sign the pay-equity bill on "Equal Pay Day," which is dedicated to raising awareness of the gender pay gap.
Women in New Jersey earn roughly 81 cents for every dollar a man makes, according to the National Women's Law Center. The disparity is worse for women of color: African-American women earn 58 cents for every dollar earned by a white man, while Latina women earn 43 cents to the dollar.
"Pay discrimination affects women of every race and socioeconomic class, and can cost women who work full time almost $10,000 each year," Assemblywoman Pamela Lampitt (D-Camden), a sponsor of the pay equity bill, said in a statement on Tuesday. "The discrepancy in pay impacts not only a women's salary throughout her career but also her retirement income. It is shameful that in this day and age women in our state still face this type of pay inequity and this hurts not only women, but families throughout New Jersey."
Murphy's first action as governor was to sign an executive order promoting equal pay for equal work by prohibiting state agencies from asking job applicants about their salary history. He said the action was intended to ensure women receive salaries based on their skills and experience, not what they earned in the past.