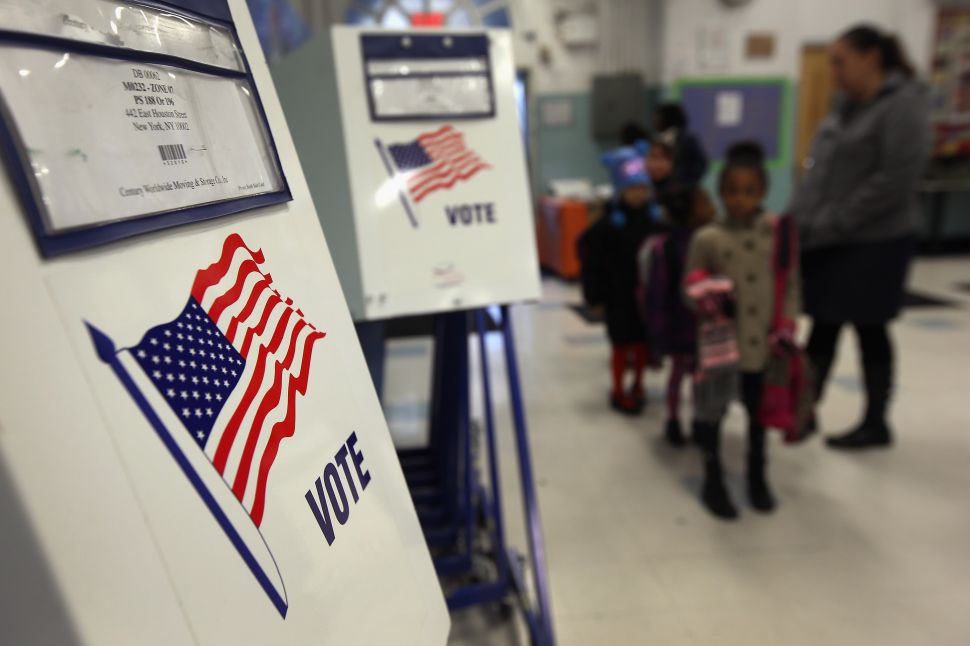 New Jersey Democrats are well positioned to snag U.S. House seats held by Republicans in the midterm election, according to a new poll released Monday.
Democrats have a 19-point lead over Republicans in the generic House ballot among registered voters in the state, according to a Monmouth University poll. The poll found that 54 percent of New Jersey voters said they would vote or lean toward voting for the Democratic candidate in their district, while 35 percent would support the Republican.
The 19-point advantage is significantly larger than the final results of recent congressional elections. Democrats won the statewide House vote by 8 points (53 percent to 45 percent) in 2016 and by just 2 points (50 percent to 48 percent) in the 2014 midterm, according to the Monmouth University Polling Institute.
Making matters worse for Republicans, the poll found that the overall shift is mostly coming from GOP-controlled districts.
In the five House seats currently held by a Republican, voter preference is split 46 percent for the GOP candidate and 44 percent for the Democrat, according to the poll.
In the previous two House elections, the aggregate vote from those districts averaged a 22-point advantage for the Republicans (59 percent to 38 percent in 2016 and 61 percent to 38 percent in 2014), according to the Monmouth University Polling Institute.
By contrast, the aggregate vote in the seven districts controlled by Democrats—59 percent Democrat to 28 percent Republican—is consistent with the average 30-point edge Democrats held in these districts in both 2016 (65 percent to 32 percent) and 2014 (62 percent to 36 percent).
"This is pretty astounding. Not only are New Jersey Democrats doing better on the generic House ballot statewide, but the shift is coming almost entirely from districts currently held by the GOP," Patrick Murray, director of the independent Monmouth University Polling Institute, said in a statement. "If these results hold, we could be down to just one or two—or maybe even zero—Republican members in the state congressional delegation after November."
President Trump is dragging down New Jersey Republicans, according to the poll. Just 34 percent approve of the job Trump is doing, while 61 percent disapprove.
Many New Jerseyans aren't fans of the new federal tax law, either.
Just 35 percent of state residents approve of the plan, while 46 percent don't like it, according to the poll. Nearly half (49 percent) of New Jerseyans expect that their tax bills will rise as a result of the overhaul, which scaled back the popular state and local tax deduction. Just 19 percent expect their taxes to go down, while another 25 percent think there will be no impact.
In GOP-held House districts, 42 percent of residents approve of the tax plan and 46 percent disapprove, according to the poll. Forty-seven percent of these residents expect their federal taxes to go up, the poll found.
"Most New Jerseyans feel like they've ended up with the short end of the stick from these tax reforms. That's what makes this plan a particularly tough sell for Republican House candidates here," Murray said.
The poll of 703 New Jersey adults, including a subset of 632 registered voters, was conducted from April 6 to April 10. It has a margin of error of plus or minus 3.9 percentage points.