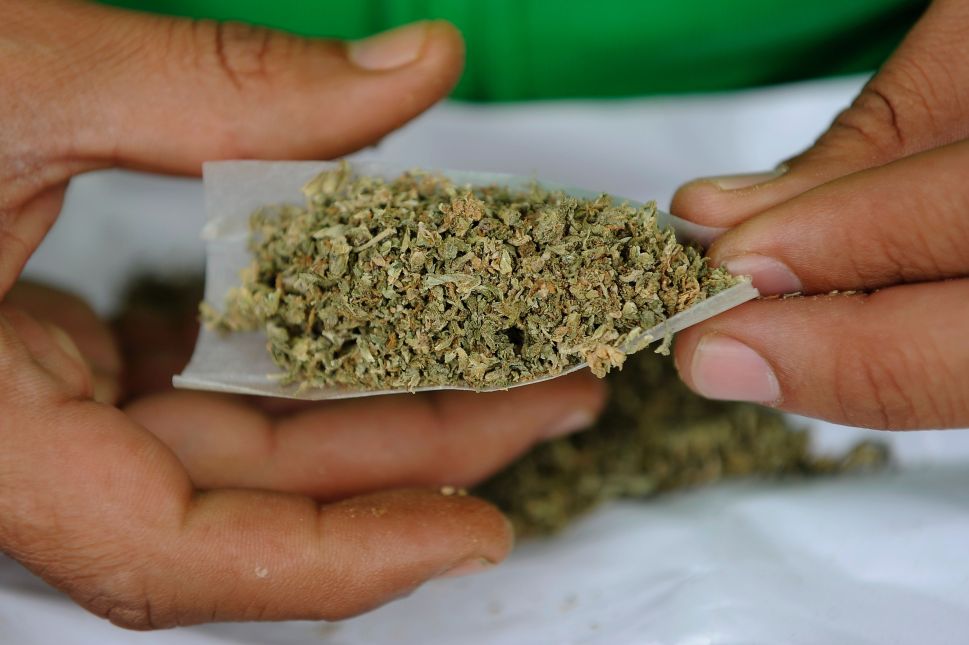 New Jerseyans are split on whether the state should legalize recreational marijuana, according to a new poll.
A Stockton University poll released Wednesday found that 49 percent are for full legalization, while 44 percent are against it and five percent are unsure. One percent backed decriminalizing the drug, which is only legal for medical use in the Garden State.
Three-quarters of New Jerseyans said they don't smoke pot and wouldn't use it even if it were legal. Roughly a quarter of respondents said they would either try it (15 percent) or continue to use it (nine percent) if it became legal.
"These poll results suggest there is not a consensus in New Jersey on whether marijuana should be made legal," Michael W. Klein, interim executive director of the William J. Hughes Center for Public Policy at Stockton, said in a statement.
Nearly a quarter of those who were pro-legal pot said tax revenue was the main reason why they backed legalization. Twenty-two percent said marijuana was either safer than alcohol and tobacco (11 percent) or other illegal drugs (11 percent). Medical or health benefits was the main reason for 15 percent of respondents, while another 11 percent said legalizing marijuana would cut down law enforcement and prison costs.
For those against full legalization, a quarter said weed is a gateway drug, roughly 20 percent said it was harmful to good health and 11 percent called it addictive. Ten percent said adult-use pot would be a threat to traffic safety.
Gov. Phil Murphy, a Democrat, campaigned on legalizing recreational marijuana for adults 21 and over, arguing that the prohibition of the substance has led to racial disparities in drug arrests and convictions. He's also banking on $60 million in tax revenue from legal weed sales in his proposed state budget.
But legalization efforts are moving slowly through the Democrat-controlled legislature, where some lawmakers prefer decimalization of the drug.
The Stockton poll of 728 New Jersey adults was conducted from March 22 to March 29 and has a margin of error of plus or minus 3.65 percentage points.