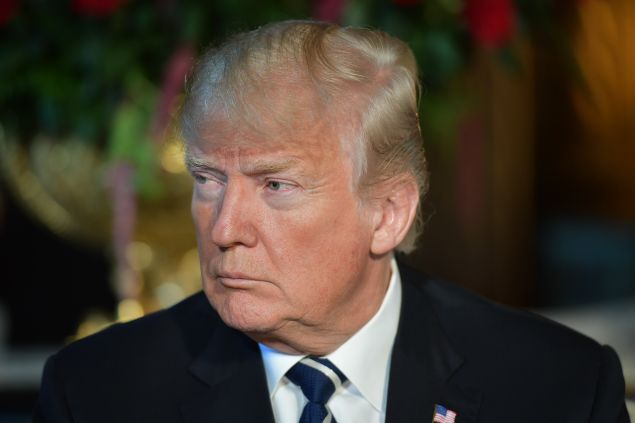 In seven special elections since the 2016 election, Democrats have overperformed in districts and states that Republicans have historically dominated, and they might add Arizona's 8th congressional district to that growing list. But the reason for this may have less to do with a Democratic wave and more to do with the fact that these districts are located in the suburbs, which are largely turning their support from red to blue.
When Arizona Congressman Trent Franks resigned for trying to pay a female staffer to be a surrogate mother for his children, Republicans weren't concerned about keeping his seat in their hands. Plus, former conservative State Senator Debbie Lesko was ready to run for Franks' seat, and the Democratic candidate, Dr. Hiral Tipirneni, had never sought office before. The April 24, 2018 special election initially looked like a cakewalk for the GOP.
But a recent Emerson College poll shows Dr. Tipirneni is now leading the race by one point, erasing what had been a 10-point deficit to Lesko. Further, more voters view her favorably than unfavorably, and the opposite is true for Lesko. Not helping her case is that Franks donated to Lesko's campaign, and 50 percent of voters view him in a negative light.
This story has been played out in special elections across the country, where a political neophyte (Conor Lamb in Pennsylvania, Doug Jones in Alabama, Jon Ossoff in Georgia, Archie Parnell in South Carolina, and Rob Quist in Montana) runs in a district against a more experienced GOP opponent, where scandal has plagued either the Republican nominee (Roy Moore, Greg Gianforte) or the resigning Republican (Tim Murphy, Trent Franks).
But Democrats aren't just getting lucky. Most of these districts are suburbs that went for Trump and Republicans in the 2016 election, but are now slipping into Democrats' hands.
In the 2016 election, Hillary Clinton won cities larger than 50,000 residents by a 60 to 34 percent margin, and Donald Trump won rural areas and small towns by a similar margin. The contest was ultimately decided in the suburbs, where Republicans had a four-point advantage, 49 to 45 percent.
Trump picked several congressmen to join his administration, including Kansas' Mike Pompeo, Georgia's Dr. Tom Price, South Carolina's Mick Mulvaney, and Montana's Ryan Zinke. He also appointed Alabama Senator Jeff Sessions to attorney general. Scandal tarred Rep. Franks and Pennsylvania's Tim Murphy resigned. But all of these seats looked like safe bets for the GOP. After all, they went for Republicans by an average of 36 percent and for Trump by an average of nearly 20 points.
But in each of these races, Democrats were able to cut the deficit to an average of 2.29 percentage points. They won contests in Alabama, Pennsylvania's 18th district, and they are now leading Arizona's 8th district.
Even though these districts are spread across the country, from the Southwest to the Northeast, from the Plains States to the Deep South, they have something in common. With the exception of Montana, they all are suburban districts or were decided in the suburbs of the state.
Arizona's 8th district is part of West Phoenix. Part of Pennsylvania's 18th district is in Pittsburgh. South Carolina's 5th district has part of the greater Charlotte, North Carolina area. Georgia's 6th district is among Atlanta's suburbs. Kansas' 4th district includes Wichita and its surrounding suburbs. And in Alabama's statewide race, suburbs helped Democrats in their historic upset in December 2017.
Suburbs aren't just battleground areas in elections; they have different characteristics from national trends. Specifically, suburban districts in states that have had a special election have a higher percentage of men employed between the ages of 35 to 44. Their median income is slightly higher, and fewer people in these districts lack a high school degree. Whites make up a greater percentage of the population of these districts and states than national trends, and they have fewer people receiving food stamps than the rest of the country.
It's reasonable to assume these districts would lean Republican, but they are voting Democratic in spite of having higher income, employment and education than the national average. Even so, they still seek improvements in kitchen table issues. Democrats like Dr. Tipernani are running on, and leading on, these kind of issues, like health care and education. Meanwhile, her opponent is hosting fundraisers with House Speaker Paul Ryan, known for wanting to significantly change Social Security and Medicare. The partnership doesn't bode well for the Republican Party.
Lesko, with her focus on building a wall, is preferred by voters who care about immigration by a wide margin in that Emerson poll. But this district is largely made up of Maricopa County, which ousted anti-immigrant Sheriff Joe Arpaio two years ago by a double-digit margin. Education is tied with immigration as a top issue among 8th congressional district voters, and voters prefer the Democrat nominee's position by nearly a three to one margin.
Health care is the third most prominent issue. Dr. Tipernani seeks to expand Medicare, giving people a public option, which plays well in the district, where half of the population is over 55. Lesko has largely ignored the issue, choosing to emphasize how strongly pro-life she is in her health care platform. Dr. Tipernani leads Lesko by nearly a three to one margin on the health care issue, as abortion is not mentioned as a key issue by these voters.
Democrats have won races in other special elections on these issues, which appeal to suburban voters. Rep. Conor Lamb won his Pennsylvania contest by focusing on student debt (and saving Social Security and Medicare) while his opponent's best known education initiative was proposing putting "In God We Trust" on each school building. Doug Jones ran in Alabama on health care, not just his opponent's flaws; Judge Moore's best known policy was the Ten Commandments Monument.
Democrats will likely repeat this formula across the country this fall in hundreds of races in toss up districts. Republicans better learn this lesson, or they will suffer an actual Democratic wave—not just one pundits are speculating about.
John A. Tures is a professor of political science at LaGrange College in LaGrange, Georgia.