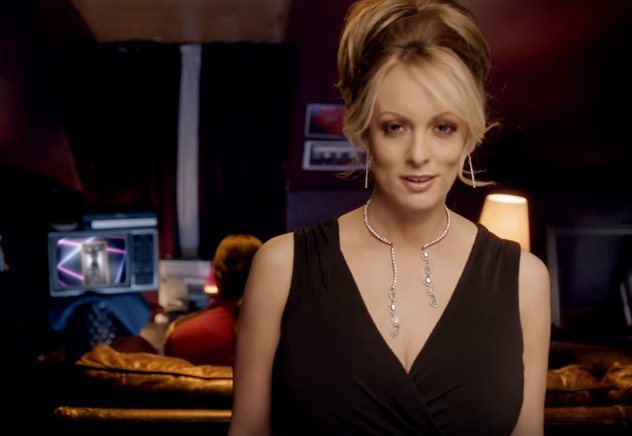 Pornhub and Brazzers have a message for crypto users: Come in.
This week the two popular porn sites, which boast over 100 million daily users combined, began accepting cryptocurrency as a form of payment.
The brands are specifically working with Verge, an anonymity-focused currency that hides users' IP addresses and locations. It also utilizes both public and private ledgers.
Customers can pay for all Pornhub transactions using Verge, including premium streaming content.
Pornhub vice president Corey Price said the adult industry was the first to see the potential of emerging technologies from VHS to virtual reality.
As such, it's natural for porn to embrace cryptocurrency.
"This [Verge] provides that extra layer of security many people look for in the adult entertainment industry," Price told Observer. "While overall adoption is relatively low, we think it has gained enough steam for us to penetrate the market."
Brazzers public relations manager Matt Stevens agreed.
"It's no secret that the adult entertainment industry drives innovation in tech, so the timing was perfect for Brazzers to remain at the forefront," he told Observer.
Brazzers also took a historical perspective to its Verge announcement. But it added an extra secret weapon: Stormy Daniels.
Yes, the president's favorite porn star is a contract performer for Brazzers. She takes users through the history of porn in a new ad called "The Future Just Came."
As erotic scenes, including a prehistoric cave romance and 1920s burlesque striptease play out behind her, Daniels explains how our ancestors "knew a good thing when they saw it."
"Some would have you believe that my line of work is a relatively recent phenomenon," she says. "But the truth is, sex has always been a story worth sharing. For as long as we've been around, we've been creating visions of pleasure to excite and entice each other."
According to Daniels, Verge is the next step in sharing these visions with the world.
But despite these tabloid stunts, there are still a few big downsides to crypto transactions.
Pornhub's Price claims that most currencies have improved their fee structures and transaction speeds. But that's not technically true.
Indeed, in recent months, companies like Stripe have ended support for cryptocurrency transactions because they incurred fees of up to $34 per purchase.
And one crypto conference actually stopped accepting bitcoin payments because they take over two weeks to process.
But if any industry can make cryptocurrency work for them, it's the one that advertises its content by literally "plowing" streets during blizzards.
Here's hoping Daniels and her fellow porn stars help crypto stay erect.