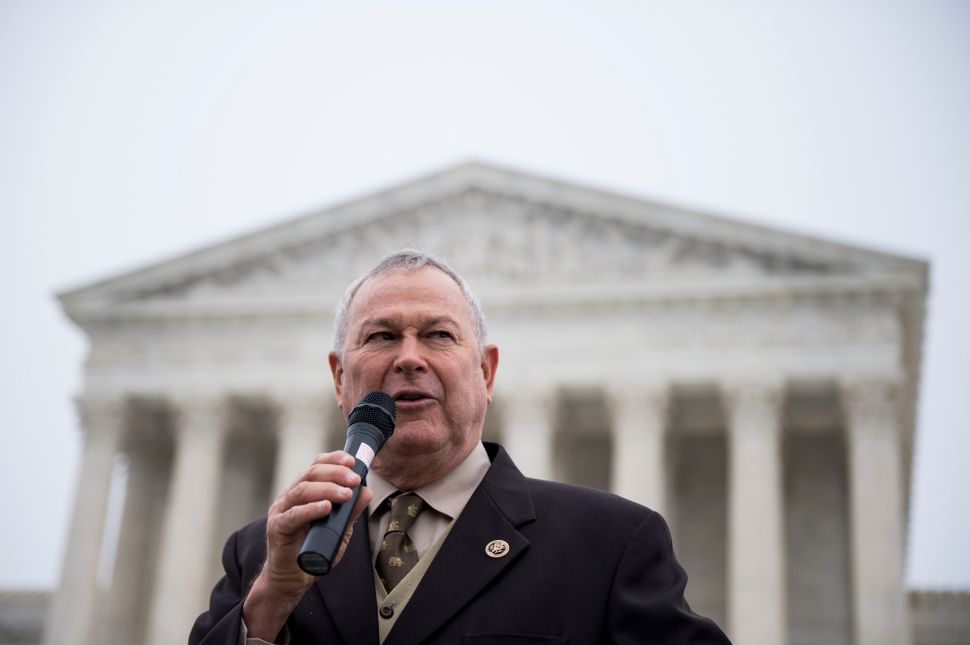 The race to dethrone Vladimir Putin's favorite congressman, Rep. Dana Rohrabacher (R-Calif.), unfolds across a California district charred by Cold War disinformation. As the Russia investigation enraptures the American psyche, 16 Orange County candidates are jockeying for Rohrabacher's seat ahead of the 2018 midterms—all lambasting the longstanding representative for his disconnect in a world now governed by transparency.
When Democrat Rachel Payne jumped into the frenzy earlier this year, she struggled in standing out amid a pool of Democratic candidates parlaying from the private sector like her; one candidate is a former Nestle executive; another pioneered stem-cell research.
"The caliber of talent is the highest we've ever seen," Payne confessed to Observer.
But within weeks of declaring her run, the upstart candidate received backing from the pro-women's political action committee (PAC) EMILY's List.
A founding team member of Google.org—the tech behemoth's charity vertical—Payne brandished her credentials throughout Silicon Valley. After a career in the tech industry spent "democratizing access"—first for sellers at eBay, then for travelers at Hotwire and finally for impoverished communities through global humanitarian outreach —the candidate wants to transform Orange County into an innovation epicenter.
"One of the things you learn at Google is that you really want to build things that are sustainable and scalable. You want to think about how you serve the users," explained Payne. "At Google, we also had a mindset toward being able to be accessible globally, which meant that you had to think more broadly. You couldn't think in these very narrow silos. You had to think about how people would use the product or platform in a variety of different contexts."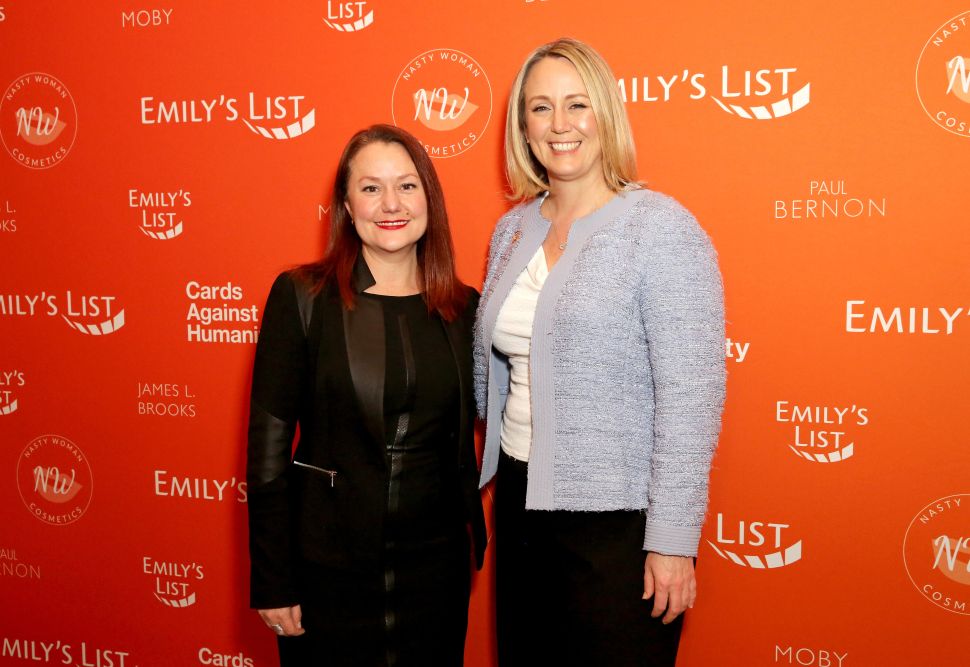 While many candidates in the race built platforms by focusing on Rohrabacher's Russia ties—Republican challenger Paul Martin appeared at Manhattan's first ever "PutinCon" last month organized by former World Chess Champion Garry Kasparov—Panye emphasizes breaking down echo-chambers separating constituents from politicians.
"People operate in different universes a lot of the time," said Payne. "This was even when I was in tech, I didn't focus only on serving a small subset of users. I was really looking at who are those who had extreme needs, whether that need was information poverty related or access to affordable internet."
On Rohrabacher's relationship with Putin, the former Google executive is critical, citing the congressman's links to Putin and Trump's former campaign manager-turned-FBI chew toy Paul Manafort.
"His connection to Russia goes back many more years than the current years being contemplated," noted Payne. "I would say the fact that the KGB has a codename for him, the fact that he's got very a friendly relationship with Putin and notably the fact that he brought Russian propaganda into committee meetings and is against the Magnitsky Act tells me that Russian interests are more important than his own constituents."
There is concern among many political analysts that such a wide pool of Democratic challengers against Rohrabacher will split the vote, resulting in his reelection. The congressman's political capital under the Trump administration provides additional ammunition to his war chest—last month, paramilitary emperor Erik Prince hosted a fundraiser for Rohrabacher at his Virginia estate.
But a candidate riding November's anticipated blue tidal wave, endorsed by a PAC helming social upheavals, is sure to galvanize support with California voters wary of Rohrabacher's courtship of Putin, especially as Republicans raise a heavier hand to Moscow.
"While he talks a big game, frankly speaking, he isn't able to get his own party behind his own ideas. It's not clear what he's actually delivering," added Payne.