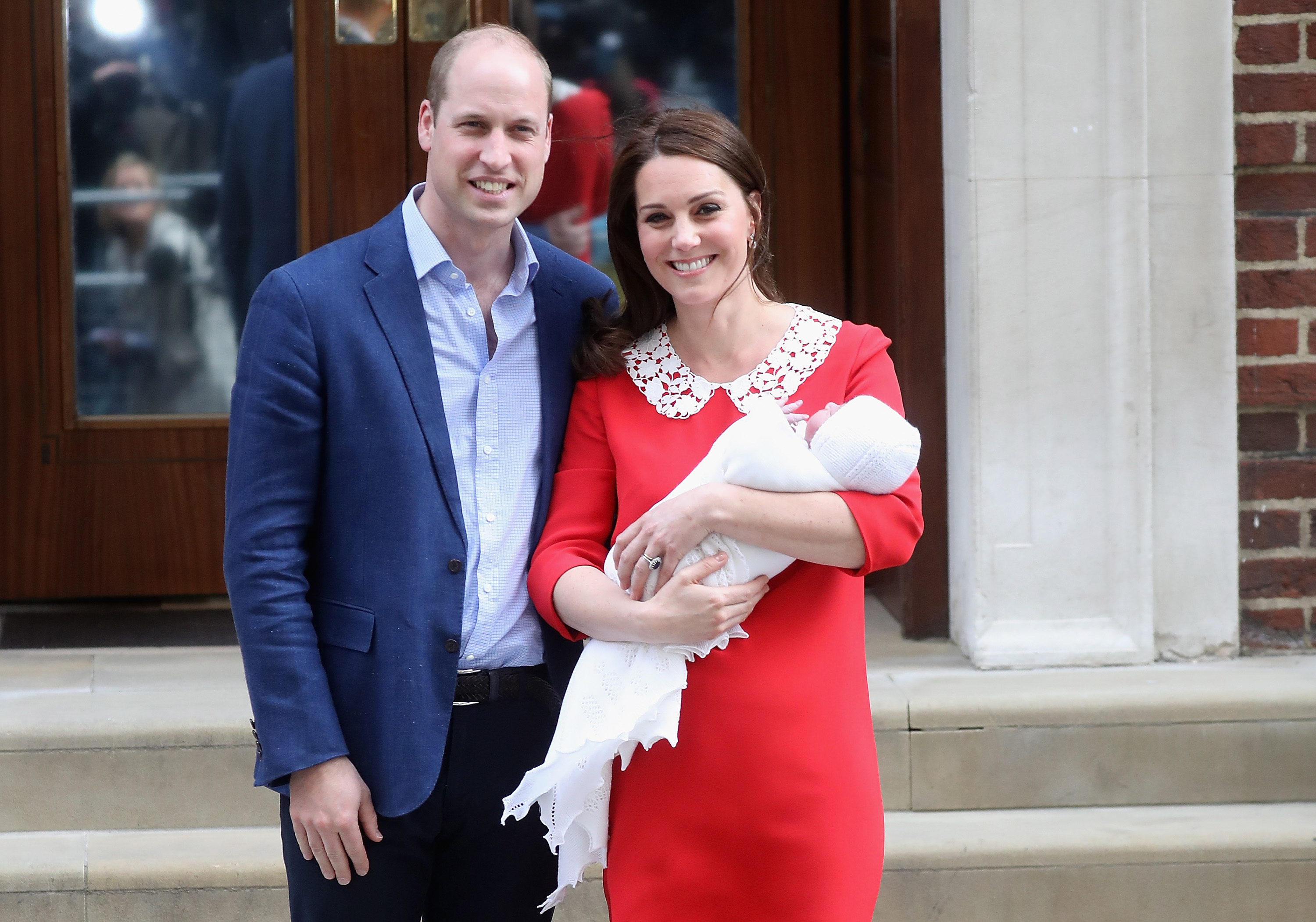 In case you haven't heard, there's a new royal baby in London.
While the Duke and Duchess of Cambridge haven't announced the name of their son quite yet (although most bets are on Arthur), he's already fifth in line to the throne. Do you have more questions about the royal tot? Here's everything we know about the little prince, so far.
When was he born? 
Prince William and Kate Middleton's third child was born in the super-luxe Lindo Wing at St Mary's Hospital in London on April 23, 2018. He came into the world at exactly 11:01 a.m. and weighed eight pounds and seven ounces.
Why haven't they announced his name? 
The palace always waits to announce the baby's name and, if history proves correct, they'll probably reveal his name to the world tomorrow. Prince Charles and Princess Diana waited a week to announce Prince William's name. Queen Elizabeth, who was just a princess at the time, waited an entire month before revealing that she chose "Charles." But you probably won't have to wait an entire month this time around; Prince William and Kate Middleton took just two days to announce Prince George and Princess Charlotte's names.
According to British bookies, Albert and Arthur are tied as the most popular names, but James and Philip are also favorites.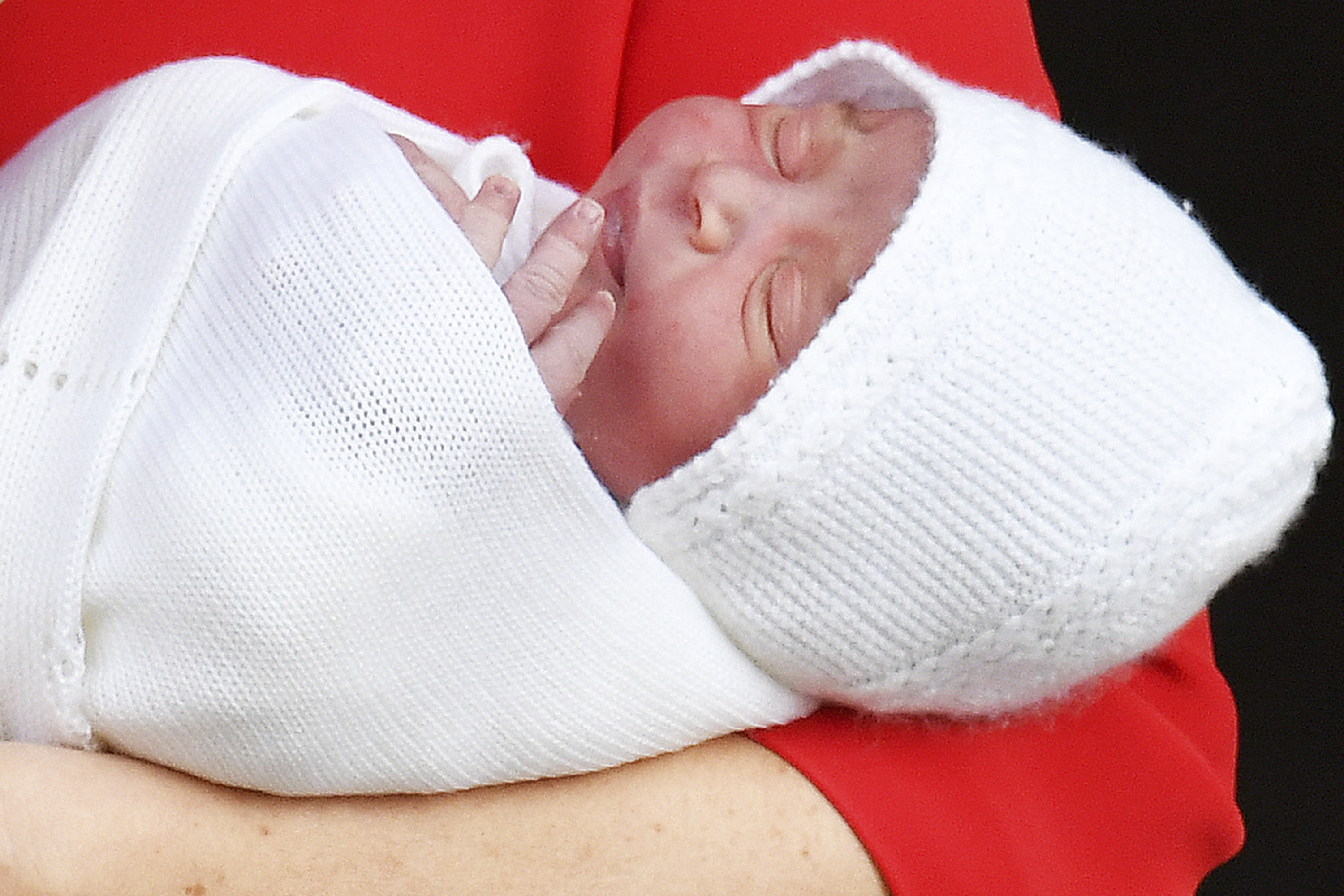 Will he ever become King? 
Even if he just can't wait to be King, the new prince is fifth in line to the throne, so it's highly unlikely he'll ever ascend. Right now, the line to the throne passes from Queen Elizabeth to Prince Charles, then Prince William. After Wills, it's Prince George, Princess Charlotte, and now, the nameless royal baby. It's worth noting that the Succession to the Crown Act was passed in 2013, which changed monarchy rules and ensured that Princess Charlotte wouldn't lose her place in line to the throne to her baby brother.
Who has already met him? 
Kate Middleton's long-time hairdresser Amanda Cook Tucker was one of the first people to make the newborn's acquaintance (she was also one of the first people to meet Prince George and Princess Charlotte). Middleton's stylist Natasha Archer was also seen leaving the hospital just an hour before the new baby was born.
What about his family? 
Prince William brought Prince George and Princess Charlotte to meet their baby brother at the hospital, where Princess Charlotte debuted her beauty queen wave. The new prince's first official visit from someone who isn't part of a glam squad or one of his siblings was from his aunt, Pippa Middleton, who is reportedly expecting her first child. She was spotted arriving at Kensington Palace today to meet her nephew. Queen Elizabeth released a statement that she's "delighted with the news" but hasn't been spotted with her grandson as of yet. She was, however, seen on horseback.
Is Prince Charles ready to meet him? 
Prince Charles is currently in France, but he'll return on Wednesday to meet his grandchild. In a statement released by Clarence House, Prince Charles said it's a "great joy" to have a new grandchild, but he doesn't "know how I am going to keep up with them."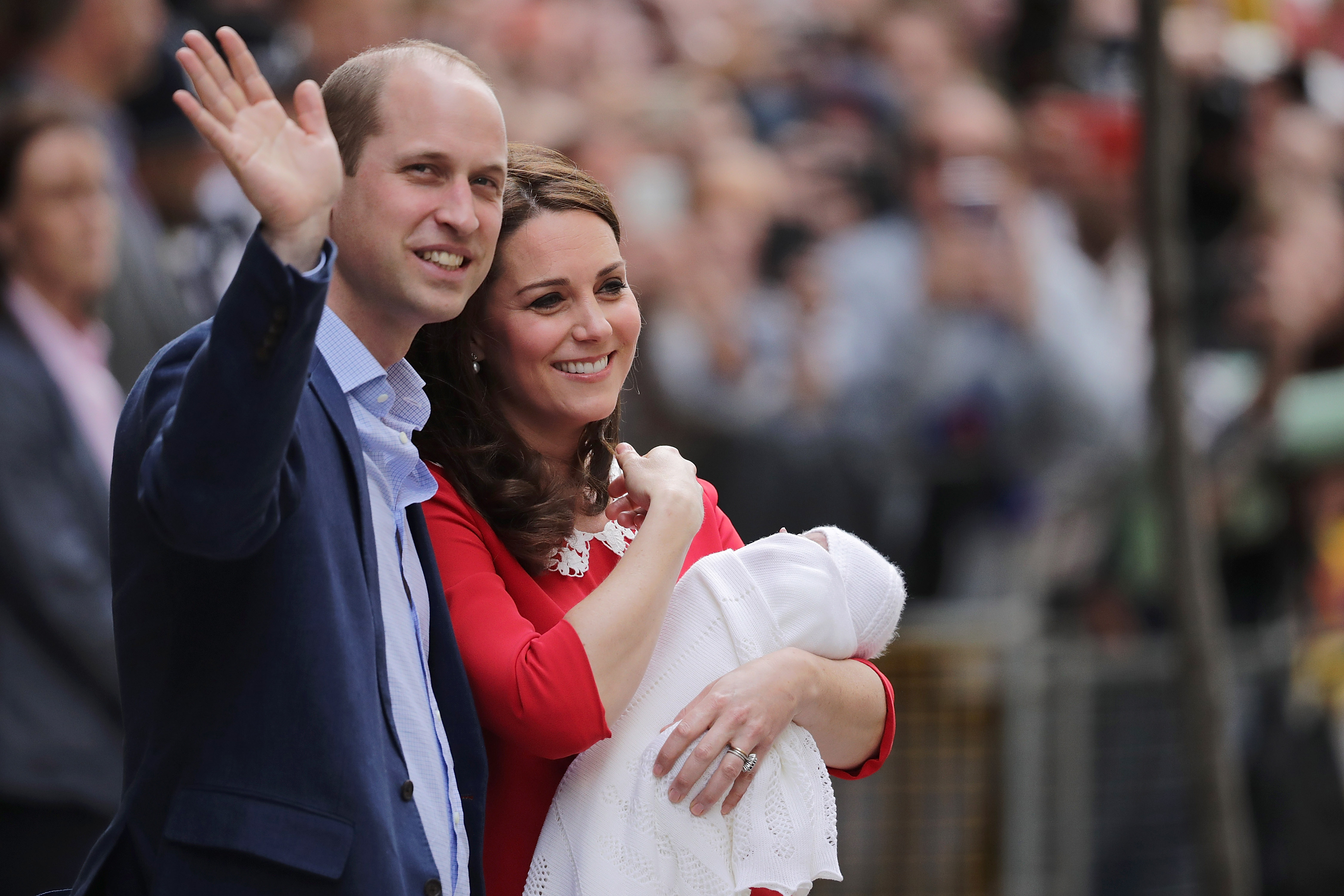 How did Kate Middleton pay homage to Princess Diana? 
Kate Middleton wore a red Jenny Packham dress when she emerged from the Lindo Wing to visit with her anxiously awaiting public (some had been camping out for a week). The bright red dress with the classic Peter Pan collar was reminiscent of the ensemble Princess Diana wore 34 years ago when she left the hospital with Prince Harry. This isn't the first time the Duchess of Cambridge honored her late mother-in-law, who she never met, as Princess Di died tragically in a car accident in 1997. When she debuted Prince George after his birth in 2013 she wore a blue and white polka-dot Jenny Packham dress, similar to the one Princess Diana wore when she introduced Prince William to the world in 1982 when he was born.