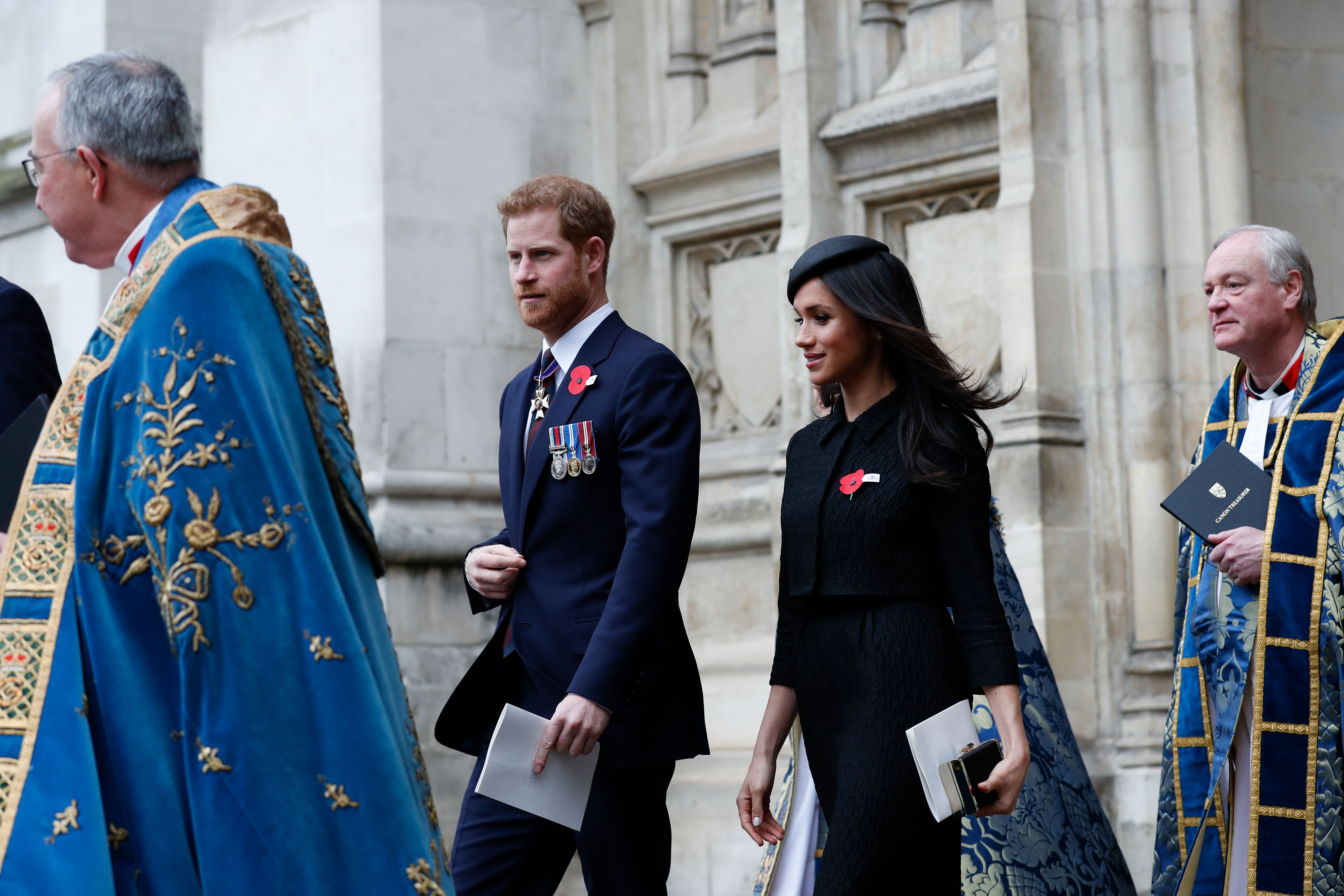 Even for the average wedding, deciphering the dress code can be confusing. Invited guests are often left wondering, what does "dressy formal" actually mean? And why is there even an option for "beach formal?"
However, when the wedding is set to take place on a global stage and involve a small crowd of celebrities and a lot of royals, the dress code is more than a little important. Especially when it will be covered by the biggest news outlets in the world.
When Prince Harry and Meghan Markle tie the knot, they expect their male guests to don a uniform, morning coat or lounge suit and the women to be dressed in a day dress with a hat. In fact, they printed those instructions on their gilded invitations.
But what exactly does that mean for wedding guests? Let's break it down.
What's a day dress?
Well, it's certainly not a trendy evening dress.
As etiquette expert Myka Meier told Town & Country, the royal wedding is indeed a conservative event. Female guests are encouraged to cover their shoulders and opt for designs that are free of cut-outs or sheer details—and they should be wearing closed toe shoes. Basically, this is not the place to test out a fresh off the runway trend; traditional clothing is king.
The length should be tasteful, too. That means slightly above or below the knee, or tea length. Garish patterns are not acceptable—and neither is black (the color of mourning your corgi) or white (obviously reserved for the bride). Subtle patterns or bright, vibrant colors are ideal.
Why do women always wear hats to royal weddings?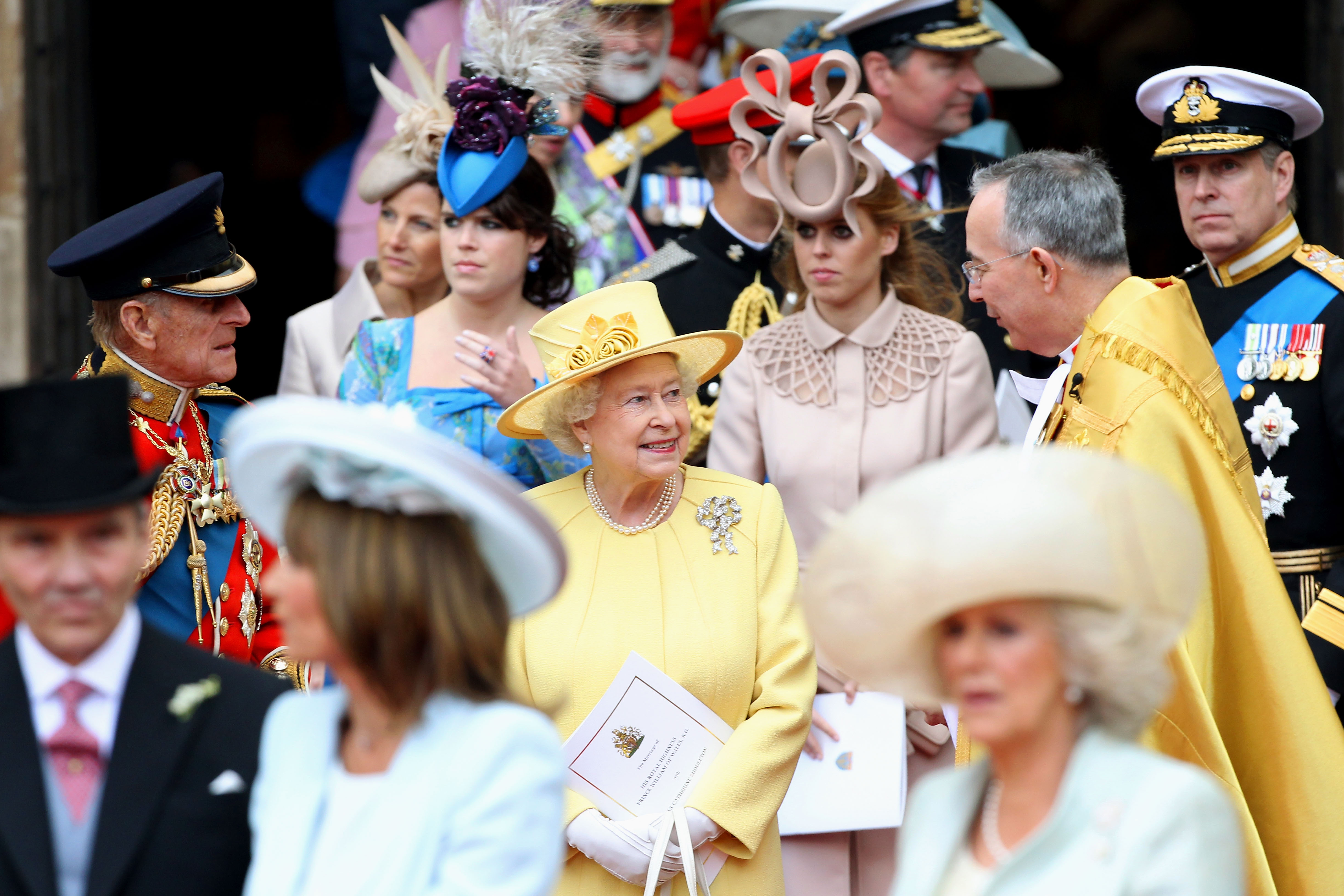 Royal weddings are a legitimately hot scene for crazy hats. Employing the use of giant flowers, feathers and ribbons is a socially-acceptable way to punctuate your joy for the new couple. Fascinators, too, are welcome headgear for the royal wedding.
While women are not required to take these accessories off when they step into the church, considering the ones seated behind you is best-practice. A full-blown rose garden sprouting forth from your head may prevent later pews from fully experiencing the royal couple's exchange of vows.
Please explain what a morning coat is.
This is a formal and very traditional suit, often worn by men to official functions in England, including weddings, baptisms and funerals. Grey or black, a morning coat features a single button and peak lapels—and tails, of course. It's often paired with striped trousers, a waistcoat, a collared shirt and tie.
The outfit also comes with a suite of optional accessories, including a pocket square, gloves, a top hat, and—regardless of whether or not you need one—a cane.
Is a lounge suit the same thing as a sweatsuit?
No, a lounge suit is not the same thing as a sweatsuit. (Who raised you?) It's simply an average suit, such as those worn by businessmen. It should be black or grey, just like a morning suit, and paired with a coordinating waistcoat.
What kind of wedding dress will Meghan Markle wear?
Vanity Fair has reported that the former Suits actress will have not one, but two custom wedding dresses. Markle will wear "an elaborate yet traditional bridal gown" to exchange her vows with Prince Harry. She will then change into a "more sophisticated dress" for the evening reception held by Prince Charles at Frogmore House. Kate Middleton also had an outfit change, during her wedding to Prince William.
While it's unclear who exactly will be designing either of Markle's dresses—bookies have money on Burberry (BURBY), Ralph & Russo, Stewart Parvin and Erdem. Victoria Beckham has confirmed that she is not working on either of Markle's wedding gowns.
Will Meghan Markle bride wear a tiara?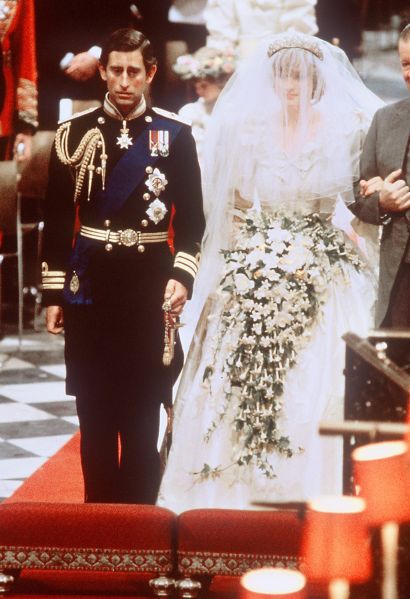 It's not required for royals to wear a sparkling headpiece during their wedding, but we're sure Markle will jump at the opportunity to wear a family heirloom on her big day.
There's plenty of speculation that she'll go for the Spencer Tiara, which was worn by the late Princess Diana when she wed Prince Harry's father, Prince Charles. Other headpieces in the running include the Strathmore Rose Tiara, the Lotus Flower Tiara and the Queen Mother's Cartier Bandeau.
What will Prince Harry be wearing?
It's not likely that Prince Harry will wear a military uniform to tie the knot—like Prince William did—since he is no longer an active member of the Armed Forces. But he is currently the Captain General of Royal Marines, so he may honor that role during the royal wedding.
If he decides not to go the uniform route, then it's believed that Prince Harry will wear a morning coat or lounge suit, like the rest of the male guests.
Do you have more questions about the royal wedding? Check out our FAQ here. And here's a little bit more on Markle's fashion influence.