The countdown to the big royal wedding is on: Prince Harry and his fiancée Meghan Markle are tying the knot on Saturday, May 19. To prepare for their special day, here are the answers to all of your royal queries, from the location where they will say "I do" to the star-studded guest list. We're even preparing you for the next royal wedding, to give you something to live for once theirs is over.
How did Prince Harry meet Meghan Markle?
The couple was introduced by a mutual friend, PR girl Violet von Westenholz, and began dating in July 2016. After two dates, Prince Harry invited Markle to Botswana, where they camped out under the stars. The couple might return to Africa for their honeymoon, although they're rumored to be venturing to Namibia, instead. They announced their engagement on November 27, 2017. 
How did they keep their relationship a secret? 
When the story broke that they were dating, the couple was secretly together in Toronto, Canada, where Markle was filming the TV show, Suits. To avoid paparazzi, the palace leaked a story that Prince Harry had canceled his flight so photographers would stop looking for him outside of Markle's home. They ultimately had to hide out at Markle's friend Jessica Mulroney's house. 
Who designed Markle's engagement ring?
The engagement ring was designed personally by Prince Harry. It features a center diamond from Botswana, where they visited on their third date, surrounded by two diamonds from Princess Diana's personal jewel collection.
Where and when is the royal wedding?
The wedding service at St George's Chapel in London will begin at 12 p.m. on Saturday, May 19 (which is 7 a.m. in the U.S.). The couple will then take a short carriage ride to Windsor Castle, so onlookers can celebrate the union. After the service, there's going to be a reception at St George's Hall for the couple and their guests. Later that night, Prince Charles is hosting an exclusive reception for their closest friends and family at Frogmore House in the historic Windsor Castle's Home Park. The estate has belonged to the royal family since the 1500s.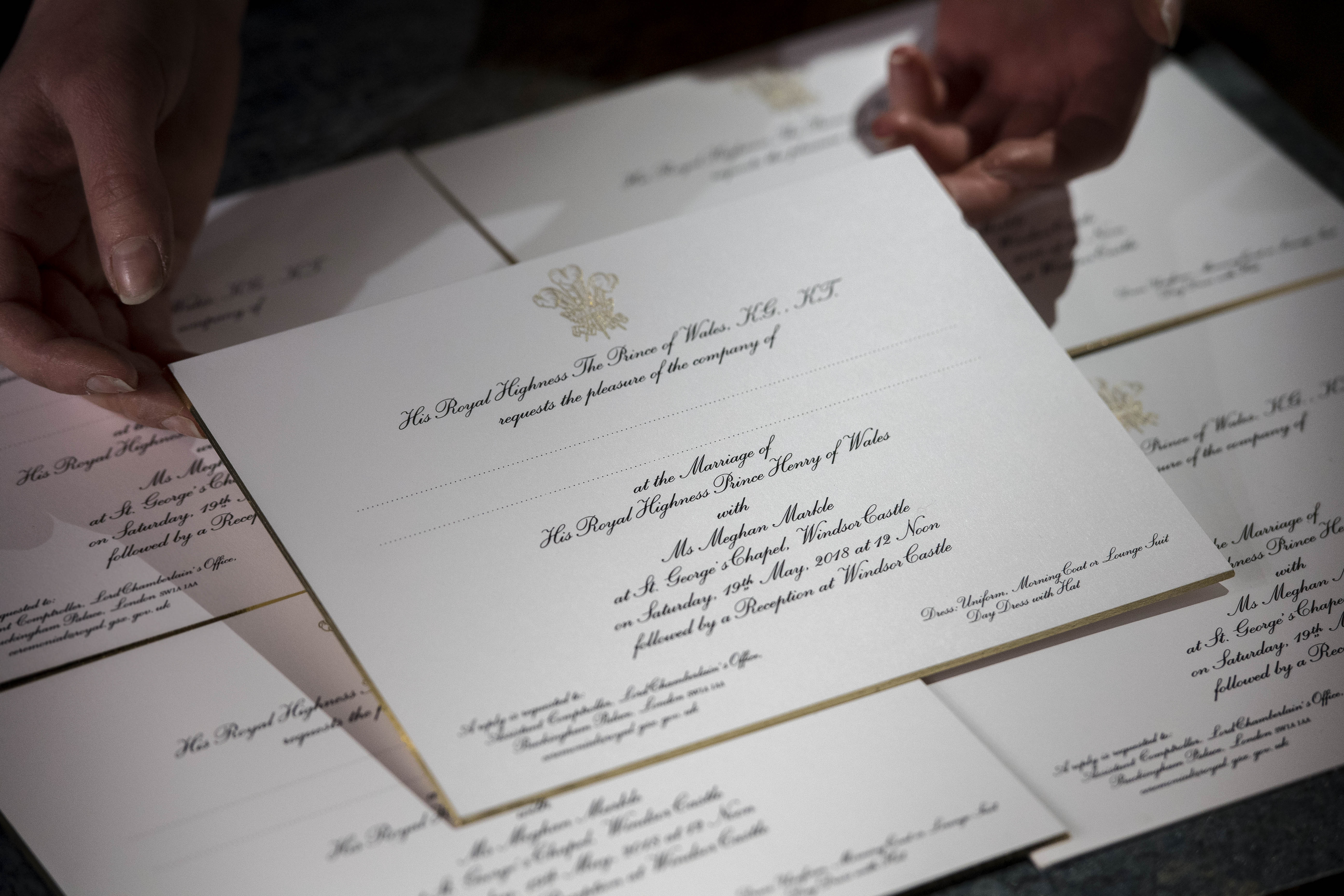 What's the story with the wedding invitations?
Before Markle was a lifestyle blogger (she ran the now-defunct site, The Tig), she was a noted calligrapher. Unfortunately, she didn't hand-scribe the invitations, which feature gold gilded edges. They were made by Barnard & Westwood, fine printers and bookbinders based in London. It's much better that Markle didn't have to hand address each note, as 600 people were invited—including a few of Prince Harry's ex-girlfriends.
Which celebrities are rumored to attend the royal wedding?
Although all political leaders have been excluded from the guest list, it's likely that a few celebrities will still be spotted at the wedding. Since Markle and her former Suits co-stars, Sarah Rafferty and Abigail Spencer, have remained close, there's a good chance they'll be there. It's said that Markle's guest list also includes Serena Williams and Priyanka Chopra, both of whom are longtime pals. The Spice Girls and Elton John are predicted to have been invited as well; John even canceled his Vegas gig to make sure he was on-call as the wedding singer.
Who else will be at the royal wedding? 
The guest list includes 2,640 commoners, but these lucky plebians won't be sipping champagne alongside Queen Elizabeth; they'll simply have the opportunity to watch the carriage procession outside of Windsor Castle. The guest list includes 1,200 people who were nominated to attend by nine regional Lord Lieutenants, who serve as Queen Elizabeth's personal representatives from each country in the UK. There will be an additional 200 guests who work with charities associated with the royal couple, 610 Windsor Castle community members, 530 members of the royal household and 100 students who attend schools close to Windsor Castle.
Where did Prince Harry and Markle register for wedding gifts?
The couple is accepting presents from the public, in the form of charitable donations. They hand-picked seven organizations they'd like their fans, friends and family to support. 
How can commoners watch the royal wedding at home? 
If you want to participate but don't want to get them a gift, there are plenty of chances to watch. The Today show coverage will begin on NBC at 4:30 a.m., with Savannah Guthrie and Hoda Kotb reporting live near Windsor Castle. PBS is showing the wedding live, beginning with a five-part nightly series on May 14 and ending with the live broadcast of the big day. CBS is starting their coverage at 4 a.m. with Tina Brown, Gayle King and Kevin Frazier.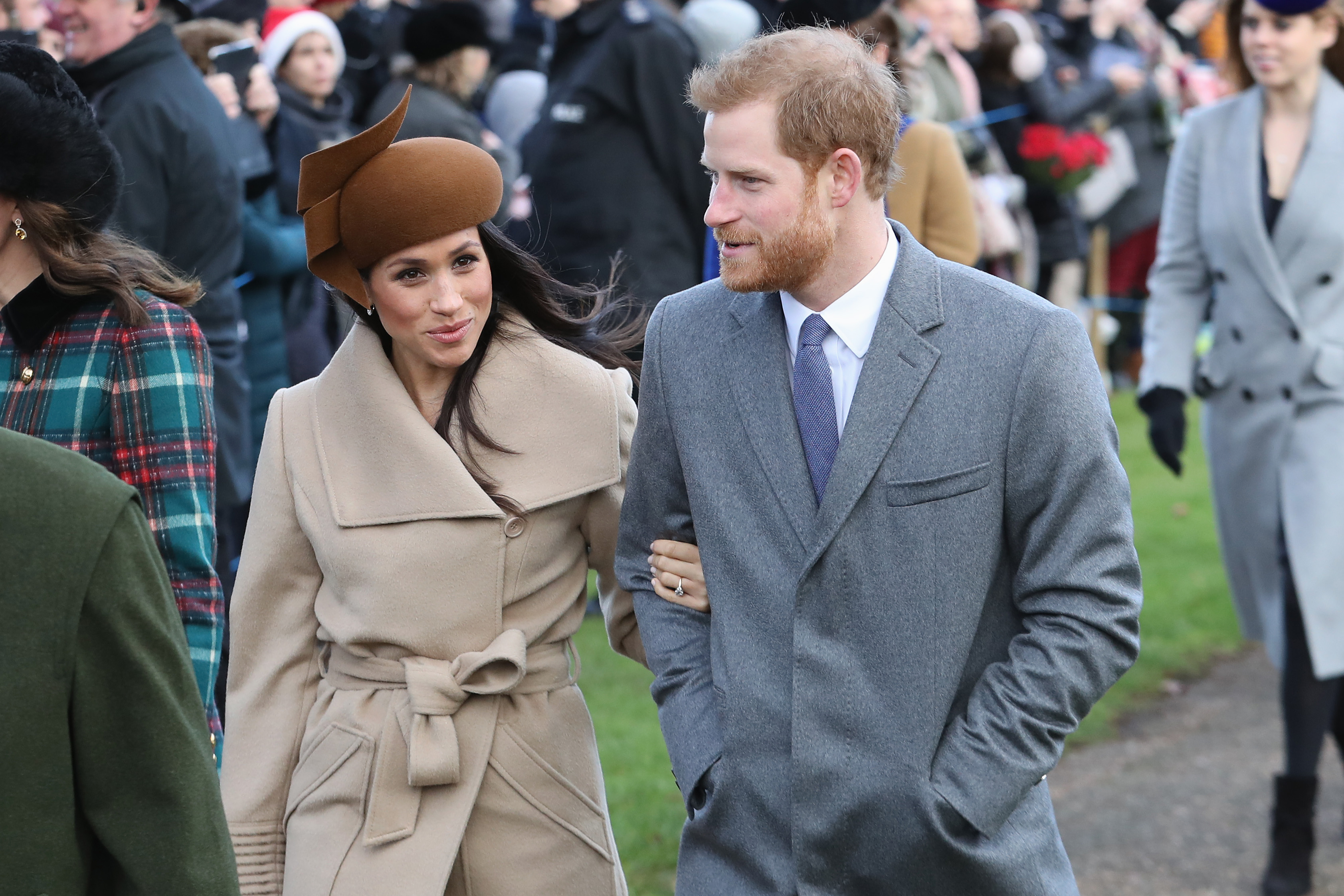 Why is Markle a controversial pick to marry Prince Harry? 
Markle is American-born, divorced and three years older than Prince Harry (she's 36 and he's 33), which has resulted in some criticism from estranged family members, former friends and random people on Twitter. It's also said that she grew up idolizing Princess Diana, aspiring to one day be just like her (although her half-brother Thomas Markle Jr. said she isn't "genuine" like Princess Di), so some have accused her of social climbing to obtain her royal status. Markle also participated in official royal duties that Kate Middleton wasn't included in before marrying into the family. 
Who's performing at the royal wedding?
Mel B suggested that the Spice Girls are performing, but it's unlikely they'll take the stage, with one source calling Mel B "bonkers." Prince Harry is close with Chris Martin of Coldplay, Joss Stone and Adele, all of whom are also contenders. Ed Sheeran is a possibility since he's already met Queen Elizabeth, Prince William and Kate Middleton at the Diamond Jubilee, a concert at Buckingham Palace in 2012. Even Cardi B is an option. When asked during a radio interview if she'd perform, she responded, "Yup!" and said she wouldn't even charge them for the gig.
Will there be a royal wedding cake?
Kensington Palace announced that they chose pastry chef Claire Ptak, owner of London-based bakery @violetcakeslondon. They're foregoing the traditional royal fruitcake for an Instagram-ready sensation, sure to be a big hit on bridal Pinterest boards everywhere. Ptak is whipping up a lemon elderflower cake that promises to "incorporate the bright flavours of spring." The dessert will be covered with buttercream and topped with fresh flowers. 
How many dresses will the bride wear?
Markle will reportedly have not one, but two wedding dresses, according to Vanity Fair's royal expert, Katie Nicholl. She's having both custom made. The first for the ceremony and reception is said to be traditional, while Markle's evening look will be more glamorous. The designer isn't confirmed but the Daily Mail thinks it might be Burberry.
Did Markle have a bachelorette party?
Markle went to a spa for her hen party at Soho Farmhouse, in Oxfordshire. She was joined by former Made in Chelsea star Millie Mackintosh, who's helping to plan the wedding. Her best friend Lindsay Roth also posted a snap of high tea in London, confirming she was in the area at that time. Markle's former Pilates instructor Heather Dorak was also reportedly in attendance. Mulroney, the stylist who often dresses Markle and is married to Ben Mulroney, the son of Canada's former Prime Minister, ventured to England for the adventure. Mulroney is also rumored to be her maid of honor (sorry, Kate Middleton).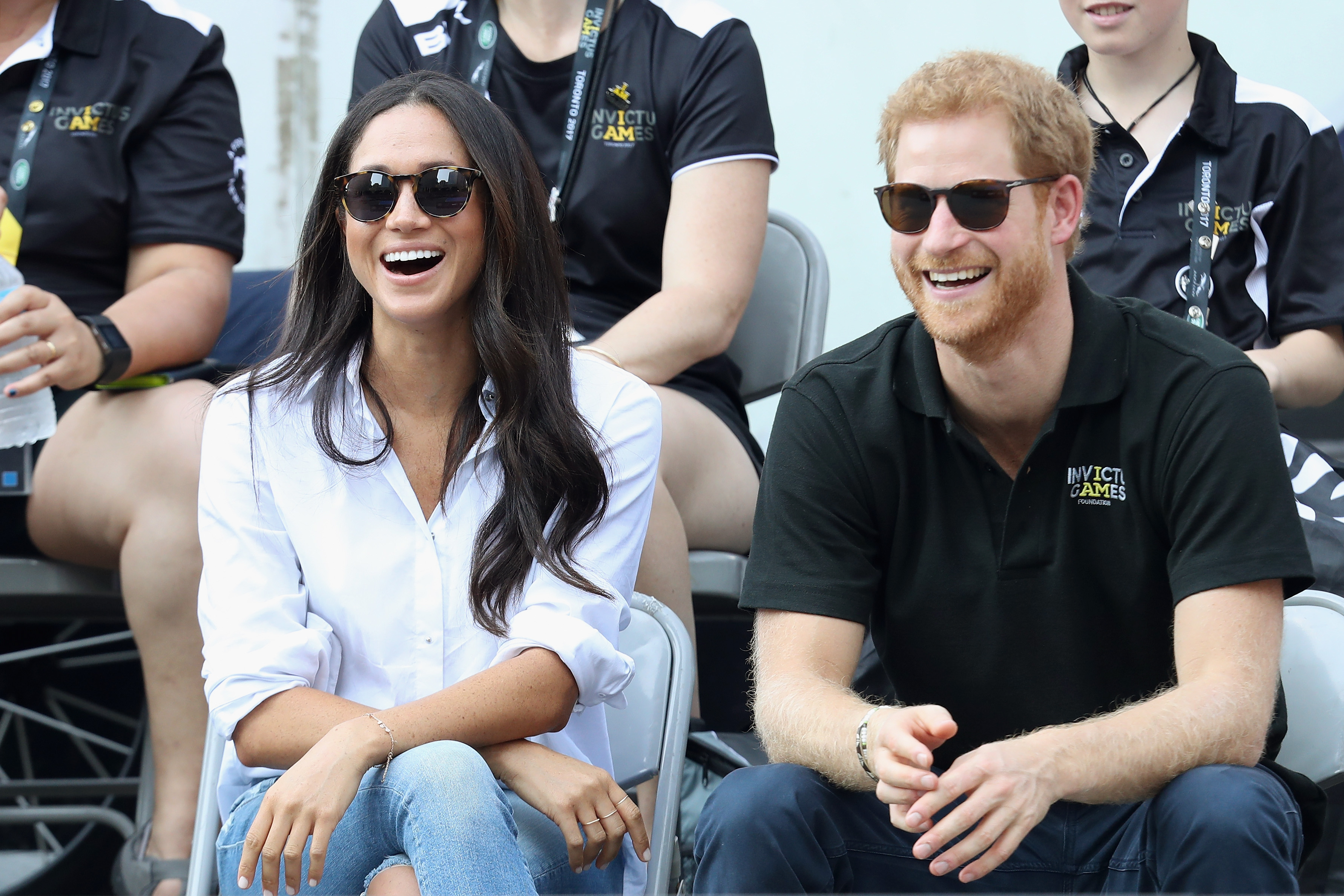 Their first official appearance was during the Invictus Games on September 25, 2017 in Toronto.
Is Markle's family invited to the wedding? 
Markle's extended family won't be making an appearance at her nuptials. However, three of her estranged relatives will be stationed outside of Windsor Castle as television correspondents. The pundits include her half-sister Samantha Grant, who's writing a tell-all book called The Diary of Princess Pushy's Sister. Markle's former sister-in-law Tracy Dooley is planning on wedding crashing alongside her son nephew, Tyler Dooley, who's growing a hybrid strain of cannabis called "Markle's Sparkle" in honor of the occasion. Her ex-husband, Trevor Engelson, is definitely not invited. 
What's the royal wedding dress code? 
According to the invitation, the dress code is "uniform," which apparently means "morning coat or lounge suit, day dress with hat," so expect plenty of fascinators for the ladies and tails on the gentlemen. Luckily, Princess Eugenie was born ready and has an extensive collection of fascinators she can share with other revelers.
Where will the newly-married couple live?
Kensington Palace and Clarence House announced that Prince Harry and Markle will continue to live in Nottingham Cottage, on the grounds of Kensington Palace, after they're married. It's possible they'll eventually move into an apartment similar to where Prince William and Kate Middleton live—they might even live next door.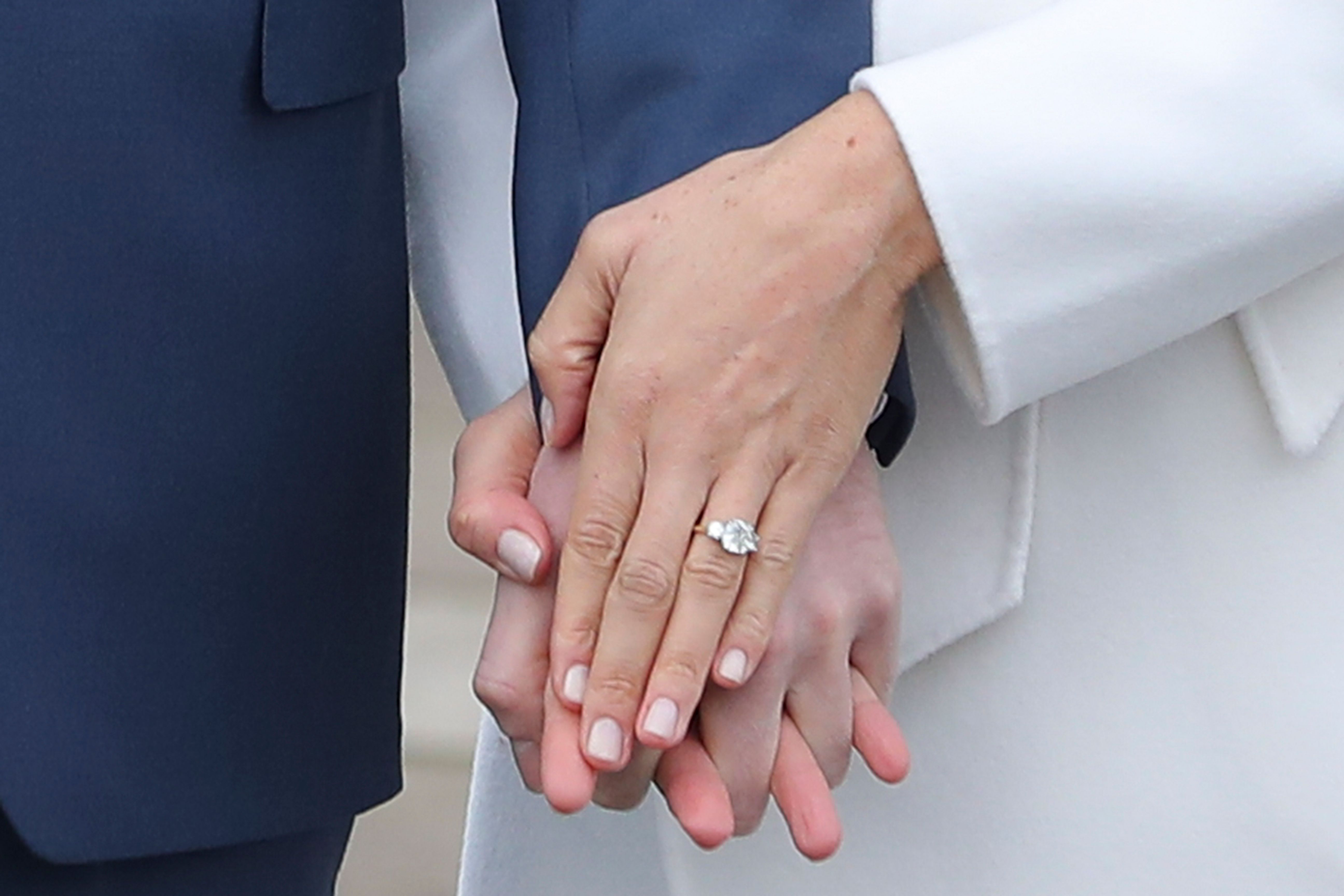 So, what will Kate Middleton be doing?
The Duchess of Cambridge won't have any official duties on the big day since she did just give birth to a little prince. According to Elle UK, Prince George will most likely serve as a page boy and Princess Charlotte will be a flower girl. Prince William will be Prince Harry's best man.
How much is the royal wedding expected to cost?
According to the NY Daily News, the royal wedding will cost the United Kingdom £21 million (close to a little over $30 million, for all you Americans). That's roughly 1,000 times more expensive than the average UK wedding, which comes in at £23,916 (or $33,147).
How many royal corgis will attend the wedding?
None, unfortunately.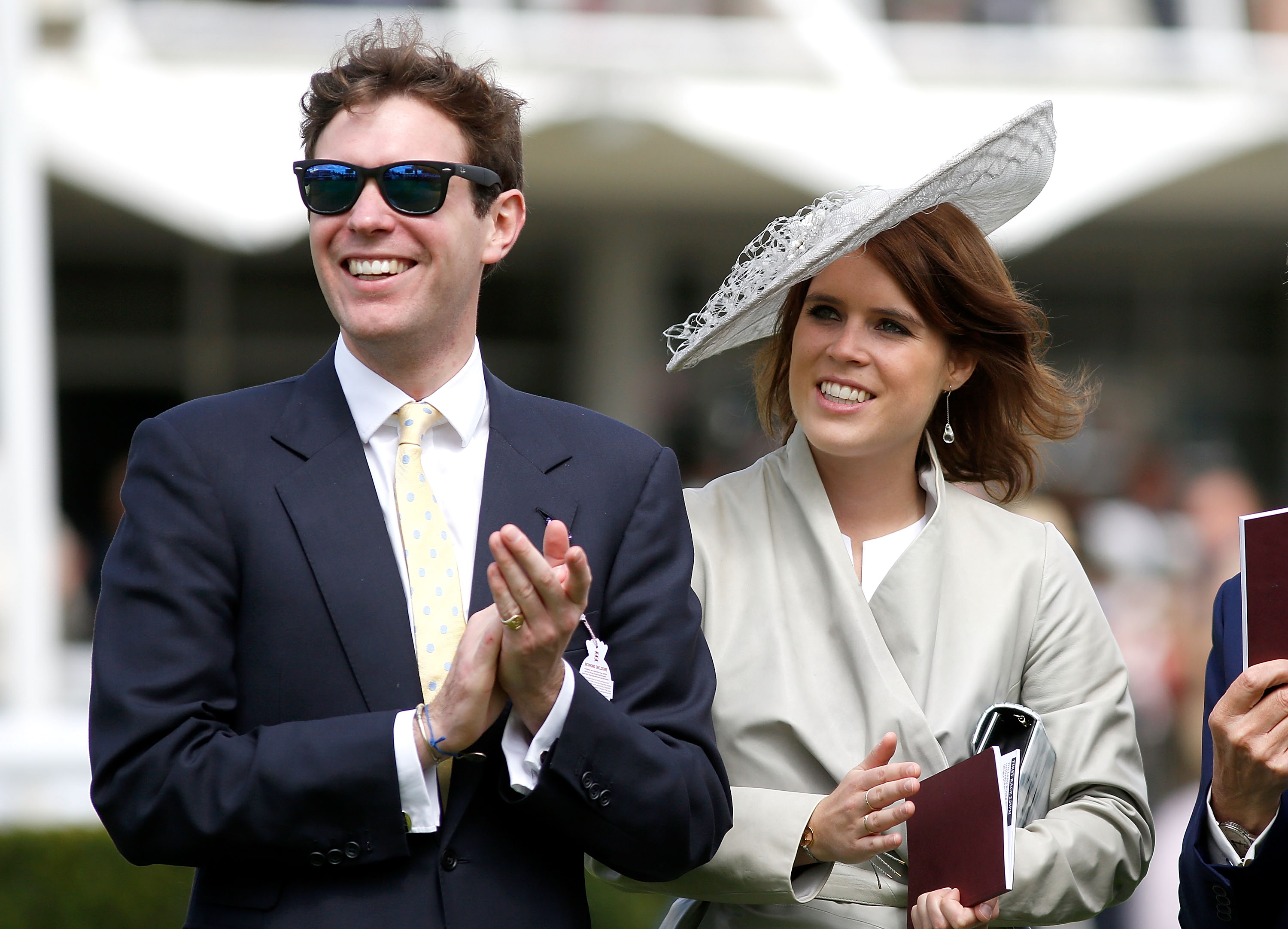 When's the next royal wedding?
Princess Eugenie, who is Queen Elizabeth's granddaughter and eighth in line to the throne, is set to marry her long-time beau Jack Brooksbank on October 12 at Windsor Castle. Her wedding date was delayed due to Prince Harry and Markle's busy travel schedules.