Gone are the days when royals could marry a long-lost cousin and call it a day (however, Queen Elizabeth and her husband were married before that custom was put into place). Now, royal options are limited for those who want to keep their lineage regal. Because they can't date within their inner circles—unless they want to risk a Game of Thrones twist—royals are now meeting commoners in the wild.
The royals below found their significant others in downright normal places, whether at the gym, during college or while dining at a restaurant. Of course, Prince Harry and his bride-to-be Meghan Markle have the most well-known story (they were introduced by a mutual friend), but plenty of royals had equally interesting meet-cutes with their formerly plebian partners.
1. Prince Carl Philip and Princess Sofia
Sweden's Princess Sofia is infamous for her wild pre-royal life. Back when she was a commoner (she started dating Prince Carl Philip or PCP, in 2010), she posed semi-nude for a Swedish magazine and competed on a racy reality TV show called Paradise Hotel. The pair announced their engagement in 2014 and were married on June 13, 2015, in Stockholm. Since then, there's been no thirst trapping pictures or reality TV forays. She recently gave birth to her second child, documenting the announcement on Instagram like every good modern royal should.
2. Crown Princess Victoria and Prince Daniel 
Prince Carl Philip isn't the only Swedish royal whose significant other doesn't have a regal lineage. His sister, Crown Princess Victoria, met her husband at the gym. Now known as Prince Daniel, he was her personal trainer way back in 2002. They were married in 2010 at the Royal Palace in Stockholm, Sweden, and now have two children.
3. Princess Madeleine and Christopher O'Neill

Sweden's Princess Madeleine not only married a commoner, she wed one who declined Swedish citizenship so he could continue working in finance. She met Christopher O'Neill who has no title, in Manhattan, where she was working for her mother's nonprofit, World Childhood Foundation. They were married at the palace in Stockholm in 2013. The couple currently lives in London with their three children, who could potentially lose their titles if they don't return to Sweden sometime soon.
4. Crown Prince Haakon and Crown Princess Mette-Marit
Before Mette-Marit Tjessem Hoiby married Norway's Crown Prince Haakon in 2001, she was a notorious party girl. The couple met at a music festival and started dating a few years later. Before she became royal, she was an occasional waitress who frequented raves and had a son with a man who convicted of drunk driving and cocaine possession…so it wasn't exactly the typical royal pedigree. She apologized for her previous wild ways and lately has been busy crusading for women's rights around the world.
5. Pierre Casiraghi and Beatrice Borromeo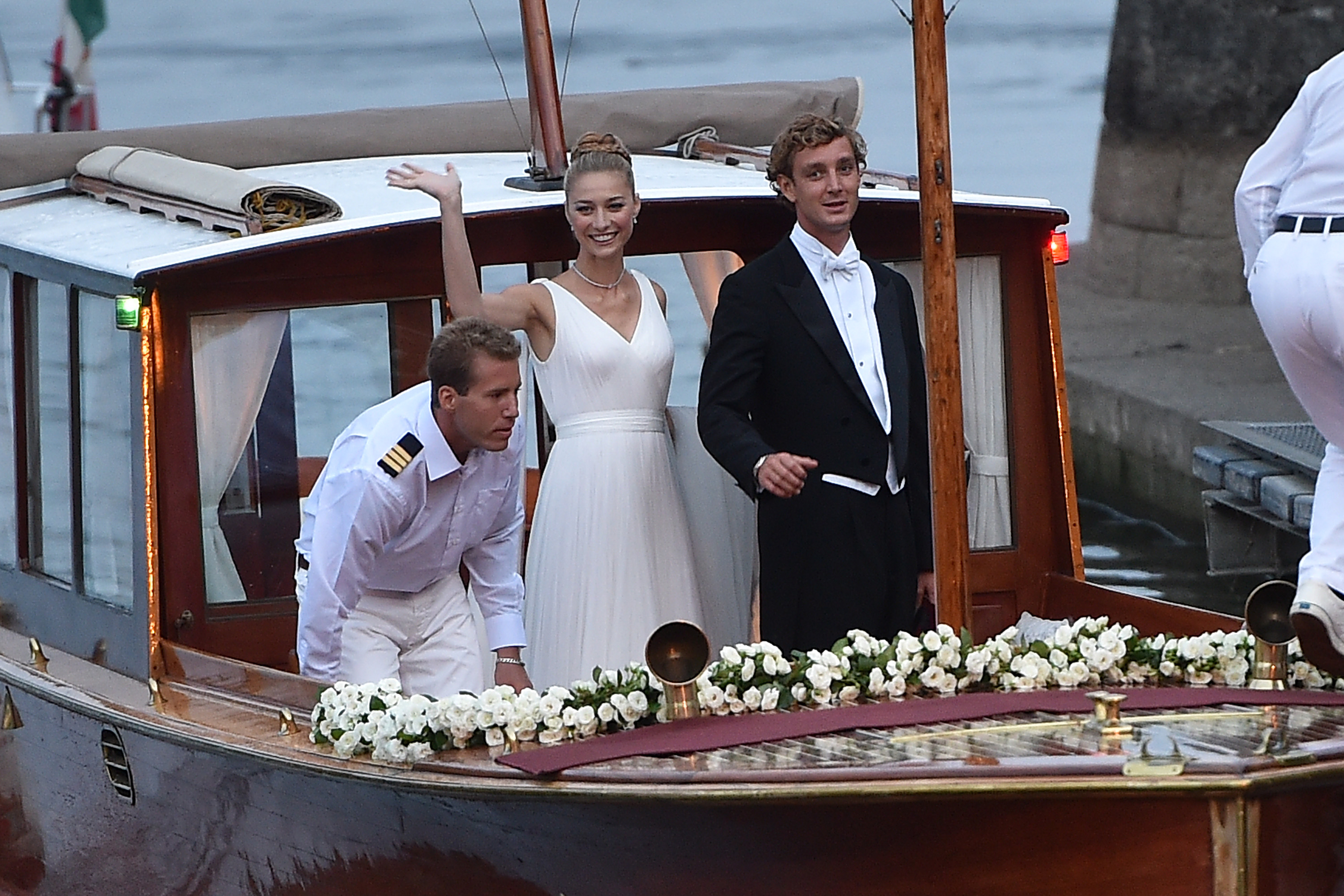 Former reporter Beatrice Borromeo married Pierre Casiraghi, who's seventh in line to the Monaguesque throne (his mother is Princess Caroline, his grandmother is Princess Grace Kelly), in August 2015. Now, the couple is being compared to Prince Harry and Meghan Markle, although the Monaco royal is currently pregnant with her second child.