Spice Girl Mel B (real name: Melanie Brown) and Stephen Belafonte finalized their highly publicized divorce in December 2017, just one year after announcing their separation.
The former couple is now focusing on finding a buyer for their sleek Los Angeles mansion, which they've relisted with a hopefully more enticing price tag of $7.5 million. The home was originally offered for just under $9 million in March 2017, while the pair were in the middle of the messy proceedings, which included allegations of domestic and emotional abuse, as well as multiple restraining orders.
The judge reportedly ordered Brown and Belafonte to split the profit obtained from the sale of this Hollywood Hills home. But Belafonte claimed his ex-wife wouldn't allow him inside for repairs and staging, thus making it difficult to secure a buyer.
From the (rather sparse) listing photos, the 4,631-square-foot abode looks to be in selling shape. And even though Brown and Belafonte have discounted the four-story home quite a bit, it will still be a profit, as they paid $4.3 million for the contemporary abode in 2014. Granted, they did redesign the entire place in 2016, per the listing held by Douglas Elliman broker Josh Altman, so we can't say for certain how much additional cash the two put into the space.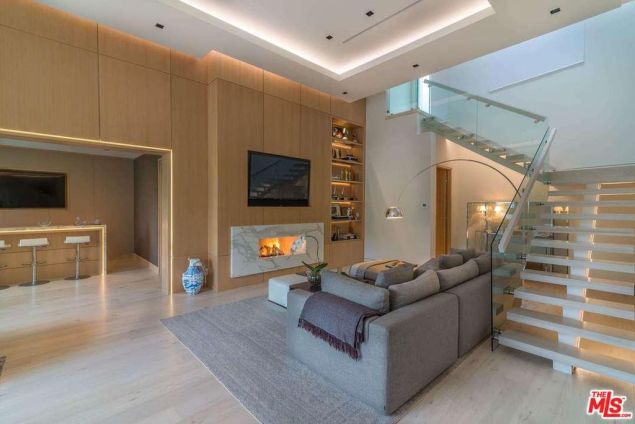 Inside the four-bedroom, 5.5-bathroom house, there are plenty of bleached wood built-ins, including bookshelves framing a television perched above a marble-framed fireplace in a cozy living area. A dark movie theater is filled with cushy black leather chairs, which happens to be a perfect set up for a Spice World screening.
The master suite occupies the top floor of the home, with a private sitting room, two terraces, dual bathrooms and separate walk-in closets—it seems one would barely run into the other person inhabiting the room.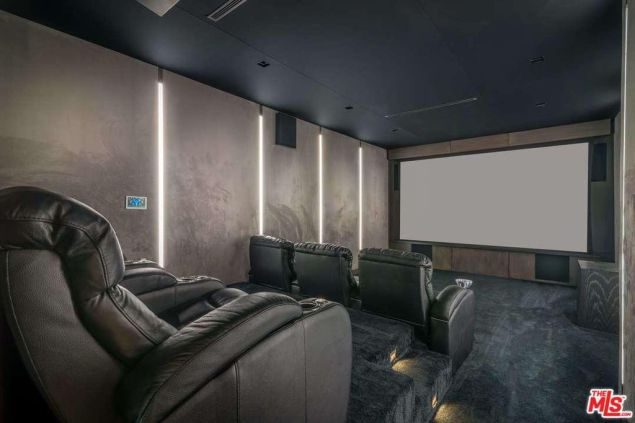 Other features of the home include a chef's kitchen, gym and a game room, as well as a recording studio—we're just picturing a quick Spice Girls reunion here.
The pool and spa are adjacent to a stainless steel outdoor kitchen and an outdoor entertaining area, which features a freestanding fireplace, bar and seating.
It's not yet known if Scary Spice is buying another home in Los Angeles, or if she has already scooped one up. Perhaps she's planning on going back to England for a bit—she will, after all, surely be there in the next month for a certain wedding.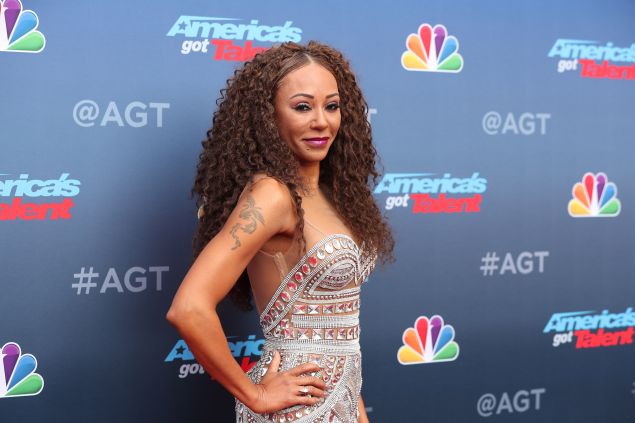 Indeed, the America's Got Talent judge let slip on The Real that all members of the Spice Girls were invited to Prince Harry and Meghan Markle's wedding on May 19. She quickly realized she might have shared a bit too much information, and when asked if the Spice Girls would be performing at the nuptials, joked, "I need to go. I'm going to be fired." We're just going to take that as a strong maybe.