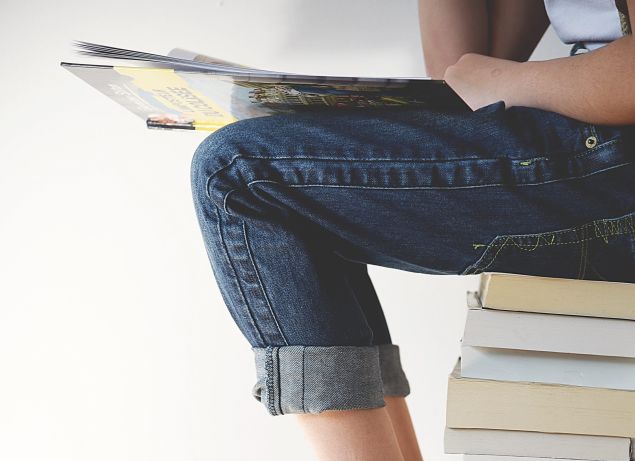 Ah, high school. Those seemingly endless years of forming your unique identity amid a sea of eclectic personalities.
As entertaining as the age of adolescent angst may have been, most of us breathed a long-awaited sigh of relief upon graduation. At last it was time to put on our gowns, accept our diplomas, and begin the process of growing into the superlative that was slapped next to our name in the yearbook.
Slightly different things were expected from each of us. Maybe you were "most likely to be famous" or "most likely to take over the world." Or maybe the superlative you received didn't fit you. If that was the case, it's likely because the people voting you into the position had no concept of personality types. Here's the superlative you should have received, based on your Myers-Briggs personality type.
INTJ: Most likely to be your boss in five years (and remember that time you slacked off on your group project).
ISFJ: Most likely to marry their high school sweetheart and bring their adorable children to the 10-year reunion.
ESFP: Most likely to be on the cover of People within five years.
INFP: Most likely to "find themselves" in college and blossom into a famous slam poet.
ENFP: Most likely to backpack Asia instead of attending college and drop off the grid completely.
ISFP: Most likely to make their first million off a piece of art that no one understands (including them).
INTP: Most likely to find the cure for cancer, then misplace it.
ENTJ: Most likely to be on the cover of Fortune by age 25.
ENTP: Most likely to drop out of college and have 15 failed startups (and two successful ones) by age 25.
ESTJ: Most likely to climb the corporate ladder all the way to the top.
ESTP: Most likely to become Youtube famous for documenting their outdoor adventures (sponsored by GoPro).
ISTP: Most likely to teach themselves to code and work four hours a week for the rest of their lives.
ENFJ: Most likely to be your therapist in 15 years.
ESFJ: Most likely to be teaching at the high school you just graduated from in 10 years.
ISTJ: Most likely to become mayor of the city (because nobody else was going to do it properly).
INFJ: Most likely to discover Myers-Briggs personality types and post incessantly about them on Facebook for the rest of your life.