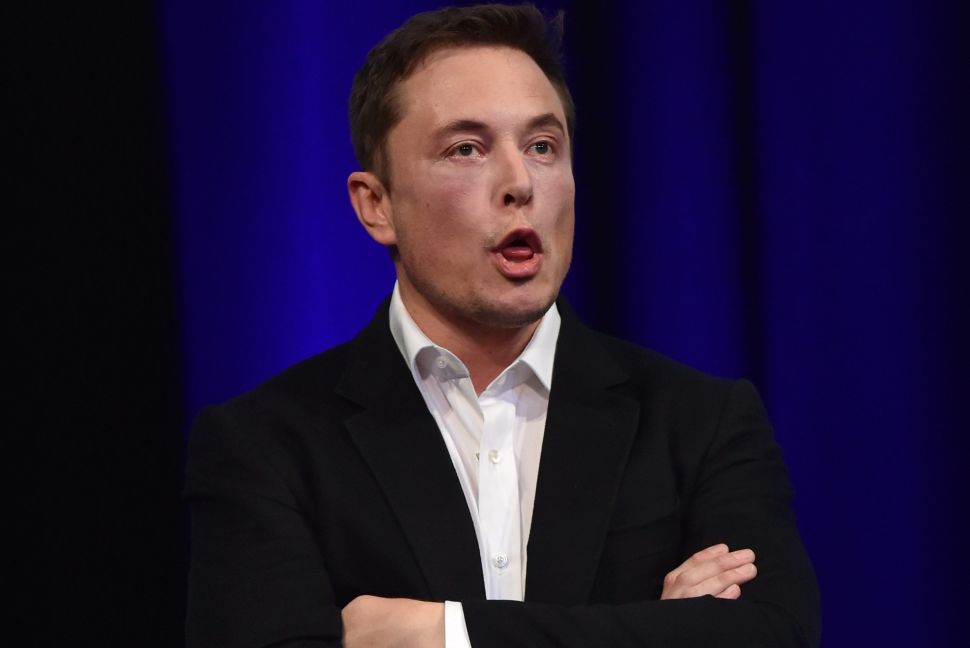 It will likely take more than a CEO working around the clock to fix Tesla (TSLA)'s Model 3 production problem.
Employees at Tesla's Fremont, Calif., factory told BuzzFeed News on Monday that the production of Model 3 cars has been suspended—for the second time in two months.
Tesla later confirmed the news and said the assembly line will be suspended for four to five days in order to "improve automation."
CEO Elon Musk signaled Model 3's new challenge on Twitter a few days ago, saying "excessive automation at Tesla was a mistake." (Not long ago, he confidently called the assembly line "the Westworld for cars" during a factory tour with CBS This Morning co-host Gayle King.)
Frequent assembly line pauses and repeatedly delayed production targets have worsened fears that Tesla might eventually go under.
Market bears wonder whether Tesla will repeat the path of one of Wall Street's greatest failures—Enron.
Harris Kupperman, a hedge fund manager at Praetorian Capital, recently noticed a striking resemblance between Tesla's downward stock trend in the three months following its peak (in September 2017) and that of Enron.
To be fair, the stock trend comparison can be quite misleading, as it purposefully omitted Tesla's more recent price trend, which diverted greatly from Enron's over a similar period.
But Kupperman has a point.
"[Musk] hasn't hit on any target or deliverable with any sort of reliability for years now. Why should I believe him now?" Kupperman wrote last Friday in response to Musk's promise to speed up Model 3 delivery. "Remember in 2016 when he said they'd be profitable and didn't need any more money? Or when they said that in 2017? He'll probably be saying the same thing at the bankruptcy hearing." 
He was also not the first Wall Streeter to compare Tesla to Enron.
Famous short seller James Chanos voiced his concerns about Tesla back in December 2017, saying Tesla's spate of executive departures at the time reminded him of what happened to Enron right before its epic fall in 2000.
"Every bull market has its poster children," Chanos said at an event back then. "Tesla is one of the bad ones."
More recently, Chanos reaffirmed his view in an interview with Business Insider.
"Enron had the same level of executive departures… I think Tesla actually beats it," he told the news site in February.
Like Kupperman, Chanos' biggest doubt is Tesla's ability to keep its promises.
"I think the biggest whopper that I've seen… was when he unveiled the semitruck," he said in February. "He said that truck will be out in 2019. And if that's the case, those production lines have to be up now. That factory has to be up now. And where is that? … You can't simply say things like that without having some evidence to back them up.
"But, you know, he's missed production estimate after production estimate," Chanos concluded.