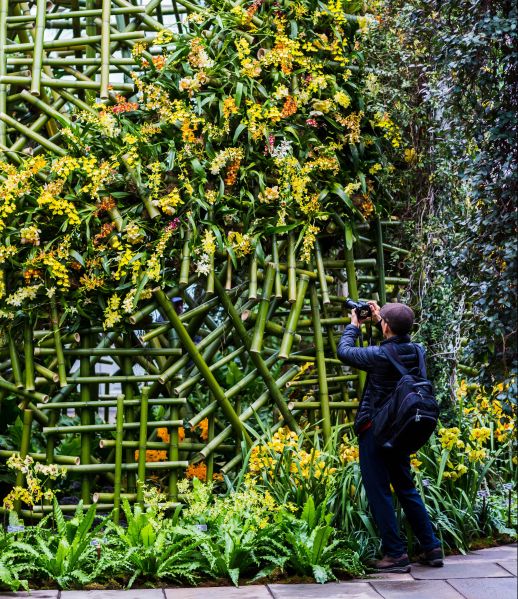 After what was a long and grueling winter filled with New Year bomb cyclones and massive March snow falls, it looks like New York may finally be sensing some warmer weather. That can only mean one thing: we have a very limited amount of time between sloughing off our puffer coats and when the heat starts to make the sidewalk trash stink. To make the most of the all-to-short season, Observer handpicked you a bouquet of five outdoor (or spring-inspired) art exhibitions and events on right now that are sure to satiate your spring fever.
The Orchid Show at the New York Botanical Garden

March 3 – April 22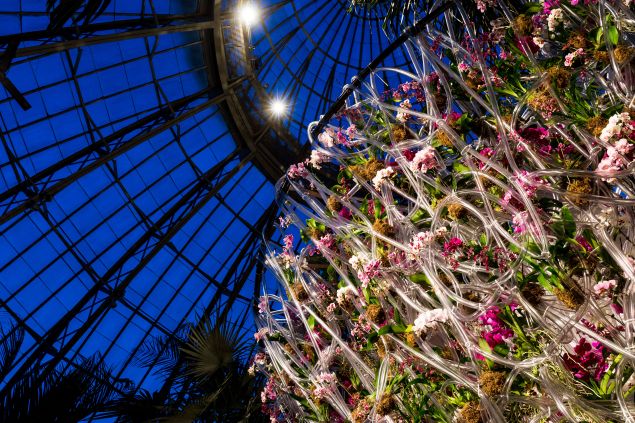 Now in its 16th edition, the New York Botanical Garden's Orchid show has become a steadfast harbinger of springtime…though this year it opened just in time for the second of four March nor'easters to hit the city. Thousands of species of orchids, both living and cut, are presented in vivid, immersive arrangements that spread across the floor and up to the ceiling of the Bronx landmark's opulent Victorian era glass conservatory, this year designed by floral artist Daniel Ost, who has apparently been dubbed "the Picasso of floral arranging" in his home country of Belgium. The impressive display of these tropical blooms is enough to shake even the memory of snow right out of you.
"Public Parks, Private Gardens: Paris to Provence" at The Met

March 12 – July 29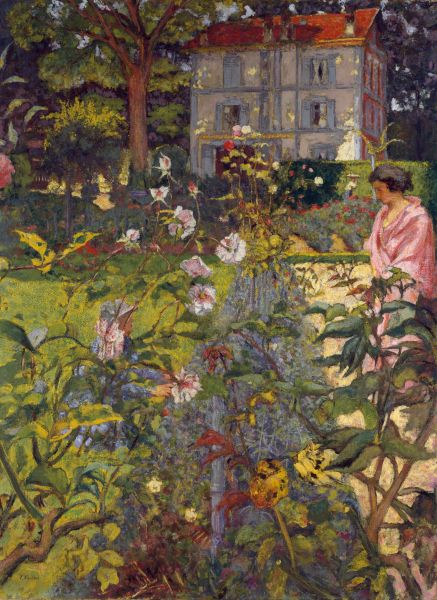 Though indoors, this exhibition is all about the appreciation of the natural world. Taking as its starting point the transformation of urban Parisian life during the 19th century through the development of boulevarded streets, open parks and home gardens, the show explores how a lust for lushness helped major artistic movements such as Impressionism and Art Nouveau bloom. With over 150 paintings, drawings, photographs, prints and various other objects detailing everything from horticultural advancements in science to social shifts born out of botany, "Public Parks" boasts works by Camille Corot, Claude Monet, Mary Cassatt and Henri Matisse—many of whom were greenthumbs themselves. After seeing the show, you can walk straight out of the museum to wander around New York's own publicly accessible Eden, Central Park.
Midnight Moment at Times Square

Through April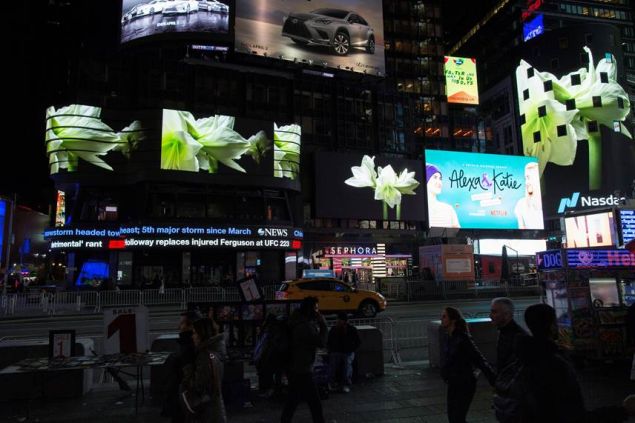 Paved with tons of cement, littered with giant advertising screens and packed with tourists, Times Square may not be first on your mind when looking for a breath of fresh spring air. But just before the clock strikes 12 every night this April, the bustling crossroads of Manhattan are transformed into a garden in bloom thanks to filmmaker and special effects artist Jamie Scott, whose time-lapse Spring video installation captures flowers found all over the New York area unfolding their dainty petals for the season. Giant amaryllis, tulips, daffodils, hyacinths, cherry blossoms, peonies, irises and more all come to life on synchronized screens from 11:57 p.m. to midnight every night thanks to Times Square Art Alliance's "Midnight Moment" initiative. Little did you know, thought, that there's more art to be found in Midtown, so take a moment to sleuth out the 1977 sound installation by Max Neuhaus, maintained by Dia Art Foundation (hint: listen for it as you walk over the subway ventilation shafts running under the pedestrian area of Times Square).
"Agora" at the High Line

April 19, 2018 – March 2019
Walking the High Line is a joy for New Yorkers and tourists alike, even in colder months. But there's no better time than spring to enjoy its perfectly planted naturescape. It's a utopian gem of shared urban space, which makes High Line Arts' new exhibition, titled "Agora," all the more apt. Inspired by the "agoras" (central city squares) of Ancient Greece, the show explores how public spaces can offer something as simple as a meeting place for friends to a site of social change for the community. Specially commissioned works by nine artists including Maria Thereza Alves, Pope.L and Andrea Bowers dot the entirety of the pathway, each offering a unique view on pressing issues facing the public today, such as women's rights, mass incarceration, immigration and the environment.
"Indicators: Artists on Climate Change" at Storm King Art Center

May 19 – November 25
Storm King offers 500 acres of rolling hills to hike or bike and verdant vistas to enjoy after a long, gray winter. Just over an hour outside of New York, it's a perennial day trip favorite among city dwellers, and it has officially reopened for the season as of this month. Enjoy picnicking among its permanent collection, a broad smattering of behemoth sculptures by big-name artists such as Louise Bourgeois, Alexander Calder and Richard Serra. And once spring is in full swing, experience the center's newest exhibition, "Indicators: Artists on Climate Change," opening in May. Featuring works from over a dozen ecologically minded artists including Maya Lin, Mark Dion, Ellie Ga and Justin Brice Guariglia, the show uses the sculpture park's own surrounding natural beauty as a call to action to respond to the increasingly dire health of the global environmental.