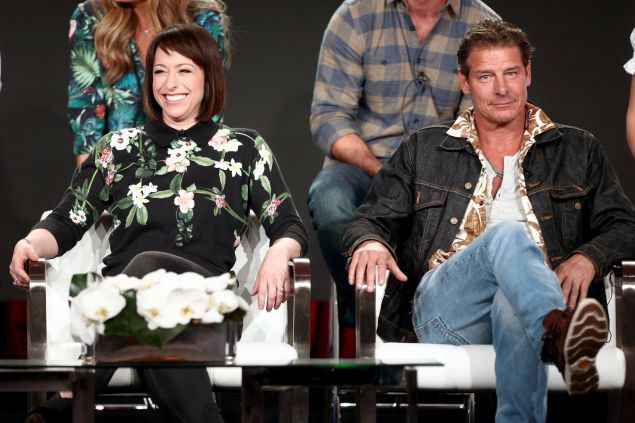 After hibernating for a decade, Trading Spaces is back, and has just given network TLC its best Saturday night rating in eight years.
The premiere episode of the reboot averaged 2.8 million, nabbing the number one spot in television that night, according to Nielsen.
The series, which debuted in 2000, features neighbors who switch homes for 48 hours to redecorate a room in the other's house. They work with designers and construction workers, then reveal the finished refurb to each other. Sometimes it goes well, sometimes it doesn't. It's best when it doesn't, and they've wheeled in a beach-load of sand to recover a living room floor, or astroturfed their friends' stairs.
Host Paige Davis (a holdover from the original) has a theory for why the show is now, again, raking in the viewers, and it has little to do with home improvement. "I don't want to get too maudlin, but when [we were] first bursting out, that's when 9-11 happened and people didn't want to travel or even go out," she explained to Observer. "They were nesting. It was an extremely sad time in our history, but it also compelled people to want to have their family watch the TV show together and our show is definitely appealing in that way."
The host draws parallels between then and now. "It doesn't matter what side of the aisle you fall on, it's kind of a scary time. We're at odds with each other so everybody wants something that's comfortable—like food. What do you do when you're not feeling great—you have mac and cheese, that's what you do. So, we're like that comfort food that you go back to."
So it's because we're…depressed…again?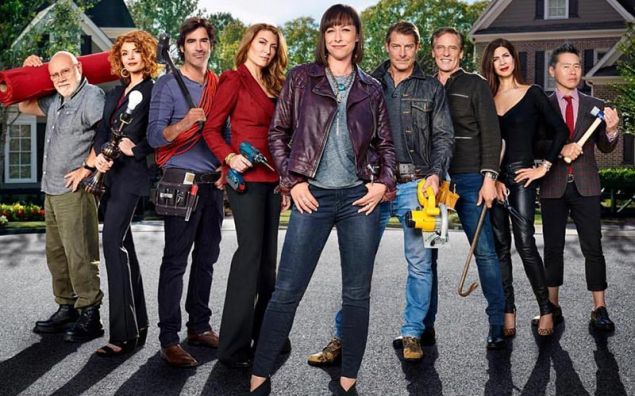 Davis added that she thinks there's another layer of appeal, also less to do with the show itself. "I think TLC was one of the first networks, if not the first, to really marathon their shows. They started the trend of binge-watching with our show. They got people addicted by airing one episode after another. After a few you think, 'I guess we're not leaving the house today!'"
Davis may just be onto something. She's absolutely right that people want to mainline comfort TV, and Trading Spaces certainly fulfills that criteria. Each episode is perfect for that 'TV in the background' kind of binge-watching where you're sort-of paying attention but maybe also folding laundry, maybe doing chores, possibly in another room. Luckily, Davis still shouts "Open your eyes!" for the big reveal, serving as the "dinner-time!" call that has us all busting toward our screens for the part we're obviously all here for: the crestfallen faces, the pretend smiles (sometimes real smiles…only sometimes) and even tears of disappointment, as in the case of "Crying Pam" who lost it at the sight of her ruined fireplace.
There are plenty of tears in the new season. If this reboot has taught us anything, it's that, as Davis put it, "when you catch lighting in a bottle, don't try to change it and keep the cap on!" Our current real-life crisis might be different, but don't worry, Trading Places is exactly the same.
'Trading Spaces' airs Saturday nights at 8e/7c on TLC.