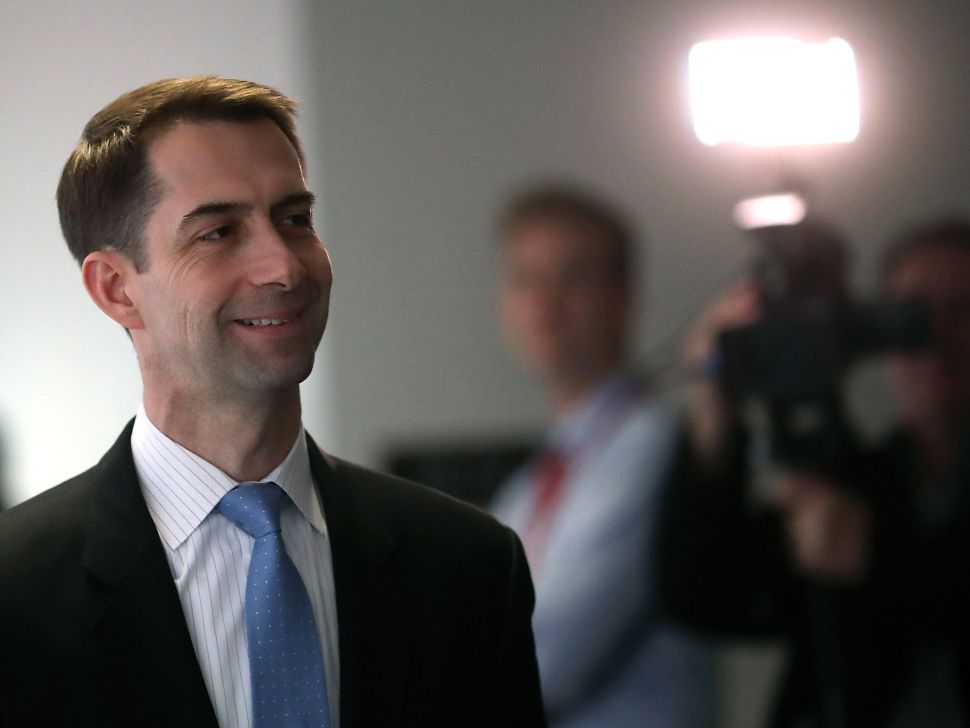 U.S. Sen. Tom Cotton (R-Ark.) has endorsed Assemblyman Jay Webber for Congress in New Jersey's 11th district.
"I've known Jay Webber for more than 20 years and can assure the voters of the 11th Congressional District that they can't send a better representative to Congress," Cotton said in a statement. "Jay says what he means and does what he says. Supported constantly by his wife Johanna, Jay will take the values he's gained through his lifelong roots in North Jersey and go to Washington to do one thing: serve the people."
Webber (R-Morris) is in a crowded Republican primary field to replace retiring Rep. Rodney Frelinghuysen. There are four other GOP candidates in the district, including Antony Ghee, an investment banker and Army Reserve major, and Peter DeNeufville, one of former Gov. Chris Christie's top fundraisers.
"Senator Cotton served his country admirably in the United States Army, and now, as the youngest member of the United States Senate, quickly has become one of the most important leaders in Congress," Webber said in a statement. "In Washington, I'll join with Senator Cotton in opposing wasteful spending, strengthening our national defense and protecting the constitutionally guaranteed rights of all of our citizens."