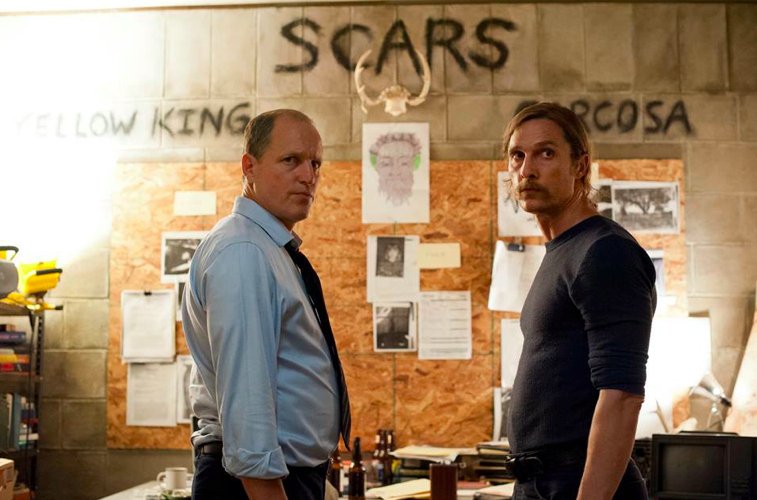 Let's call a spade a spade: True Detective season two was awful. Just awful.
The follow-up to HBO's breakout crime anthology drama failed to meet expectations and left the entire television-viewing world disappointed.
Admittedly, anything that came after Woody Harrelson and Matthew McConaughey's fantastic gothic murder mystery would have been a let down; not even the Yellow King of Carcosa could have met the rambunctious hype that had built up. But no one quite expected to see season two fall so far from the heights of season one.
That's why we've been skeptical of the planned third season, despite an enticing lead star in Oscar-winner Mahershala Ali. There are several easy ways creator/showrunner Nic Pizzolatto can course-correct in this third outing, though things are off to a rocky start after director Jeremy Saulnier (Green Room) departed.
Still, co-star Jon Tenney admits the new run of episodes hews closers to that impressive rookie run.
"I can't get into real specifics, but I think it does move a little bit in the direction of season one… a little bit more maybe than season two," Tenney told Observer on The Seagull red carpet at the Tribeca Film Festival. "The scripts are just so compelling. Again, really moving. The company is great. I can't really say a whole lot, but I'm thrilled to be part of it and I think people are going to really dig it."
Pizzolatto is a very good writer, but his ambitious tendencies need to be reigned in every now and then. Who's to say if HBO agrees with that sentiment, but beloved Deadwood creator/showrunner David Milch co-wrote episode four of the new season with Pizzolatto and is known as one of the finest writers in the industry.
Another reason to approach season three with cautious optimism is timing.
The first season ended in March 2014. Eager to capitalize on the show's massive breakout success, HBO rushed the showrunner into the second season, which premiered a little more than a year later. Former HBO president of programming Michael Lombardo took the blame for moving ahead too quickly.
"Well, you know what? I set him up. To deliver, in a very short time frame, something that became very challenging to deliver," Lombardo said at the time. "That's not what that show is. He had to reinvent the wheel, so to speak. Find his muse. And so I think that's what I learned from it. Don't do that anymore."
It has been three years since True Detective aired a new episode, giving Pizzolatto ample time to cook up a well constructed new idea that borrows what worked from season one and corrects what didn't in season two. The first time around, True Detective earned five Emmy Awards and was nominated for seven others.
In addition to Ali and Tenney, season three also stars Carmen Ejogo (Fantastic Beasts and Where to Find Them), Stephen Dorff (Blade), Ray Fisher (Justice League), Scoot McNairy (Halt and Catch Fire) and more.
No official premiere date for season three has been set, but the show is expected back sometime in 2018.