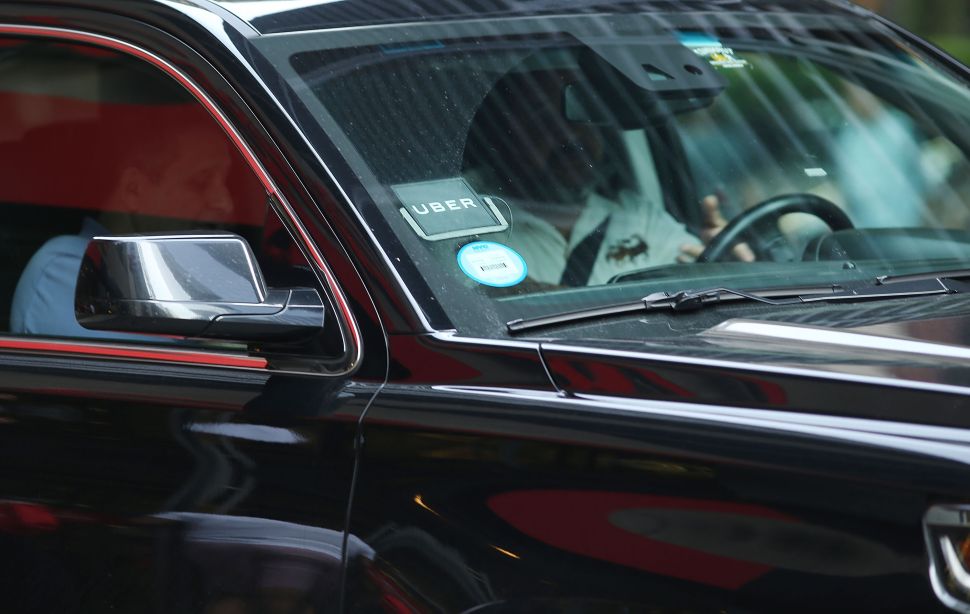 Uber is taking a small step toward improved customer safety—but it's still not enough.
CEO Dara Khosrowshahi announced today that the ride-sharing company will institute annual criminal background checks for all U.S. drivers. The checks will be completed by a startup called Checkr, which recently announced $100 million in new funding.
Uber has also retained another unnamed company to monitor criminal arrest data from the past seven years in order to keep riders safe. That firm will begin its work in the next few weeks.
These new rules will help Uber regain customer trust, according to Khosrowshahi.
"I can't change the past, but I can change the things that we do going forward," he told the Associated Press.
Khosrowshahi added that Uber conducts 15 million trips per day worldwide, and its workers "reflect the good and the bad and the random events of the world."
Uber drivers have been responsible for quite a few bad events in recent years.
In light of these many issues, Uber's new change in policy is a step in the right direction. But any background checks Uber or Checkr conduct will lack one key piece of information.
The company said in its statement that it still does not intend to fingerprint drivers, because its check of court records is sufficient to root out bad actors.
But mounting evidence over the last five years has proven that isn't true.
Uber's background check system is actually less stringent than the checks on taxi drivers in some cities.
Prosecutors in San Francisco and Los Angeles sued Uber in 2014 over claims that its background checks were the best available. The company ended up paying $10 million to settle the lawsuits.
Uber argues that fingerprint checks are "an unnecessary burden and cost" that would make it harder to recruit drivers to the platform. The company's own customers disagree, however.
Voters in Austin, Texas struck down a 2016 measure which would have overturned the city's mandatory background check policy for drivers. Fifty-six percent of voters opposed the proposition.
Instead of working with the city on a compromise, however, Uber temporarily shut down operations in Austin.
That stonewalling caused the National District Attorneys Association (NDAA) to speak out in support of passenger safety.
"This type of background check is required for all types of professionals like teachers, nurses and real estate brokers," Jonathan Blodgett, the district attorney for Essex, Massachusetts and an NDAA executive board member, said in a statement. "Given the increased number of criminal incidents involving ridesharing drivers, this step is necessary to enhance public safety."
The campaign Who's Driving You?—an initiative of the Taxicab, Limousine & Paratransit Association (TLPA)—also defended the practice,
"Fingerprinting doesn't fit Uber's business model, but we believe very strongly that it should," TLPA spokesperson John Boit told Observer. "A fingerprint doesn't lie, and it's also a deterrent."
Fingerprint background checks have been hotly debated, but in many cases they are 95 percent effective at identifying bad actors.
"Ask the FBI, ask any police detective investigating a crime," Boit said. "The argument simply doesn't work. We wish Uber would get on board and take all the necessary precautions."
It's not clear why exactly Uber is so reticent to fingerprint drivers, especially since many of them are hiding skeletons in their closets. But without that vital component, their background check process is virtually useless.