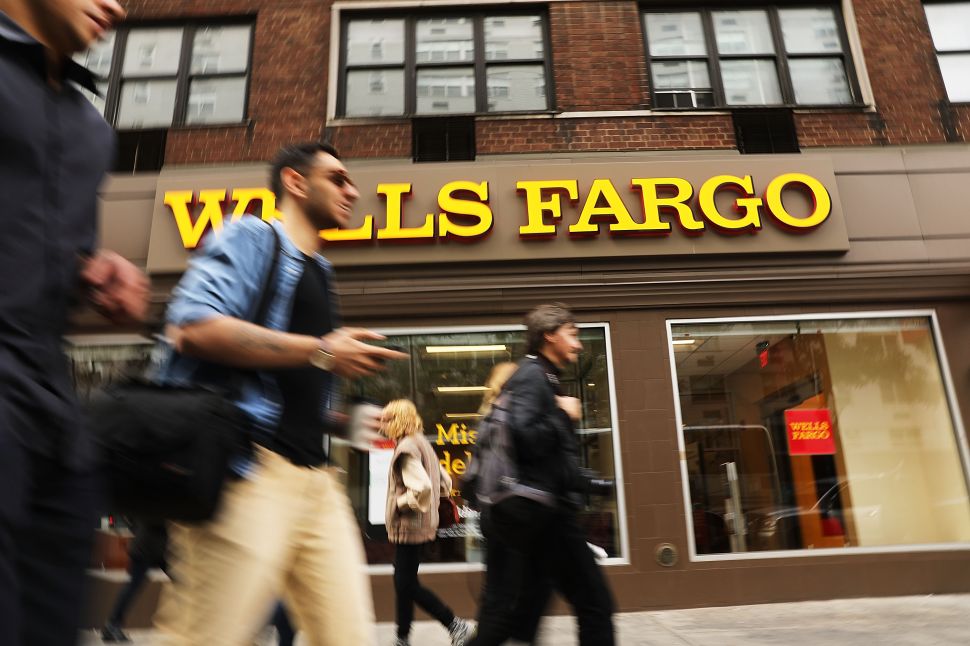 Wells Fargo just got an F on its report card and a hefty bill from the federal government—on the same day.
First, the Consumer Financial Protection Bureau levied a $1 billion fine against the financial services company over auto insurance and mortgage lending abuses.
The Trump administration had been closely monitoring Wells Fargo after it admitted to opening millions of sham accounts to charge customers for insurance they didn't need or want and lock in interest rates. Many clients defaulted on loans and had their cars repossessed.
But the bad news wasn't over: the American Federation of Teachers (AFT) also jumped ship from Wells Fargo last night.
The AFT, which boasts 1.7 million members, said it was cutting financial ties with the banking giant because of its relationships with the National Rifle Association (NRA) and gunmakers.
After the Parkland school shooting, the AFT asked Wells Fargo to stop lending to or impose new restrictions on companies affiliated with firearms. But the bank refused.
"If Wells Fargo won't value children and teachers above guns, we won't do business with Wells Fargo," AFT president Randi Weingarten said in a statement. "It can be the bank for America's teachers, or it can be the bank for the NRA and gun manufacturers. But, given the NRA's refusal to even help mitigate gun violence, Wells Fargo can't be both."
Wells Fargo CEO Tim Sloan countered that it was better to combat gun violence using the political or legislative process.
"We remain firm in our belief that the American public does not want banks to decide which legal products consumers can and cannot buy," Sloan said in a statement.
Not many banks agree with Wells Fargo's stance: JPMorgan Chase, Bank of America and Citigroup have all recently limited their ties to the gun industry.
Sloan reportedly suggested setting up a meeting or conference call to discuss the matter further, but it was never arranged.
While the exact financial impact of the AFT's decision is not clear, the business loss could cut into Wells Fargo's bottom line—the AFT currently channels more than 20,000 mortgages to the company.
So in less than 24 hours, Wells Fargo managed to alienate both the federal government and America's teachers. No wonder it's one of the most hated companies in America.