Some people choose to see the ugliness in this world. The disarray. We choose to see the spoilers—through the first season of Westworld—contained in this post. Is it order and purpose you're looking for? Head here to explore Observer's latest Westworld news, theories and analyses. 
Out of Westeros and into Westworld, the HBO subscriber's fun is never done.
As we (im)patiently wait for the final season of Game of Thrones, Westworld has returned from a lengthy 16 month layoff to satiate our large scale sci-fi needs. But since this twisted and knotted tale can leave viewers scratching their heads, we thought we'd give viewers an assist ahead of tonight's season two premiere.
Here's everything we think we know about season two (and also a spoiler warning).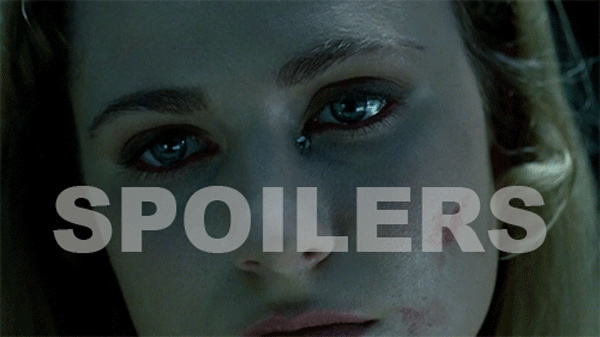 Who Is Returning to Westworld?
Should fans expect a major character shake up in season two? No, all of your favorite faces are returning. Dolores, Maeve, Bernard, William, The Man in Black, Teddy. All of the biggies are back.
But what about Dr. Ford?
The impeccable Sir Anthony Hopkins brought to life the architect of Westworld, but Dolores put an end to that life in the season one finale. Westworld creators and showrunners Jonathan Nolan and Lisa Joy have said that Ford is dead, but that doesn't prevent Hopkins from popping up in season two.
"We were very lucky to have one amazing season with Anthony Hopkins. We loved working with him," Nolan told Entertainment Weekly. "As for the show, where it goes, the characters—we've well established, we're playing in a more advanced ruleset in terms of death and resurrection than other [projects] I've worked on. So I would say: assume nothing."
We also know that missing human character Stubbs will return, as he's been spotted in the trailers. But what about Elise, who is noticably absent?
"We know where they're going, and we'll get there," Joy told EW, lumping bother characters together.
Interesting.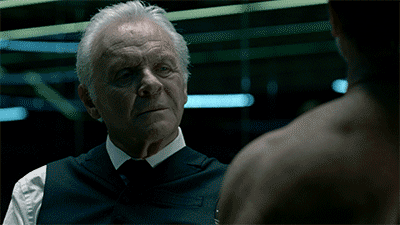 Where Is Westworld Heading?
Obviously, the bulk of season two will take place in Westworld, but we now know that the cowboy-laden territory is not the only park under Delos Incorporated's banner. There are actually six parks within the company, and fans were treated to a glimpse of Shogun World during the season one finale.
It's a location Nolan and Joy are eager to return to.
"Part of the reason we're going to Shogun World instead of to Roman World or Medieval World is, yes, you saw those in the original film. But also if you're doing a theme park, you wouldn't limit it to the Western European or North American experience. You'd try to reach a global audience. So the idea is you have a texture here that's totally different," Nolan explained to EW.
How much of Shogun World, and the parks beyond, should fans expect in season two?
The showrunners explained that a couple episodes will be spent in Shogun World this year, while other storylines play out elsewhere.
"We never had any intention of staying in one place," Nolan told The Hollywood Reporter. "We don't want to shoot on the same sets for 10 years. We want to blow the sets up and move on to another piece of the story."
How Can I Watch Westworld Season 2?
The season two premiere, "Journey Into Night," will air on HBO tonight at 9 p.m. ET. If you have a cable subscription, you're golden. You can live stream the episode through HBO's streaming platforms HBOGo and HBO Now. You will need to sign in with your cable provider information.
You can also watch the episode on the HBOGo App, which is available for download on Google Play and iTunes.
If you do not have HBO, you can sign up for a one month free trial for HBO Now, which is HBO's standalone streaming service. HBO Now is available on Google Play and iTunes.