Some people choose to see the ugliness in this world. The disarray. We choose to see the spoilers—through the first season of Westworld—contained in this post. Is it order and purpose you're looking for? Head here to explore Observer's latest Westworld news, theories and analyses. 
Characters are the engine of great drama.
Intricate plots, well thought out twists and engaging fan theorization can make for wonderful shows and viewing experiences, but it is the characters that elevate them to the next level.
It is because of this that LOST, despite its massively disappointing ending, is still considered one of the greats. We may not have been given any answers to our major questions, but we were given resolution and peace of mind with these characters.
The first season of HBO's ambitiously expensive Westworld treated fans to a tasty mystery box of stoked speculation. While I greatly enjoyed the show's rookie run, I did raise a few doubts about its characters becoming lost amid the seductive smoke-and-mirrors formula. Heading into season two, I'm betting good saloon money that creators/showrunners Jonathan Nolan and Lisa Joy even out the equation a bit to put their front and centers more, well, front and center.
Here are our 11 most anticipated character returns for Westworld season two.
11. Clementine
Poor Clementine.
She's had a rough go of it after a lifetime of being brutalized and then relegated to offline freezer storage. But her eager indifference endeared her to Maeve and made her one of the more sympathetic hosts.
Fortunately for her, she's got a golden opportunity to take revenge.
In the season one finale, she shoots the Man in Black in the arm as a part of the host army, and she's been spotted in the season two trailers as well. Viva la Clementine!
10. Elsie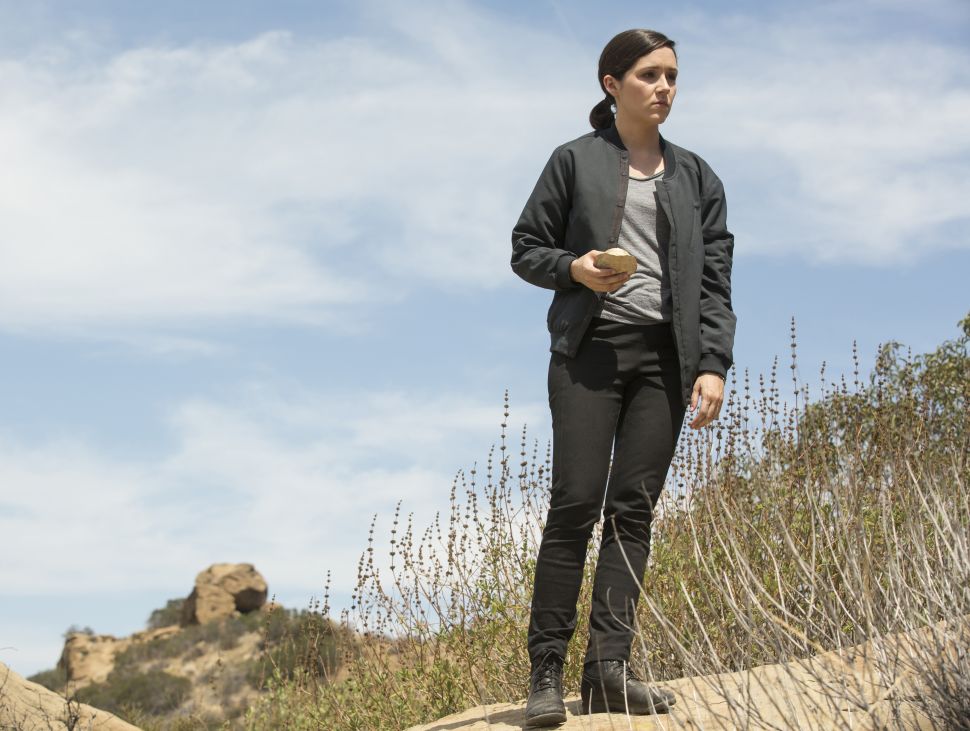 Elsie's intelligence, curiosity and persistence made her a standout in Bernard's Diagnostics Department and one of the most likable park staffers of the entire show.
However, those qualities are exactly what may have also led to her possible death. When we last saw Elsie, fans were led to believe she had been killed by Bernard at the instruction of Ford. But since we didn't actually get an official on-screen death confirmation, it's possible she's still alive somehow.
If so, what has she been doing all this time? Does her possible survival mean Bernard managed to circumvent his programming? How will she respond to the truth about her soft-spoken boss?
9. Logan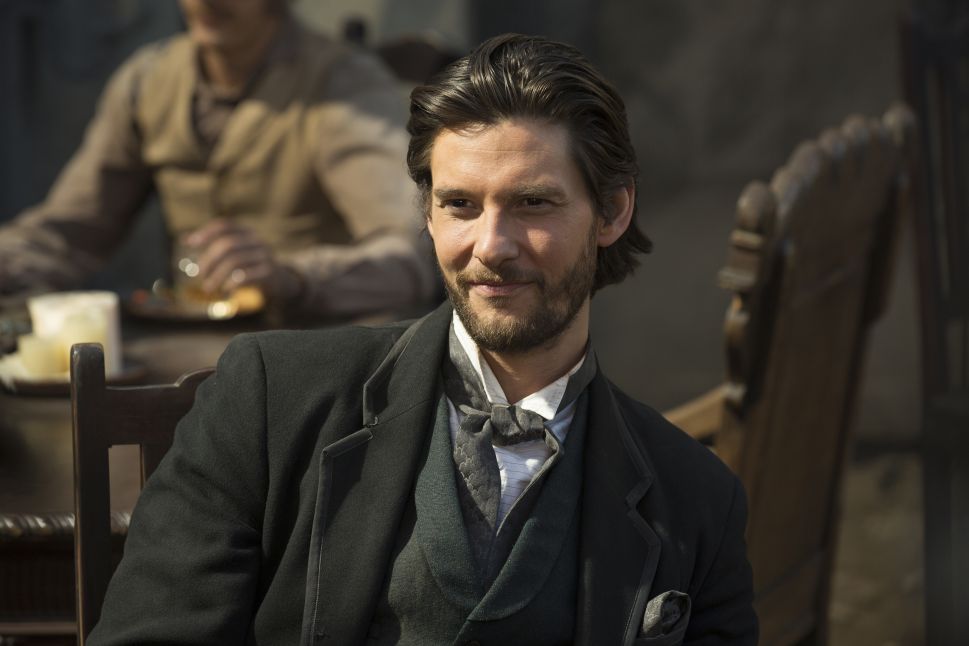 Logan, you slippery bastard.
One of the more nauseating human characters, Logan proved to be a weak, foolish and immoral man (he could run for president with that pedigree) who likely regrets pushing William so far in season one.
However, his role going forward is of interest to us.
Logan's family owns Delos Incorporated, the conglomerate that will eventually purchase Westworld under William's leadership. But how did young Willy knock Logan off the totem pole carved by his own family? What timeline do the glimpses of William with Dolores in the season two trailer take place in?
We have several questions revolving around this slick-haired pretty boy.
The corporate political jockeying and Logan's instrumental role in William's elongated descent into the Man in Black could be major elements in the episodes to come.
8. Charlotte
Between her franchise work in the Marvel Cinematic Universe and Creed series, as well as her delightfully off-kilter choices with Annihilation and Sorry to Bother You, Tessa Thompson is a full-blown rising star. Seeing more of her is only a good thing.
But beyond our love for Thompson, her determined corporate character Charlotte could potentially play a big role in season two.
When last we saw her, she was devising a plan to smuggle Peter Abernathy, Dolores' host father, out of Westworld with 30 years of valuable data stored inside of his programming. Such a move could bring down the foundation of Westworld and lay the groundwork for some major upheaval beyond the robot uprising.
7. Teddy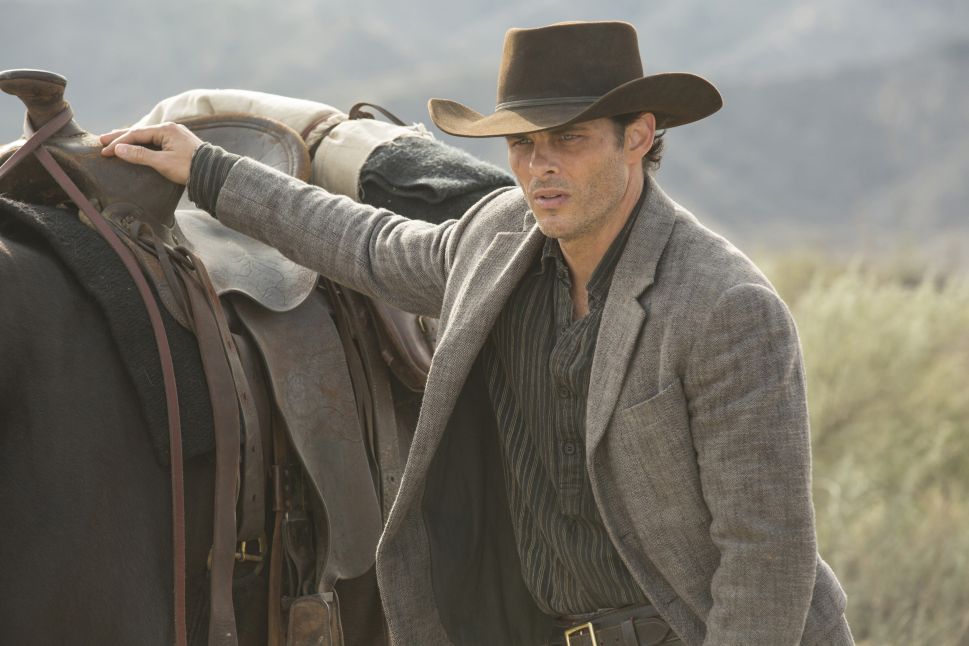 Oh, sweet, smoldering Teddy whose greatest skill is dying. You are truly too good for this world.
James Marsden deserves credit for subverting the expectations of the heroic cowboy with his empathetic take on Teddy, who reluctantly joined Dolores' killing spree in the season one finale.
But as the moral compass of the show, how long will he go along with her violent revolution? In the trailer, he remarks that they've "ridden for 10 miles" and seen nothing but blood. "Is this really what you want?" he asks her.
Remember, Teddy has been programmed to loathe the violently destructive Wyatt, a role Dolores has now assumed. Something tells us trouble could be brewing in paradise (if that paradise was a nightmarish torture loop of systematic slavery, that is).
6. Ford
We know Ford is dead, but is he really gone?
Look, we get it. The guy was shot in the head at point-blank range.
But did that kill the real him?
We know he ultimately wanted the hosts to achieve consciousness and break free. But who's to say he didn't become a host himself?
You're right. He's probably dead.
…
Or is he?
5. Bernard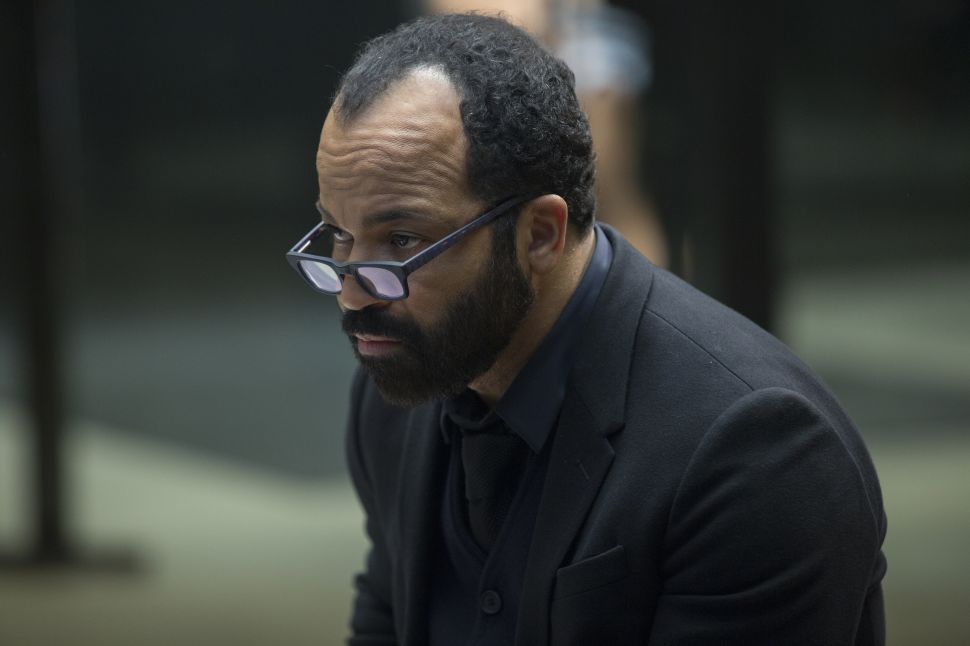 Has Jeffrey Wright ever turned in a bad performance? (Checks IMDb). Nope, Jeffrey Wright has never turned in a bad performance.
His turn as Bernard is particularly heartbreaking as the kind-hearted programmer discovers his life as a human is a lie and is forced to do terrible things under the control of Ford. Even for those viewers who correctly guessed his true nature, the reveal was still devastating as Wright has developed so much pathos around Bernard.
The last we saw of the character, he was watching Dolores' massacre play out, fully aware of who and what he is and grappling with the choice of whether or not to succeed Ford and help usher more hosts to sentience (the mass murder going on around him is not a ringing endorsement for this).
The season two trailer makes sure to shroud his allegiance in mystery, making his upcoming arc all the more interesting.
4. The Man in Black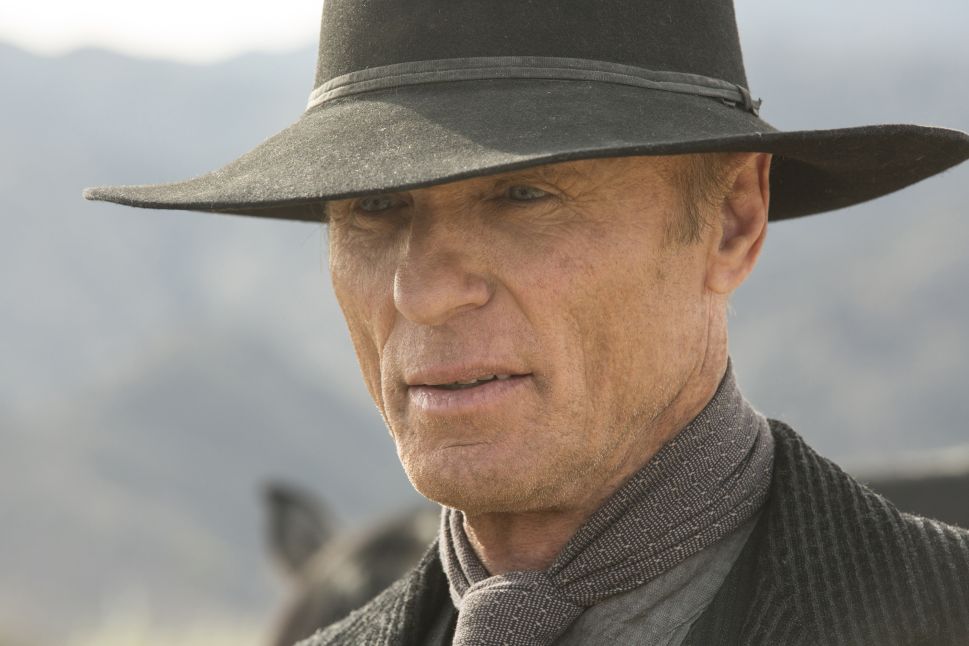 Man, Old William is a real dick.
The Man in Black spent the entirety of season one doling out brutal punishments to hosts, while offering up vague and cryptic summations of humanity and the nature of Westworld.
All of this bloody murder because the girl he liked forgot about him? Whatever happened to the good old days when you'd eat a gallon of ice cream and wear sweatpants for a week after a breakup? Ugh, millennials.
Anyway, the Man in Black's primary goal was to find a challenge in Westworld with real stakes and meaning to cover the pain of loss he feels over Dolores and his disillusionment with the real world.
Consider that challenge found: He ends season one with a broken arm and a bullet wound as a horde of pissed off hosts descend upon the humans with revenge hot on their minds.
In the recent trailer, he declares that he wants to burn it all down, but what exactly is he referring to? His company, Delos, the six parks of Westworld or the human/android races?
Whatever it is, there's sure to be fireworks.
3. William
The Man in Black may be at the center of the prime timeline, but it is William who is the more interesting character of the two.
When last we saw the former soft-spoken White Hat, he had been devastated to find that Dolores had forgotten about him after his bloody search throughout Westworld to find her again. This sets him on the dark and violent path to become the Man in Black 30 years later.
But did his first trip to Westworld lead him to become the calcified killer we now know, or did it unleash what was simmering under the surface all along?
Revisiting William's development will be one of the highlights of season two.
2. Dolores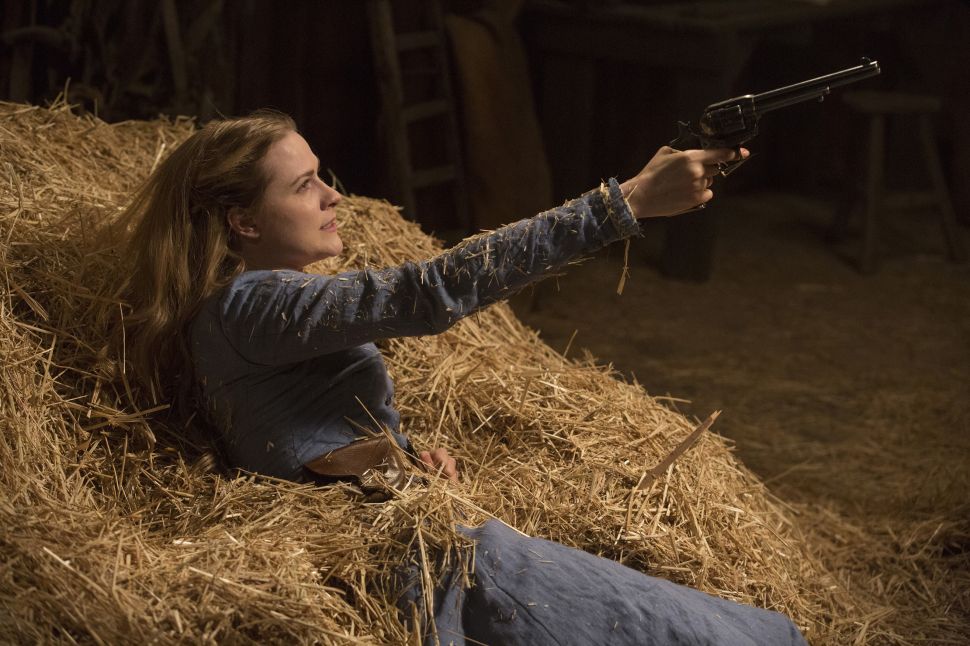 Oh, Dolores. Our sweet and innocent Dolores. Our good-hearted and—OH MY GOD SHE IS KILLING EVERYONE.
Dolores is the main character of Westworld who exemplifies the major themes of morality, the nature of humanity and artificial intelligence, and the fight for the right to live. Evan Rachel Wood delivers a towering performance in the lead role and is a protagonist worthy of our Sunday night attention.
But so many questions remain for Dolores.
Is the slaughter of park guests really what Arnold had in mind for his life creations? Is Dolores a liberating freedom fighter or a mass murderer? How far will her robot revolution spread?
It's fair to wonder if Game of Thrones' "Battle of the Bastards" is about to be upstaged by the Battle of the Bots. What Dolores does once she has secured some agency for herself and fellow hosts will reveal a lot about her developing soul.
Freedome does not come without a cost.
1. Maeve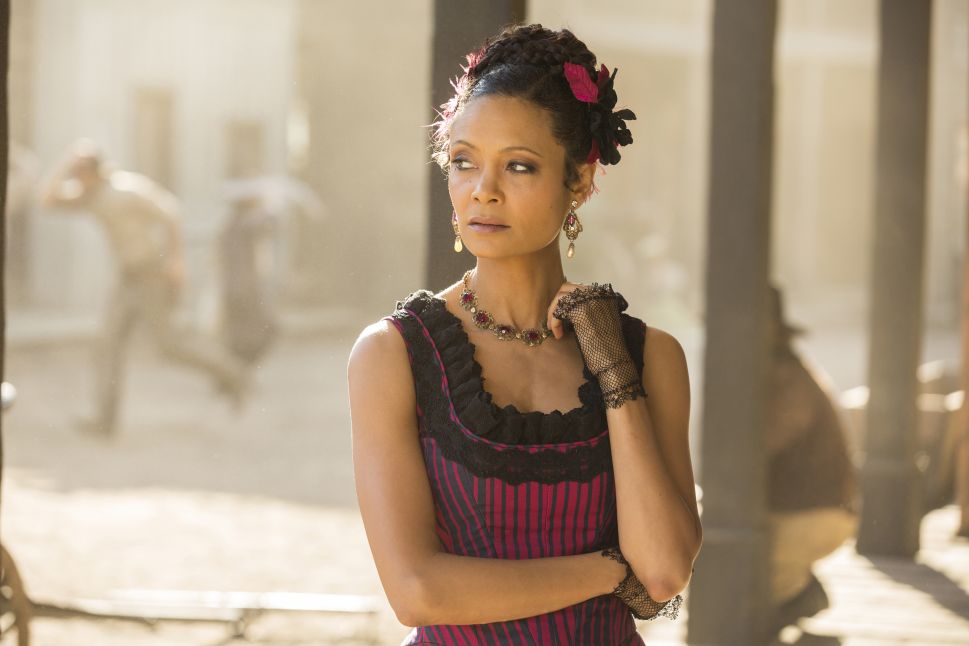 Dolores may be Westworld's main character, but Maeve is the show's best character.
Her arc in season one was a sight to behold as she facilitated between tortured park asset and fully-conscious individual. Watching her and her team lay waste to Westworld's control room was bloody poetry as she showed off both a merciful and a steely unforgiving side.
But how much of Maeve's machinations were pre-programmed by Ford and how much, if any, were her own decisions?
As we learned from Bernard, Maeve's escape attempt was a clever distraction cooked up to make way for Dolores' massacre. But her decisions to abandon the train out of Westworld and head back in to find her "daughter" suggests that Maeve is fully awake and in control now.
Her looming confrontation with Dolores will help set the stage for exactly what kind of robot revolution we have in store as the two leaders adhere to differing tactics.