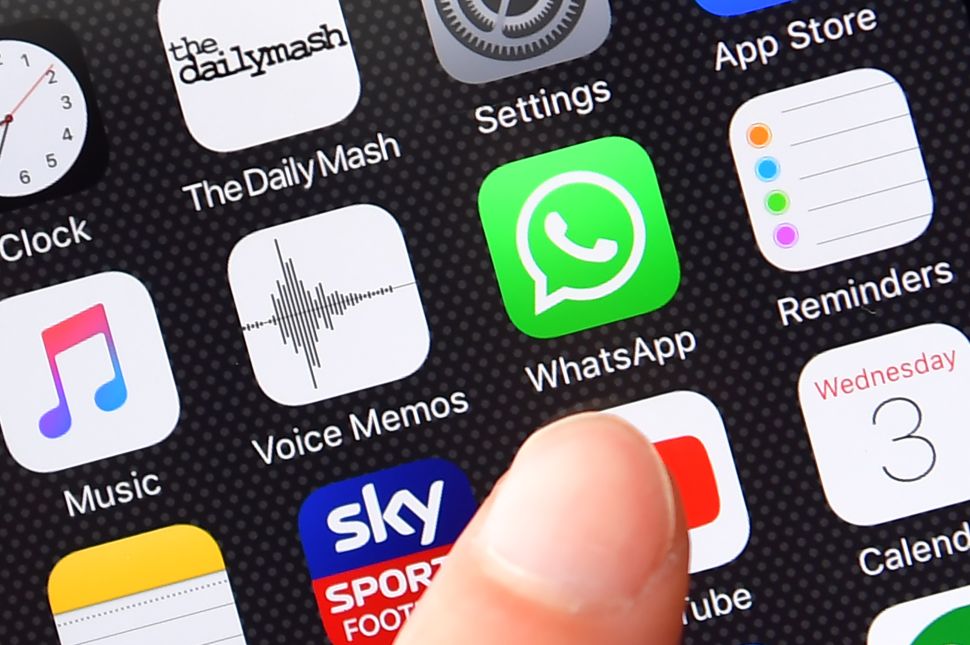 You gotta hand it to the Welsh police—they were able to solve an entire drug case with a photo of just three fingers.
Authorities in Wales arrested a group of drug dealers in August for selling the Gorilla Glue strain of marijuana. During their investigation, they intercepted WhatsApp messages from one of the dealers which identified other potential suspects and drug sales.
It's nearly impossible to collect WhatsApp messages remotely because the service is end-to-end encrypted (unlike its parent company Facebook). But in this case, authorities were able to access the suspect's entire WhatsApp conversation history directly from his phone.
One message featured a photograph of a hand holding several ecstasy tablets. There were also texts asking customers, "What do you want to buy?"
This was the first evidence police had that the dealers were selling harder drugs. There was just one problem: they couldn't figure out whose hand was in the photo.
Investigators first scanned the image for any potential identifiers, such as a piece of mail. But they couldn't find any.
So instead, the department's Scientific Support Unit enhanced the photo and made digital fingerprints based on the digits shown in the picture.
Lo and behold, the prints matched those of Elliot Morris, a suspect in the police database.
Aside from linking him to the ecstasy ring, police also discovered that Morris owned $28,000 in Bitcoin as part of the profits from his illegal drug sales.
Morris was found last month in a rural log cabin. And this week, he and his parents were sentenced to eight and a half years in prison over the drug scheme.
Indeed, the department was able to get 11 convictions and close down two cannabis factories thanks to that one fingerprint. The officers plan to continue using this technology and hope other departments follow.
"We want to be in a position where there is a burglary at 8:30 p.m., we can scan evidence and by 8:45 p.m. be waiting at the offender's front door and arrest them arriving home with the swag," Dave Thomas, the department's forensic operations manager, told the BBC. "It's the future."