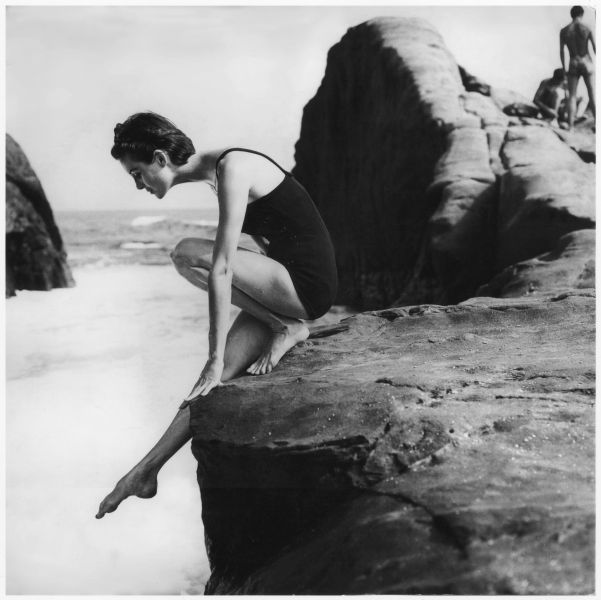 Last year, after I published a memoir called The Men in My Life, I began making notes for a sequel. While the book was about the men I'd loved, I hadn't told the whole story. I hadn't mentioned my third husband, Tom.
In retrospect, I left him out because I loved him more passionately than I'd ever loved any man; but he also drove me up the walls. Confronting my delusions about Tom—figuring out what really happened between us—I knew would take some doing.
I didn't know how to write about him, and I was suffering not from a dearth of material, but from too much of it and the daunting task of sifting through it all. He was the photographer and theatre director Tom Palumbo, and his lifetime of thousands of negatives and notes were packed into boxes now entirely my own. Where to start?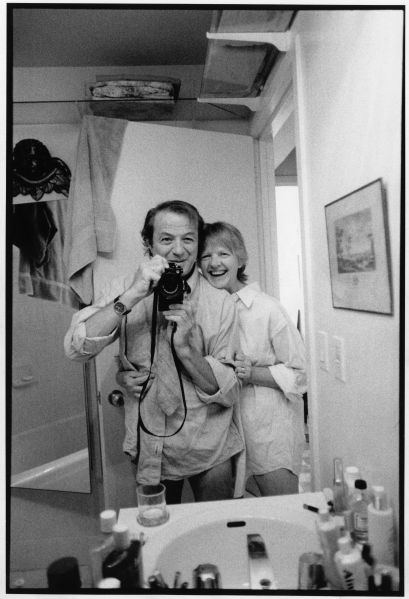 Our lives had been colliding since 1953 when I was a teenage model and he was part of an influential group of photographers (including Richard Avedon) who were revolutionizing fashion in the pages of Harper's Bazaar with their bold new visual concepts.
Tom took test shots of me in his studio on West 54 Street. I fell under his spell. He was absolutely irresistible. He made me feel good. I never forgot how strong his hands were holding his camera; I never forgot how he observed me with his fierce photographer's squint.
By the 1960s, I'd become a Broadway actress. Tom and I met again at the Actors Studio where we were attending workshops. I was energized by his joie de vivre—his curiosity about art and culture and politics.
We had an affair. But the timing was off.  After sex, we'd lie in bed yakking but we weren't really listening to each other; we were too self-involved.
In the end, I went back to a man I eventually married and Tom went back to his wife, who happened to be the legendary model Anne St. Marie.
Our careers shifted; I left theatre for journalism. Tom quit fashion photography and started directing.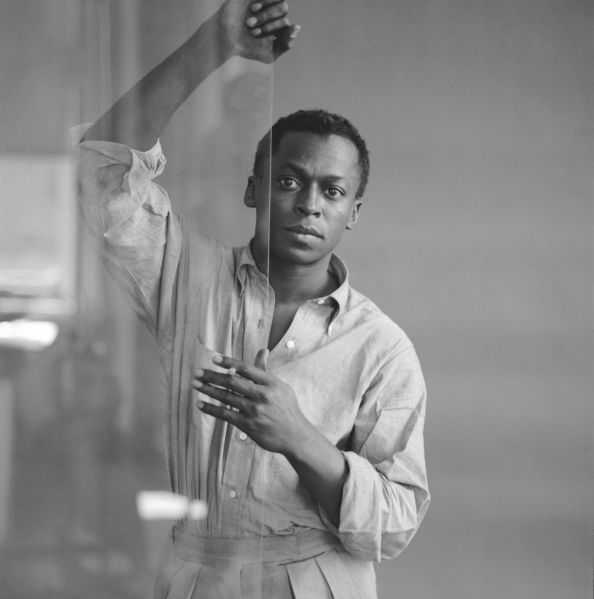 Twenty years went by. In 1986 we found ourselves wandering around the same New Year's Eve party; we were both sunk in deep depression. It turned out Tom's wife was dying of lung cancer—incredibly, so was my husband.
During the next months we buried our mates. In 1988, I moved into Tom's huge, cluttered loft in Hell's Kitchen. It featured stacks of cardboard boxes—close to a hundred of them. They'd been there since l982. "But why? What in God's name are in those boxes?" I wondered.
"My past!" Tom exclaimed dramatically—but he added they were filled with so many ugly memories and dark secrets he couldn't bear to open them. Nor could he throw them away. And he forbade me to touch them.
We fought about the boxes throughout our marriage. Eventually I convinced myself that away from them, we were actually creating a wonderful life together.
For several years, we rented a weekend shack high on a hill overlooking the Hudson River; I wrote my Brando biography in that shack while Tom directed—plays by Joyce Carol Oates in Louisville and elsewhere. Another summer, we ran a little theatre in the Berkshires. A high point for both of us was collaborating on An Evening With Proust at Lincoln Center.
Meanwhile, the boxes remained in the loft gathering dust.
Then in the fall of 1999 while Tom was away directing a show, I opened one box. Out spilled unpaid bills; love letters from Anne; calendars, snapshots of Tom's brother, Tony; snapshots of Tom's three kids. A second box contained yellowing copies of The New York Times.
The third box contained treasures—a gorgeous visual record of Tom's iconic work as a fashion photographer in the 1950s. It had been a hugely productive period for him.
There were advertising campaigns for Saks and Peck & Peck, and Clairol shampoo.  Along with covers for Vogue, Seventeen and Glamour.  There were endless fashion spreads featuring Anne St. Marie in Bazaar. Anne had been his muse; he had taken thousands of pictures of her.
I opened other boxes and found more unforgettable portraits. When Tom came home, he was momentarily angry but I persuaded him to calm down and study the pictures himself.
We spent half the night holding color slides up to the light. What he enjoyed seeing was his process—his evolution, though he'd been so unhappy near the end of his photography career and Anne had been ill. We went through more boxes and Tom told me anecdotes about his glory days in fashion with Diana Vreeland, his editor, and the great art director Alexey Brodovitch, who'd shaped him as an artist and always encouraged him to work in theatre.
We started planning a book but we had to abandon it. Tom was too busy directing. But we did move those cardboard boxes to storage.
Tom fell ill in 2004—he had a slow, painful decline. I nursed him at home. He died of Lewy body disease in 2008.
I couldn't write about him for a long time…but I could deal with his photos. I went to the storage bin and found personal work: portraits of Miles Davis and Jack Kerouac, along with photographs of the young Jane Fonda and Audrey Hepburn and Grace Kelly and Gloria Vanderbilt, and color slides taken in a Paris café when Tom was covering Yves St. Laurent's first collection.
These images, and others that I'd found earlier, provided the basis for Dreamer With A Thousand Thrills: The Rediscovered Photographs Of Tom Palumbo, which Powerhouse released last month.
I did contribute an essay about Tom and our life together for the book. But it felt a bit romanticized. I didn't want to insert too much of myself into this tribute to him.
It's a relief to share a more truthful version here—according to Freud, memory is constantly being revised.
Mary Karr said, "If it's done right, writing memoir is like knocking yourself out with your own fist." If that's the case, with my book, Tom's book and this essay, I've finally accomplished what I set out to do.