This month's Les Voiles Regatta held on St. Barthelemy, the French Caribbean's polished island gem, was, to say the least, special. What made it so, was the one thing no one could stop talking about the entire time; the element that sailors will literally go into raptures about, though for most people, makes for less than ideal vacay weather: gusty, strong wind. Les Voiles had it in spades; it blew for the whole regatta and showed just how crazy the yachting community gets over a good gale.
Strong winds make for strong sailing conditions. What you want is 15-20 knots (roughly 15-20 mph) of consistent wind. Less than that and big boats move too slowly to achieve their design potential; more than that and gear can break. For smaller yachts, heavy winds can be punishing to both boat and crew. Perfect winds mean for hard sailing, breathtaking finishes, winning celebrations and even harder partying. A regatta with light winds will result in canceled race days, and a lot of people with boats sitting around with nothing to do—a fate suffered at the last two Les Voiles.
Happily, that was not the case at this year's 9th edition—as nobody would let you forget. "The wind never let up," enthused Jeremi Jablonski, owner and skipper of Avanti, a Hanse 43. The winds allowed the race committee to set fantastic, long, 30-mile courses around magical outlying islands and rocks—challenging routes, as the seas are built on the open Atlantic Ocean's east-facing legs.
Eduardo Plass, who owns Camiranga, a Soto 65, that sailed up from Brazil to take part in this race for the first time, concurred. "We loved the big rolling seas. They allowed us to surf down the waves and hit our top speeds, fantastic sailing."
A hot entrant, Thirst, a Gunboat 55 catamaran owned by Seamus Hourihan, came down from New England to do some Caribbean racing. "This is the first Les Voiles for Thirst. As the name implies, we have a thirst for adventure, competition and new challenges. Because of the fantastic winds, Les Voiles delivered those."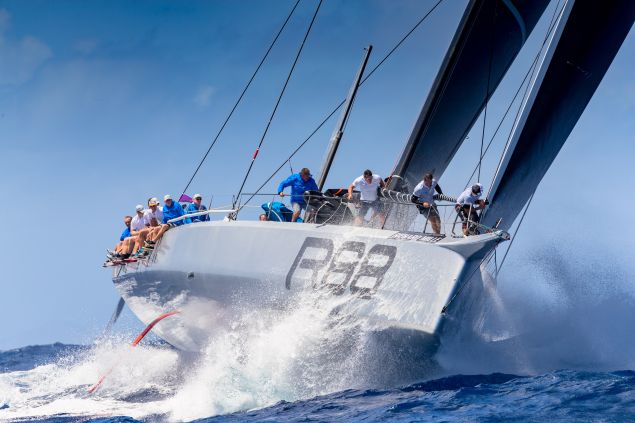 Au Feminin de les Voiles, an all-female team founded seven years ago with the goal of promoting women as racing sailors, almost misssed the race this year. Their founder, Sophie Durand-Olivaud, told Observer, "Our boat was destroyed by Irma. We were loaned another boat for this race. Fortunately, she is so similar to our destroyed boat that there was almost no learning curve. I have been sailing for seventeen years and it is still exciting to race. You count on winds like these."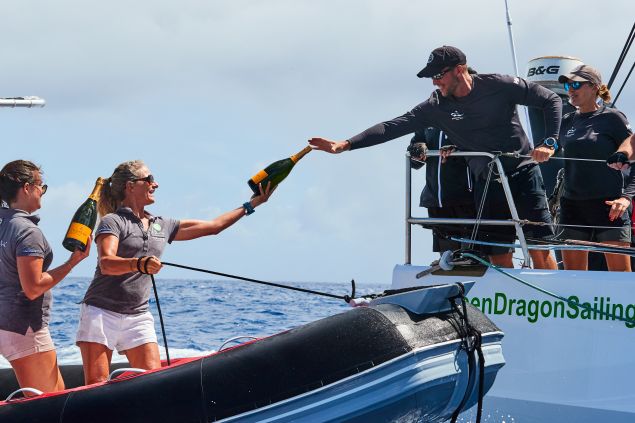 In the aftermath of Irma, it was great to see the yachting community come together in full force to support the St. Barths community. The island's continued efforts to rebuild and recover from the devastating storm was, in part, why Jimmy Buffett lent his face to the cause as race ambassador, also signing his heart out at a surprise concert.
"I sailed into St. Barth's in 1978, fell in love and bought a house," Buffett told Observer. "This island is special to me. I wanted to do something to give back after hurricane Irma. Sailing regattas like these go a long way toward helping the island economically and spiritually." He added, "What more can you say if everyone is enjoying being here?"
Judging by the effusive praise of this year's wind, evidently, they were.