The peaked white tents popping up on Randall's Island can only mean one thing: Frieze week is here. Opening to the public officially on Friday, May 4 (following two days of previews) the New York edition of the London-based contemporary art fair regularly draws upwards of 40,000 visitors each year…despite how much of a schlep it is to get to.
It also brings with it the opening of not only other fairs across the city—including the swanky TEFAF New York Spring, the edgy 1:54 Contemporary African Art Fair and the upstart alt fair Superfine!—but also one of New York City's busiest gallery weeks all year. That means there's plenty of cutting edge art to see without ever needing to ferry the Hudson River.
But where to start? Observer is here to help with five of the best shows and events kicking off just in time for the Frieze-inspired frenzy.
"An Eccentric View" at Mignoni Art

May 1 – June 19
Although new to the Upper East Side art scene, Mignoni Gallery is entering the ring swinging with this group show of nine female heavy hitters. The gallery's third exhibition Includes works by the likes of Eva Hesse, Yayoi Kusama, Agnes Martin, Tauba Auerbach, Tara Donovan and Marsha Cottrell, and attempts to sketch a trajectory of women artists working through key concerns in the long male-dominated field of minimalism from mid-century to today.
"Moon Dancers: Yup'ik Masks and the Surrealists" at Di Donna Galleries

April 27 – June 29
Fleeing fascist oppression in Europe in the 1930s and '40s, Surrealists like André Breton, Max Ernst, Leonora Carrington and Joan Míro decamped to the U.S. so they could keep making avant-garde art without censorship. Once here, they found an expressive freedom in the artistic and creative traditions of many Native American tribes. The transformational shamanic masks of the indigenous Alaskan Yup'ik people offered these artists new ways of expressing their own interests in mysticism, dreams, and psychically generated creativity. "Moon Dancers" attempts to explore this fascinating but long overlooked creative exchange by pairing 16 rare Yup'ik masks from Southwest Alaska, some of which were owned by the Surrealist artists themselves, with 60 Surrealist masterpieces. The result is a stunning museum-quality show that brings to the fore the influence of Native American artmaking on one of the foremost art movements in recent history.
Camille Henrot at Metro Pictures

May 1 – 25
Although well known for her video and installation work, Henrot's exhibition at Metro Pictures looks at the artist's graceful but grotesque watercolors. The 50-odd works are almost sweetly tender thanks to her fluid lines and soft colors, but Henrot's imagery is graphically sexual and even shockingly violent—delightfully so. She riffs on Manga cartoons and a fairy tale-esque mash-up of human and animal figures to play with philosophical power structures and the tension between nature and nurture, male and female, domination and subjugation.
Ursula von Rydingsvard at Galerie Lelong & Co.

May 3 – June 23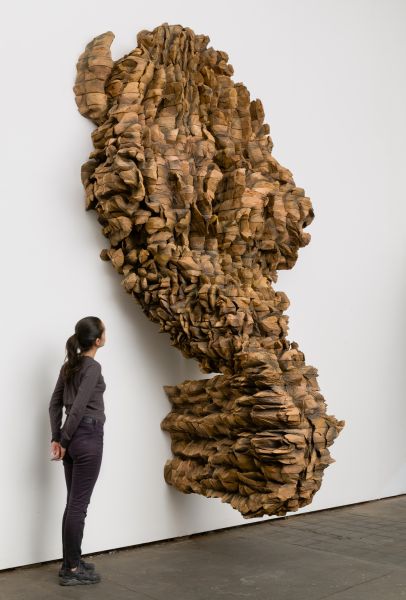 If you've ever been to Storm King, you're already familiar with Ursula von Rydingsvard—her honeycomb-esque cedar wood behemoth, Luba, is one of the sculpture park's most recognizable works. Often using wood, bronze, graphite to create rough, expressive figures that seemingly defy physics, the artist is a legend in the realm of large-scale public sculpture. Although her career spans 40 years, she's especially having a moment right now as she presents her new experimental works in bronze, cedar, leather, resin and paper at Galerie Lelong this May, hot on the heels of major concurrent installations opening at the Philadelphia Museum of Art and Fabric Workshop and Museum in late April.
"TRANS-Ville Act V" at Catinca Tabacaru Gallery

Saturday, May 5, 8 – 10 p.m.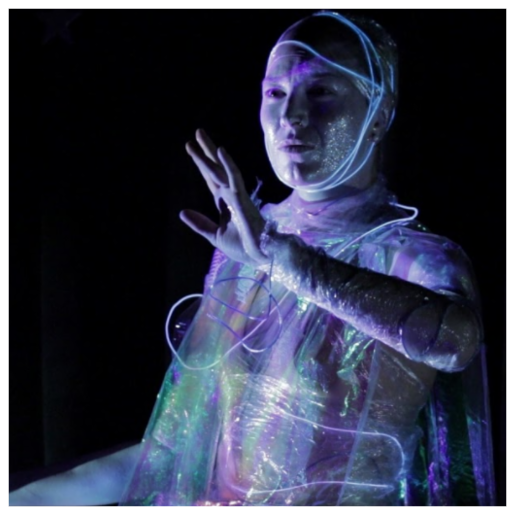 The last in this five-part Vaudeville-inspired performance series curated by artist Coco Dolle features a collection of short vignettes acted out in Catinca Tabacaru's gallery window. Using the prefix "trans" as an initial talking point, the series has previously featured spoken word, conceptual dance and queer manifestos that express cultural, political and gender transgressions and transformations being witnessed in contemporary society. The finale will feature performances by Arantxa Araujo, a Mexican multidisciplinary artist with a background in neuroscience; the young but powerful voice in trans and queer advocacy, Ivoire Foreman; Nigerian-born visual and performance artist Oroma Elewa; healer and activist Taja Lindley; and experimental "Art Pop" musician Terry Lovette.