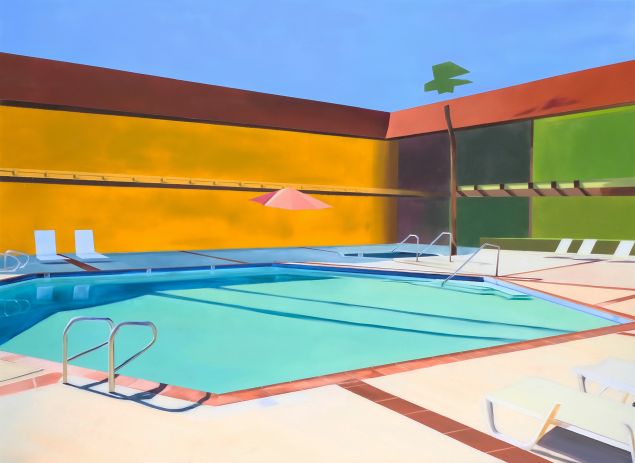 Memorial Day weekend is upon us and if you're in New York, that can only mean one thing—it's time to hightail it out of the city. Many will migrate to the Hamptons, where the allure of sand and surf promises to set the right tone for the summer season. But if beach bumming it isn't your thing or you're looking for a way to ante up your cultural caché while away, we've got five can't-miss art shows to catch after you've caught the Jitney this summer.
Koichiro Kurita at Ille Arts

May 19 – June 18
Get a blast from the past at Ille Arts where Japanese photographer Koichiro Kurita is presenting a new series of his signature sepia-toned images. Kurita's process has always been retro—he uses a platinum printing technique, one of the earliest photographic processes first pioneered in the 1830s that produces deeply toned, shimmering matte images. But the artist is doubling down on his historical references for this show, his third with the Amagansett gallery. Inspired by the proto-environmentalist transcendentalist poet Henry David Thoreau and Henry Fox Talbot, a British scientist who pioneered the salted paper and calotype photo printing process that was a precursor to mass photography, Kurita captures ethereal scenes of present-day New England nature that look like they could have been taken by Thoreau himself.
Ryan Steadman at Halsey McKay

May 19 – June 24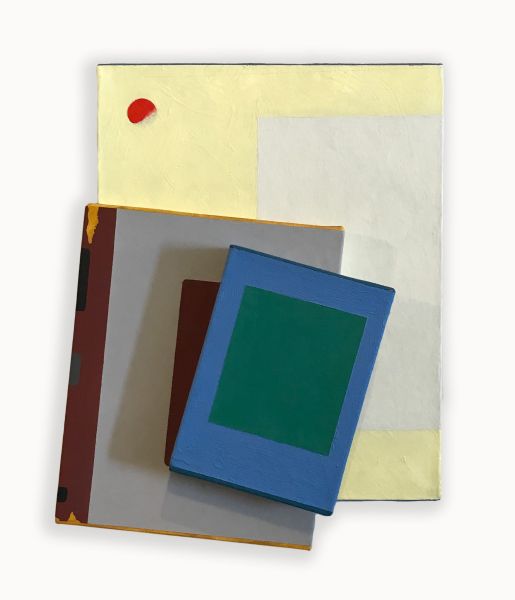 Despite their often small size, Steadman's canvases have a big presence thanks to the artist's adept use of bright color and bold shapes. For his first solo show at East Hampton's Halsey McKay gallery, the artist is debuting a new series of work based on books, referencing the eye-popping mid-century graphic designs of illustrators like Saul Bass and Paul Bacon (the latter best known for his now-iconic blue and red Catch 22 cover). But Steadman goes one step further in his paintings. By making his tomes abstract and unreadable, they become small homages to the written word in a world now saturated by crisply digital images.
This group exhibition at East Hampton's Eric Firestone gallery explores the long-overlooked artists of the 1960s and '70s whose works didn't jive with the dominant forms of art making at the time. Ranging from Sylvia Stone's bombastically colorful three-dimensional cut-up canvases to Martha Edelheit's collages that extend past the picture frame, from Miriam Schapiro's textural and trippy paintings to Jorge Fick's Zen Buddhism-inspired compositions, the show probes how artists of that era were blending painting and sculpture and pushing the definition of what it meant to experience a work of art.
"Pastime/ Time Passed" at Roman Fine Art

May 26 – July 1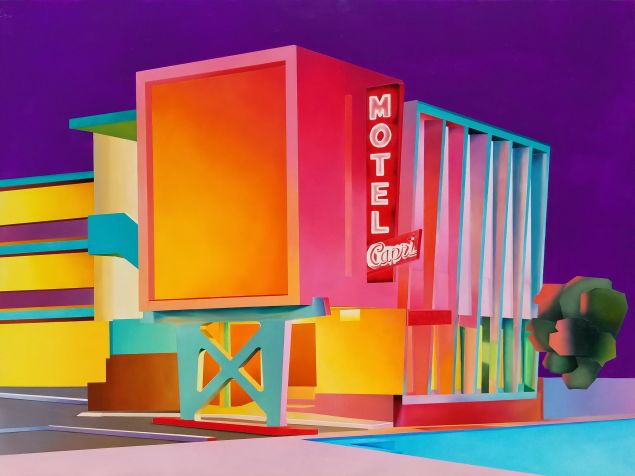 Speaking of the 1960s, this two-woman show at Roman Fine Art in East Hampton looks at how contemporary society has glamorized America at mid-century with some slicked-over imagery and a healthy dose of nostalgia to create an imagined past that feels familiar but ultimately false. Ciara Rafferty's highly stylized paintings of retro motels and old-school swimming pools are reminiscent of David Hockney, but her use of lush neon colors make scenes so quotidian they seem almost otherworldly and a little jarring. Lizzie Gill throws viewers with her hyperreal renderings of courtship scenes drawn from the 1950s and '60s that have been fractured and repeated as if they're being seen through a shattered mirror.
Laurie Anderson at Guild Hall

June 2 – July 22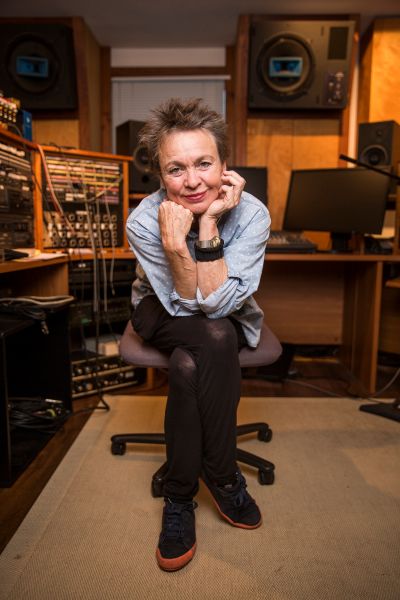 Charting the vast and varied artistic processes of avant-garde performance and multimedia artist Laurie Anderson, this exhibition is split into three distinct sections—performance, drawings and virtual reality—to illuminate the artist's unique ability to tell stories across multiple platforms. While the series of poignant and achingly personal drawings dedicated to her deceased dog are no less than amazing (animal portraiture is always a crowd pleaser), the artist's real stunner in this show is her VR experience Chalkroom in which the viewer experiences the sensation of flying through a structure entirely made of her words, drawings and stories that continually disintegrate into dust a reform.