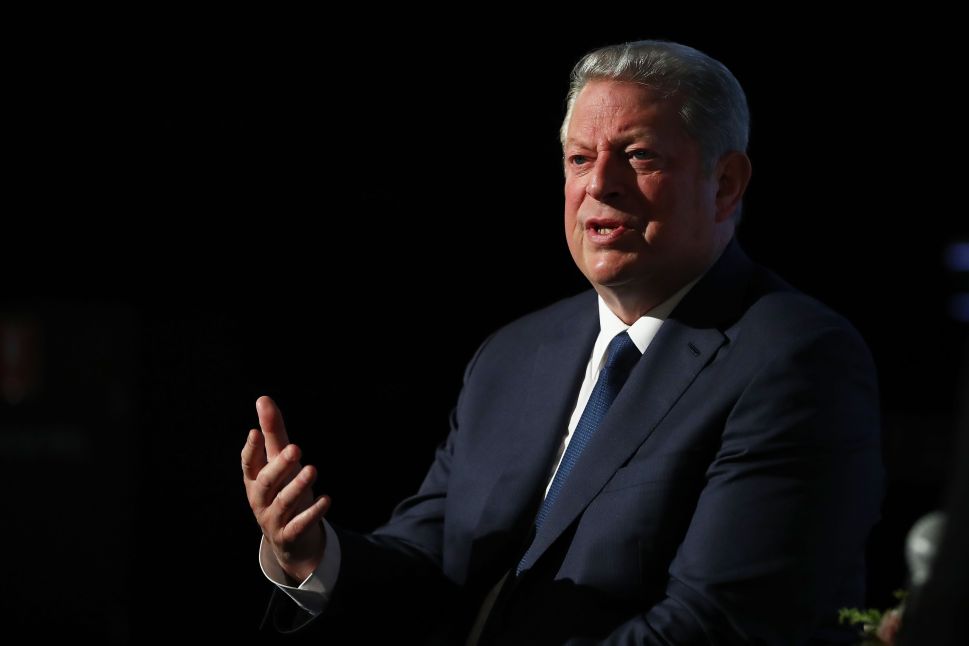 Environmental advocate and former Vice President Al Gore dropped some convenient truths about the fight against climate change during an address at the Collision tech conference in New Orleans Tuesday night.
Gore offered some sobering statistics about the climate crisis, but he also discussed the "sustainability revolution" and the ways in which tech leaders in the audience could be part of the solution.
The discussion focused on three main questions:
Must we change?
Can we change?
Will we change?
Gore answered the first question with two simple words: "Hell yes."
"Climate change is getting worse and extremely threatening," he said. "It's insane, nobody really expected we would get to this point."
There are some scary, unavoidable facts about climate change. Humans spew 110 million tons of man-made pollution into the sky each day, which is equivalent to dropping 400,000 Hiroshima bombs on the Earth every 24 hours.
"Trapping that much heat in the Earth's ecological system messes a lot of stuff up," Gore said.
It messes a lot of animals up too—half of all species will be in danger of extinction by the end of the century.
Climate change also increases the likelihood of cataclysmic weather events. Gore pointed to Hurricanes Harvey, Irma and Katrina (which of course devastated Collision's host city in 2005), in particular.
He also referenced Hurricane Maria and included a few well-placed jabs at President Donald Trump's neglect of Puerto Rico.
"It is a disgrace the way we have abandoned our fellow Americans," Gore said. "They deserve better, and the decision to ignore them while they're still suffering is environmental racism."
Because of these factors, Gore implored the young minds present at the conference to figure out solutions to these problems before it's too late.
"I'm not here just to give you information or entertain you, I'm here to recruit you," he said. "The world that you will grow into and successfully pursue your careers in will be shaped by the decisions we make about this today."
As such, Gore implored attendees not to get depressed or complacent. He pointed out the many solutions which already exist, such as electric vehicles and solar and wind power.
Indeed, the "sustainability revolution" Gore favors will be based on new digital tools like the internet of things, machine learning and artificial intelligence.
"It has the scale, magnitude and impact of the Industrial Revolution with the speed of the digital revolution," Gore said.
Some tech companies have already started on this path. Google used DeepMind's AI technology to reduce the carbon footprint at its server farms.
Because of innovations like this, Gore believes the climate change problem can be solved—but it will take changes in policy around the world. For example, G20 nations still spend four times more on fossil fuels than on renewable energy.
Here in America, the most important thing to do is register to vote–and then actually go to the polls.
"Pay attention to what these elected officials are doing and let them know if you disagree with it," Gore said.
Of course, the current occupant of the White House is making things more difficult—especially since he pulled the United States out of the Paris Agreement.
Gore pointed out, however, that because of the rules of the agreement, Trump's decision does not take effect until the day after the 2020 election.
"If there is a new president, they give the order and within 30 days, the U.S. is right back in," he said.
Gore even folded his hands in a moment of silent prayer for a new leader. Most of the audience chuckled, but the vice president didn't join them.
"There's no rule against prayer at Collision," he said.