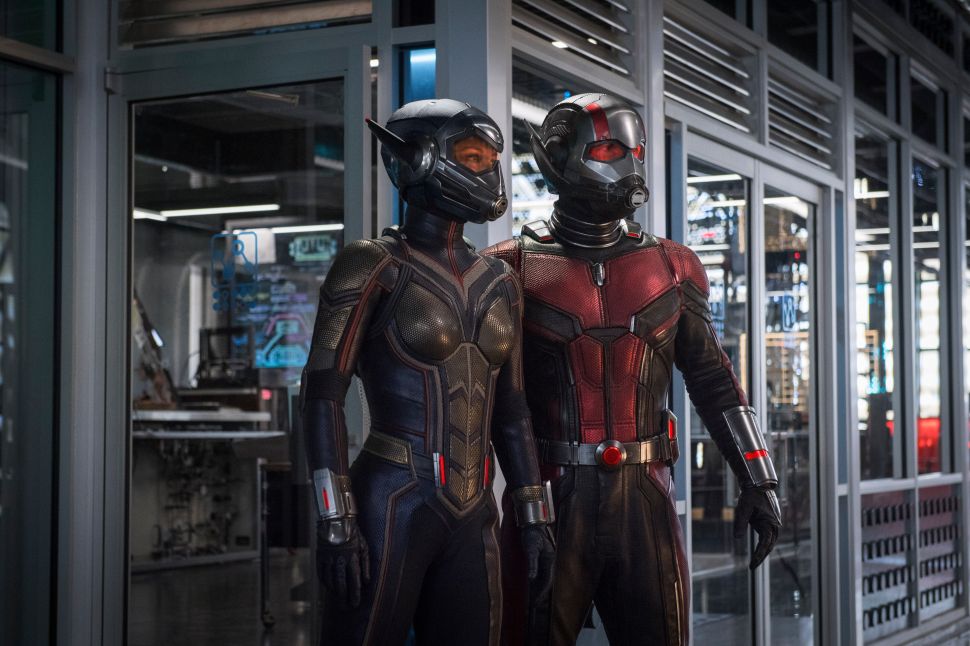 As of this writing, Marvel's Avengers: Infinity War has earned nearly $548 million domestically and $1.6 billion worldwide, making it the top-grossing superhero film of all time and the biggest-earner in the Marvel Cinematic Universe. The last time the MCU had a hit like this on their hands was, well, a few months ago with Black Panther, which earned $1.3 billion worldwide.
So will Infinity War help this summer's Ant-Man and the Wasp break out?
We've seen the rising tide of these superhero crossovers lift all ships before. Back in 2012, The Avengers scored big with critics and audiences and made a killing at the box office. Every subsequent MCU release since then has outgrossed its direct predecessor and beat its opening weekend take.
The follow up to 2015's Ant-Man will turn back the clock to right after the events of Captain America: Civil War, so don't expect any answers or tie-ins to Thanos' destruction in Infinity War. Despite that, Ant-Man was pretty well-received and Marvel intrigue is high at the moment. Throw in the added value of Evangeline Lilly getting promoted to superhero status, and there are a lot of things working in this movie's favor.
Social media buzz has been pretty solid through the film's promotional campaign, though the always likable Paul Rudd doesn't have the same international star power as some of the MCU's other headliners. But no matter, the Avengers' bump looks to be in full effect.
Ant-Man and The Wasp is currently tracking for an $80 million-plus opening weekend, which is a big increase on the original's $57 million but still not on par with some of the MCU's recent films. But assuming the sequel plays similarly to the original in terms of domestic performance (Ant-Man posted a solid 3.1x multiplier), it could be looking at over/under $250 million in North America when all is said and done. If the movie posts similar domestic/foreign splits as the origin story, it could take in an additional over/under $464 million overseas for a worldwide total of $714 million.
That seems like wishful thinking in an everything-breaks-right scenario. Remember, this summer movie season is packed with mega-franchise blockbusters left and right, meaning Ant-Man and the Wasp is going to be facing some serious competition. But $600 million worldwide seems more than doable for the little sequel that could.
Ant-Man and the Wasp hits theaters on July 6.