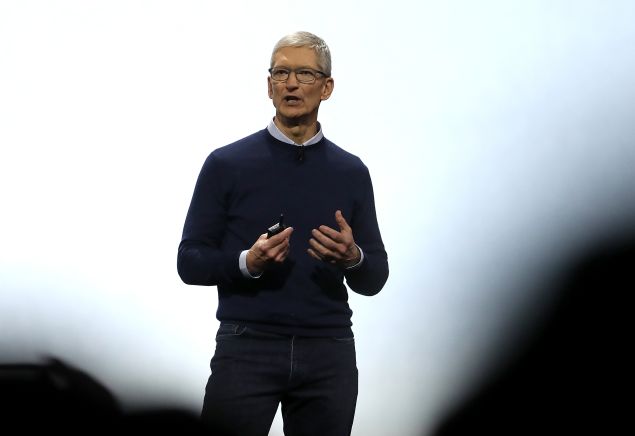 Hey, Siri! What's Apple's biggest product failure of the Tim Cook era?
Oh, wait. It's you.
Apple's recent hiring of John Giannandrea, the former head of artificial intelligence at Google, is more than the usual Silicon Valley game of musical chairs. His task is to break a cycle of decline that has seen Apple's pioneering voice assistant fall behind competitors from Amazon and Google.
Unless checked, Siri's decline threatens long-term prospects for the iPhone, Apple Watch and other devices that generate the company's enormous profits. As any user can attest, it is easily the worst thing about Apple's newest gadget, the HomePod smart speaker, which has stumbled since its January launch.
Siri's history is freighted with symbolism. The last major innovation overseen by Steve Jobs, it launched with the iPhone 4s in October 2011—one day before Jobs' death—and was instantly (and rightly) hailed as the interface of the future. Its intelligence, natural-language voice recognition and speech capabilities placed it miles ahead of competitors.
But its story since then is a case study in how to fritter away a first-mover advantage. The Information, a tech website, recently documented Siri's seven-year history of internal power struggles, revolving-door leadership, and fundamentally unresolved questions about how it should work.
Meanwhile, Amazon released its Echo smart speaker, powered by its own intelligent assistant Alexa, which soon grew from oddity to ubiquity. Google's Assistant quickly followed.
Today, Siri's problems are manifold. At its core, it is simply less intelligent than its AI competitors: It lacks many of the capabilities for controlling third-party applications and services that have made Alexa such a hit, and way too many queries for information result in suggestions for a web search—so why not save yourself the trouble and go directly to the Google Assistant?
Then there's the wildly fragmented user experience. Take for example the different responses you get to the simple command, "Hey, Siri, order me an Uber."
On an iPhone, Siri can answer you and execute the command. On the Apple TV, you get no voice response, only a text message that says, "Sorry, I can't help you with that here." On the HomePod, you get a similar shoulder-shrug, though spoken. Siri on the Apple Watch and Siri on CarPlay may as well be two different products.
Apple has recovered from major product stumbles before. Jobs went legendarily ballistic after the launch of MobileMe, the forerunner of today's iCloud, assembling the team responsible for it, telling them that "you should hate each other for having let each other down," and replacing the group's leader on the spot.
Tim Cook, a less volatile personality, reacted more in sorrow than anger to the flawed launch of Apple Maps, publicly apologizing and embarking on a crash effort, ultimately successful, to fix its most glaring flaws.
The common thread: In each case, the company recognized its problems early on, owned up to them publicly, and took dramatic action. By contrast, the issues with Siri have been evident for a very long time—and allowed to fester even as competitors sped ahead.
Siri is certainly still fixable. When you're the most valuable company on earth, you've got a lot of resources to throw at problems, even big ones. That seems to be the case with the hiring of Giannandrea. At Google, he was much more than the Google Assistant guy: His role was to infuse artificial intelligence throughout the company's products, including search, mail and its other market powerhouses.
He seems to have a similarly broad mandate at Apple, where the company said he would head up "machine learning and A.I. strategy," reporting directly to Cook. But however wide-ranging his portfolio may be, there's little doubt fixing Siri will be at the top of his list.
He has his work cut out for him.
Rich Jaroslovsky is vice president of SmartNews Inc.