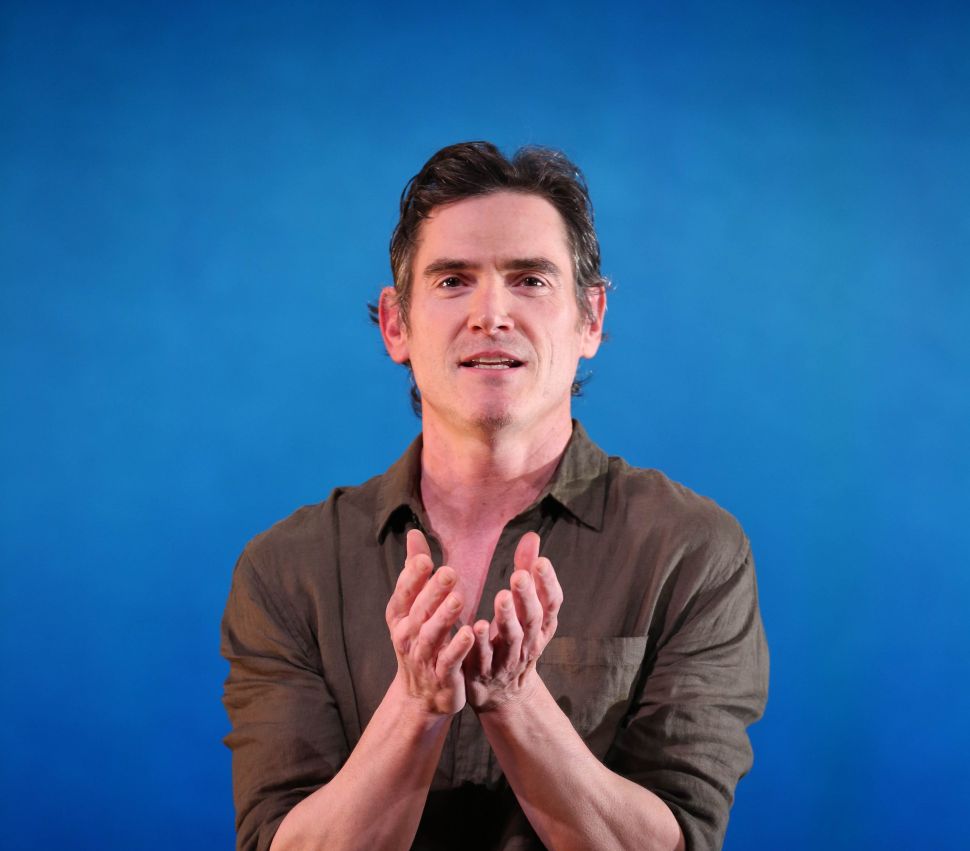 Audible is getting even deeper into the theater producing business.
Amazon's audiobook arm announced today that it's partnering with the Off-Broadway Minetta Lane Theatre. The 391-seat venue will serve as Audible's creative home for live productions in New York.
The new official partnership follows a trial run earlier this year, in which Audible bankrolled a production of the one-man show Harry Clarke starring Billy Crudup at the Minetta Lane.
Now the collaboration will continue with the one-woman show Girls & Boys starring Carey Mulligan and The Path to Pride, an evening of stories about the LGBT experience hosted by Lance Bass and Nikki Levy.
Aside from producing these plays, Audible will also record them as downloadable podcasts. Harry Clarke is already available to purchase, and the other titles can be pre-ordered.
"Since its earliest days, Audible has been committed to supporting professional actors in their craft and sharing their powerful performances with our listeners," Audible founder and CEO Don Katz said in a statement. "We are thrilled to be producing live shows at the Minetta Lane Theatre and offering yet another way for people to experience the entertaining, voice-driven productions that define the Audible aesthetic."
The fall and winter lineups at the Minetta Lane will be revealed in the coming months. Audible will also be announcing live performances in other cities in the near future.
Audible is obviously best known as an audiobook download service—in 2017, listeners around the world downloaded over two billion hours of content through the online store.
But lately it's been dipping its toes into the performing arts. Last year, Audible commissioned 15 one- and two-character plays as part of a $5 million fund to support emerging playwrights.
Audible's process with these works mirrors its approach to publishing traditional books.
The company now pays for the lion's share of rights to highly anticipated books so it can license the audio versions in its in-house studio. Audible, which accounts for 41 percent of the U.S. audiobook market, then sells off print and e-book rights.
Audible is also taking a lesson from its parent company by moving its online operations into a physical space.
Amazon has opened 13 brick and mortar bookstores which showcase some of the most popular titles on the site. Customers can also purchase Kindle e-readers.
But these pop-ups haven't always been well-received—one reviewer called them "evil" and "dumb."
Let's hope Audible doesn't follow this route in its productions. The last thing any theatergoer wants is a disembodied voice saying, "customers who enjoyed this show may also like Shakespeare" at the end of a performance.