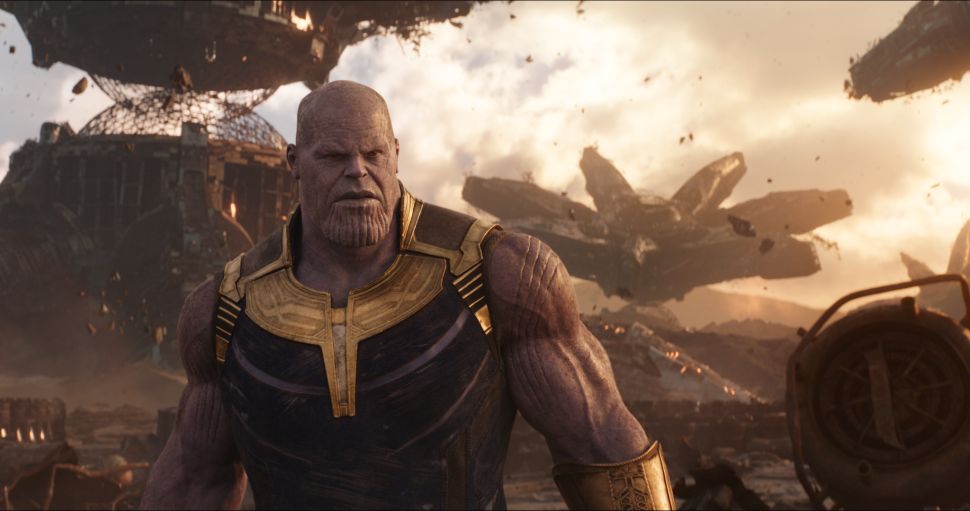 No one knows what is going to happen in Avengers 4 and beyond to the Marvel Cinematic Universe (MCU), as stars like Robert Downey Jr., Chris Evans and Chris Hemsworth shed their final contract commitments.
Just kidding, we totally know what's going to happen in Avengers 4 and in the MCU once the old guard passes the Infinity Gauntlet to these young pups. Well, we know the broad strokes but have little in the way of specifics.
Fortunately, Disney CEO Bob Iger supplied a few small details about the way forward on Tuesday during an earnings call, per THR.
"We meet on a regular basis with our Marvel team, and we've plotted out Marvel movies that will take us well into the next decade," Iger said. "I'm guessing we will try our hand at what I'll call a new franchise beyond Avengers, but that doesn't necessarily mean you won't see more Avengers down the road. We just haven't made any announcements about that."
Presumably, Iger is referring to a new franchise of team-up crossovers, rather than the individual franchises like Iron Man and Captain America that the MCU is built upon. With Disney's acquisition of Fox expected to be approved sometime next year, the MCU will gain control over the Fantastic Four and X-Men characters. With that, the next logical step is an eventual mega-crossover where our heroes do battle with Galactus, a world-eating cosmic entity.
Marvel Studios head Kevin Feige previously teased a sense of "finality" in Infinity War, though we doubt that finality lasts very long. It is Avengers 4 that will be the real capper, with Iger saying it includes a "significant conclusion" to the decade of MCU storytelling thus far.
Most interesting, though, is that it does not necessarily mean the end of the Avengers series.
"Given the popularity of the characters and given the popularity of the franchise, I don't think people should conclude there will never be another Avengers movie," Iger said.
Moving forward, Ant-Man and the Wasp will arrive this summer, and Captain Marvel is set to hit theaters next March. It has been confirmed that Guardians of the Galaxy Vol. 3 and a sequel to Spider-Man: Homecoming will arrive after Avengers 4, and there's no doubt that Black Panther 2 is on the way.
Infinity War has earned north of $1.1 billion worldwide to date, pushing the MCU's total box office take to more than $16 billion.