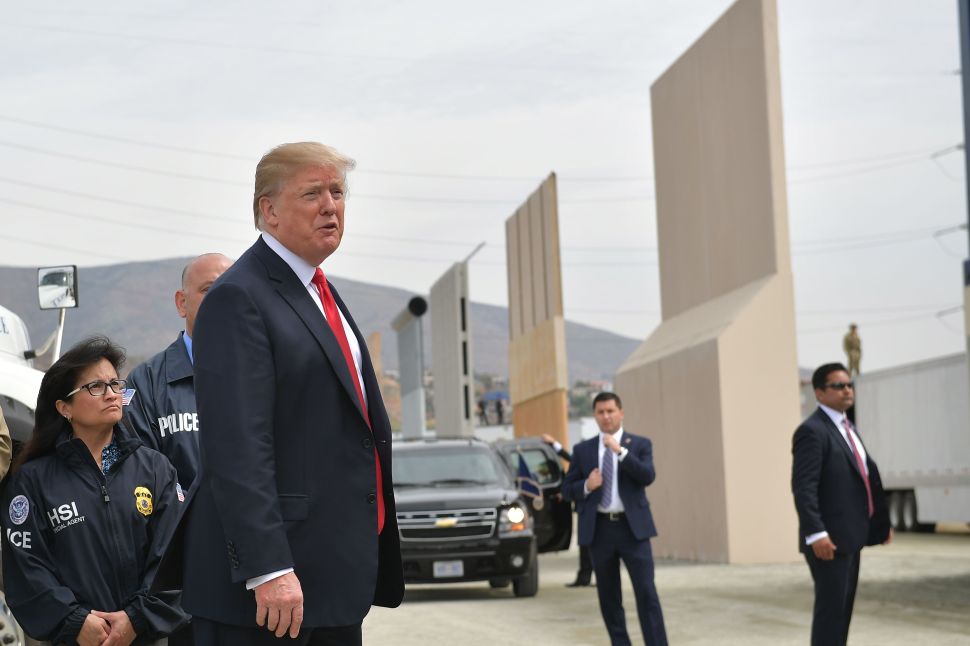 "We're gonna build a wall, and the internet will pay for it!"
Wait, what?
Yes, one Republican representative has decided to bypass President Donald Trump and crowdfund donations for a wall on the U.S.-Mexico border.
Tennessee Congresswoman Diane Black recently introduced the Border Wall Trust Fund Act. This bill would allow the Treasury Department to accept public donations for the construction of a barrier with Mexico.
The bill text states that it would allow the government to accept "a gift of money on the condition that it be used to plan, design, construct or maintain a barrier along the international border between the United States and Mexico."
Citizens could donate to the proposed funds online, and all donations would go into an account earmarked for the border wall. The fund isn't open yet, and it's not clear whether donations would be tax deductible.
Donors would get at least one benefit, however: Their names would be placed on a "commemorative display" near the wall site.
The display would be about a mile long, or whatever length the government deems "practicable." It's not clear how much that display would cost.
Black clarified on Fox News that people can already send money to the federal government for the wall, but there's no guarantee the funds will be spent that way. Her bill changes that.
The proposal to create essentially a government GoFundMe (or perhaps GoBuildMe, in this case) for border security is obviously a big change from Trump's repeated campaign promises that Mexico would pay for the wall.
Black said that while she agreed with Trump's basic idea, she didn't know whether he had put enough pressure on Mexico's government to get the job done.
Even if there is federal funding for a wall in the near future, "why not have multiple sources so we can have the wall done faster?" Black asked.
She also pointed out that the American people donated to complete the construction of the Washington Monument after the Civil War.
The Washington National Monument Society raised private funds for the structure through donations from Rotary Clubs and other groups. There are plaques at the monument site to commemorate those contributions.
The wall would reportedly cost between $21 billion and $70 billion to build. Trump has threatened multiple times to shut down the federal government if he didn't get wall funding.
Taxpayers already contribute about $1.6 billion a month to border security, but that doesn't include funding for a wall.
Black said her constituents had written on social media that they were ready to help with the crowdfunding project.
But her actual social media accounts tell a different story.
Several people commented on Black's video that she should direct her crowdfunding energy toward mass shooting victims and the residents of Flint, Michigan or Puerto Rico.
Others on Facebook said that "Only morons think the wall will happen."
And of course, the cattiest comments were on Twitter.
Looks like Black kickstarted her crowdfunding campaign on the wrong foot.