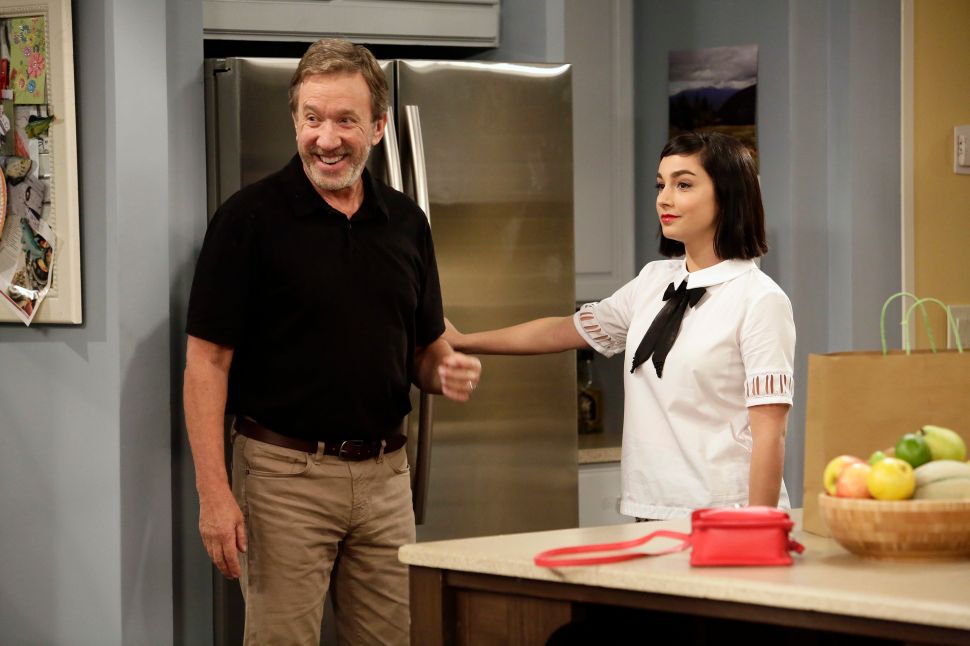 It's Donald Trump's world, we're just paying rent.
Deadline reports that Fox is interested in reviving Tim Allen's Last Man Standing, which was surprisingly canceled by ABC last year after its sixth season despite solid ratings. At the time, fans accused the network of axing the series over Allen's politics, as he is one of Hollywood's most outspoken Trump supporters. The network steadfastly denied this and pointed to its decision not to continue with comedies on Fridays as the reason.
While Allen never mentioned politics as a main factor, he did voice his displeasure with the unexpected cancellation last year. Conservative fans were far more upfront, launching a petition to bring back "a show that appeals to a broad swath of Americans who find very few shows that extol the virtues with which they can identify; namely conservative values."
Deadline's sources stressed to them that a return is not guaranteed as there are several deals still to complete. While Allen has reportedly reached an agreement with 20th Century Fox TV, along with several of the show's producers, series regulars Nancy Travis and Hector Elizondo are currently involved in other multi-cam comedies (Netflix's The Kominsky Method and NBC's Guess Who Died, respectively).
Fox had previously considered swooping in for Last Man Standing after ABC declined to pick it up for a seventh season, but couldn't fit the series into its schedule. Over the summer, there was some chatter about the series landing at CMT, though nothing ever came of it.
But a renewed interest in the show has arisen following the massive success of ABC's Roseanne revival. The new season premiered to an unbelievable 18 million-plus viewers back in late March and is averaging a robust 15 million weekly live viewers so far. Though not exactly Trump-centric, Roseanne does incorporate viewpoints not often seen on television's more left-leaning broadcast lineups.
Last Man Standing sees Allen play the role of Mike Baxter, an outdoor sportings goods store executive in Denver, while following his work and family life as a husband and father of three daughters. Baxter is a conservative Republican in the series.