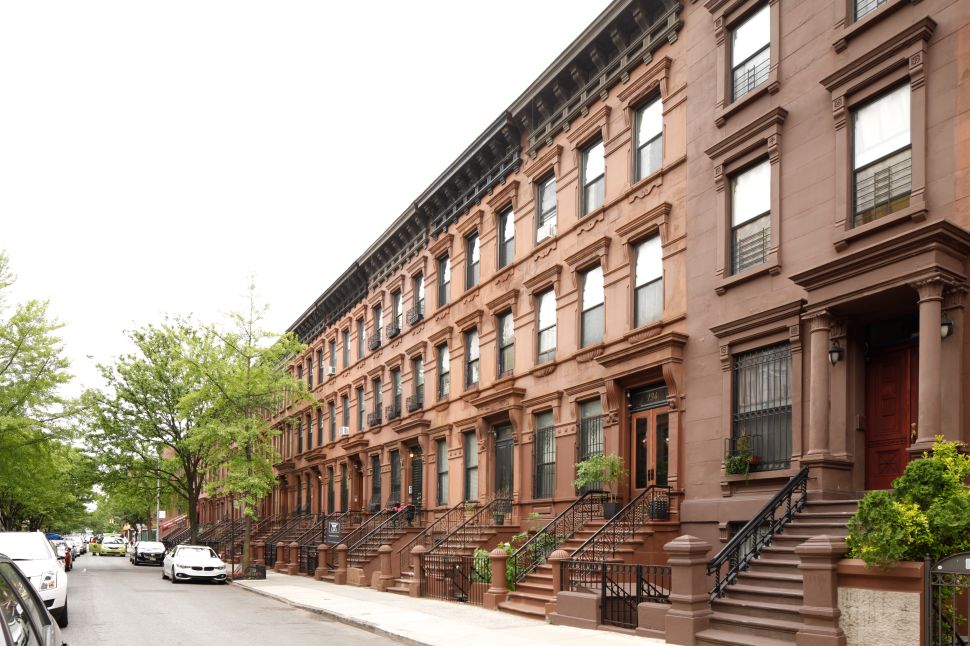 Longtime Central Harlem resident Glen Goldman, 60, who has been playing the drums since he was seven years old, says he practices every Thursday at The New Amsterdam Musical Association (NAMA) in Central Harlem—the oldest African-American musical association in the United States—and enjoys it.
"The atmosphere is dull, only 'cause their lights are not bright," Goldman told Observer, jokingly, then spoke of its impact on him. "It's a pretty decent atmosphere because everybody's friendly. It's like family. We all got a common cause."
He also said the association, founded in 1904 and headquartered at 107 West 130th Street since 1922, has an open mic on Mondays that keeps musicians "in tune and in touch with fellow musicians" and recently held a fundraiser for the victims of Hurricane Maria in Puerto Rico.
He says he's "worried" about the association's future.
"It's been around for a while," Goldman continued. "It could use some assistance, though. It could use more people coming and supporting them and all that because it's kind of hard right now."
Goldman might not have to worry anymore.
On Tuesday, the New York City Landmark Preservation Commission (LPC) announced that it has designated the area the Central Harlem—West 130-132nd Streets Historic District, located on the mid-blocks of West 130th, West 131st and West 132nd streets between Lenox and Seventh Avenues. The district has roughly 164 properties, mainly row houses with a handful of apartment and institutional buildings.
"I feel great," he exclaimed, upon learning of the newly designated historic district. "I feel secured now. I feel like I'll have a rehearsal studio for the rest of my days."
Groups that fought for the designation also see it as a way to protect the neighborhood from gentrification.
Meenakshi Srinivasan, LPC's chairwoman, said she is "thrilled" about the new historic district, pointing to its pivotal role in African-American history.
"This district is a remarkable reminder of the significant role the African-American community of Harlem played in creating political and social change in New York City and the nation," Srinivasan said in a statement. "There is a lot of history tied to these buildings, from the Harlem Renaissance to the civil rights movement."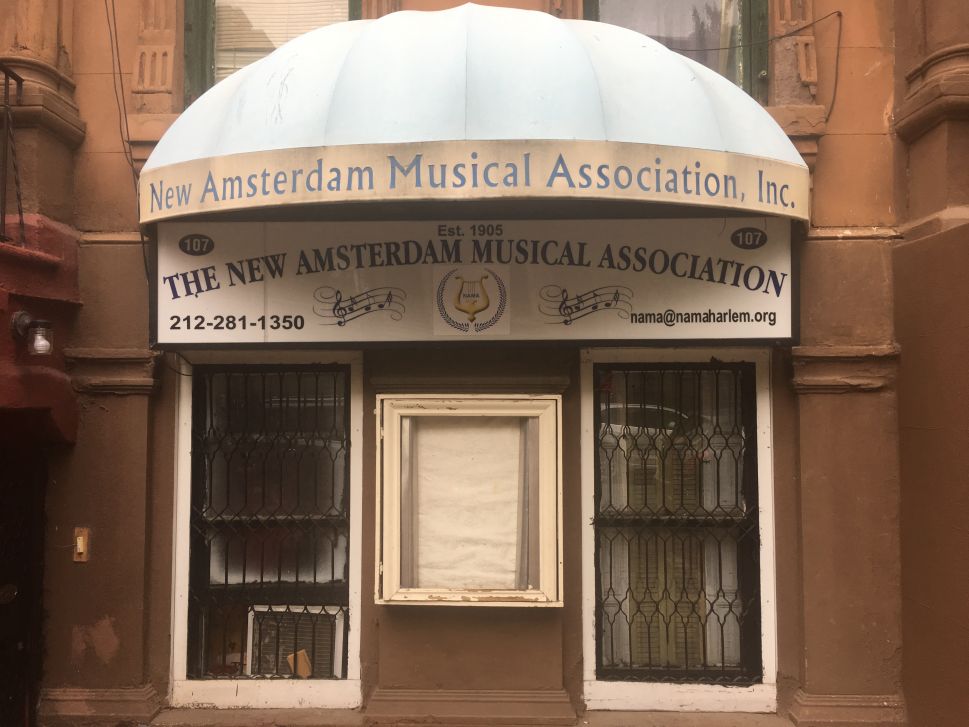 In 1910, African-American people constituted 10 percent of Central Harlem. But by 1930, they made up 70 percent of the neighborhood, in light of the great migration from the South as well as the the large number of African-Americans who came from downtown Manhattan.
The district was constructed during the speculative building boom that brought about Central Harlem's row house neighborhoods in the late 19th century, according to the LPC. It has late 19th century row house architectural styles, which includes rows of neo-Grec buildings as well as Renaissance Revival, Queen Anne and Romanesque Revival-style buildings.
During the Harlem Renaissance, as well as in the 1960s, most of the district's residential buildings were revamped in order to accommodate various cultural, religious, civic and political activities.
In addition to the NAMA headquarters, key buildings in the district include the home of Scott Joplin, an African-American pianist who was named the King of Ragtime; the Friendship Baptist Church, where Dr. Martin Luther King gave a sermon; and the Utopia Neighborhood Club, an African-American women's social club that offer children's health and educational services.
The National Headquarters for the March on Washington for Jobs in Freedom, which played a key role in bringing about the passage of the Civil Rights Act of 1964 and the Voting Rights Act of 1965, is also housed in the district.
The Lafayette Theater, a theater on 132nd Street and 7th Avenue that was in existence from 1912 to 1951, was also in the district but was demolished in 2013.
Goldman said that during his time in Harlem, he has seen it "go through a lot," referring to the crack epidemic and noting that there was no sense of community "unless you were in the drug community."
"When I came in '84, I came in as a super working for the city, and as time went on, I saw Harlem drop low again, and then back in then '90s or so, you couldn't tell that Harlem was a place where all these great people lived like Joplin," he recalled, also referring to efforts to rename Harlem south of 125th Street "SoHa." "You couldn't tell. You were thinking Harlem was a place to be condemned, and it got to me whenever I found out that they wanted to rename Harlem. I'm like, 'Whoa, how are they gonna rename Harlem?'"
He says he's happy to see how far the neighborhood has come.
"It's an inspiration to me to see Harlem actually come up and not be that place that it was when I got here," Goldman continued.
Pedro Beaufort, 48, who has been working as a super in the area since 2012, said that a lot of young African-Americans don't have a "sense of pride or history." He said designating the area will help highlight the neighborhood's history, but that steps have to be taken to inform the community about it.
"In my opinion, it's very good, but if you don't have the word spreading around saying that it is a historic district, the young generation—they don't know, they don't care, they don't wanna know," Beaufort told Observer.
And he said the community itself needs to make more of an effort to preserve its landmarks, culture and history.
"Let's not just wait for the city or the state or the government to do it," Beaufort continued. "We can do it ourselves by helping clean up the sidewalks, washing down the steps, things like that. Make sure there's no graffiti. Let the younger generation know who don't have a sense of pride, 'Don't write on this building because this is a historic landmark.'"
Papa Charm, 57, who has been living in the district for 20 years, told Observer he thinks the new designation is a "good" idea, warning about gentrification and efforts to push African-Americans out of the neighborhood.
"They wanna get them out of this area," Charm said. "That's what they're trying to do, get black people out of this area. This area is supposed to remain as it is."
Lloyd Williams, president of the 100 West 131st Street Block Association, said his association is "pleased to be a focal point" of the new district.
"The expanding preservation of Harlem's glorious contextual history is important to Harlem's and New York City's future," Williams said in a statement. "It is important that the past is prologue, and we thank the Landmarks Preservation Commission's efforts to do so."
Save Harlem Now!, a membership not-for-profit advocacy organization that fought for the designation, was similarly enthusiastic about the move and expressed hope that more landmarks in Harlem will received historic status.
In addition to the new Central Harlem historic district, there are nine historic districts in Harlem, including the Hamilton Heights/Sugar Hill History District and the Mount Morris Park Historic District.
"Save Harlem Now! is pleased that our collaboration with LPC has led to the designation of a new historic district in Harlem," Valerie Jo Bradley, Save Harlem Now!'s president, said in a statement. "We look forward to continuing to work with the commission and our local partners to designate even more landmarks that are being proposed throughout Harlem."
If you want to check out the new historic district, you can visit an interactive map created by the LPC here.