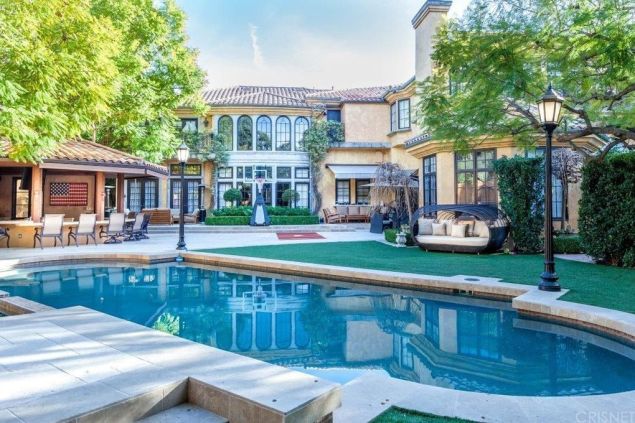 Charlie Sheen hasn't had much luck finding a buyer for his Beverly Hills mansion, so he's testing out the rental market, instead.
The actor offered his seven-bedroom, seven-bathroom Mediterranean-style abode, located in the exclusive Mulholland Estates, for sale in February, sticking on a very specific $9,999,999 price tag.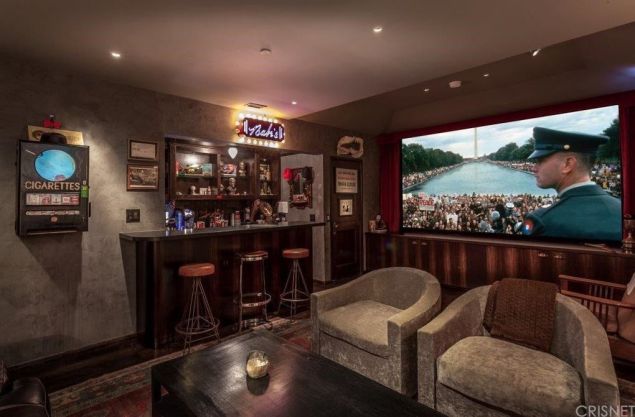 Apparently, there wasn't an excessive amount of interest in the 8,932-square-foot house, as the former Two and a Half Men star removed the sales listing altogether, and he's replaced it with a $43,000 a month leasing option.
Perhaps Sheen decided he isn't ready to say such a permanent farewell, as it's easy to see why he might be a little hesitant to move on from the sprawling home.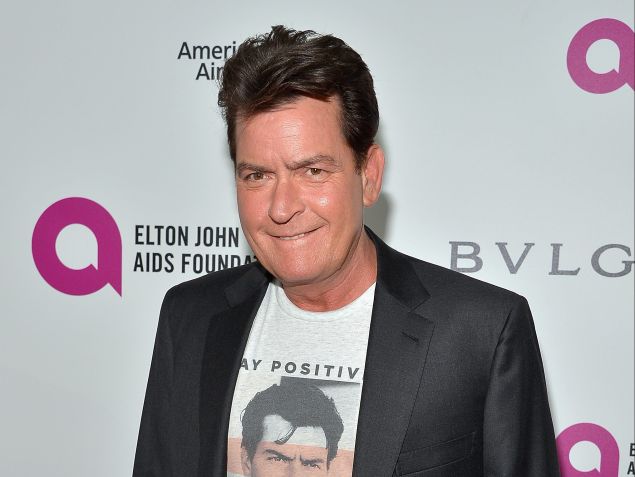 The main level is composed of an eat-in kitchen, various living rooms and a formal dining room, with multiple fireplaces and beamed wood ceilings.
Sheen, a longtime Cincinnati Reds fan (he said his childhood dream was to be a shortstop on the team), appears to have kept a bit of his memorabilia within this house. While it's doubtful it's included in the rental or potential sale, there's a jersey and numerous baseball caps casually displayed in the den.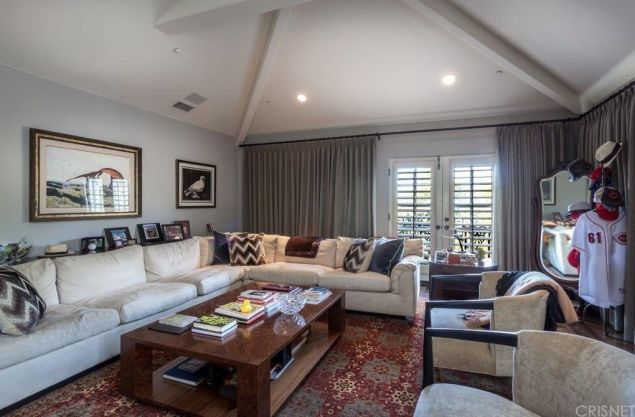 The luxe master suite has its own private screening room with a wet bar, as well as a living room and spa-esque bathroom. There's an additional Creston movie theater downstairs, because one cinema per household is simply not enough. Maybe it's for the guests.
After all, the residence is definitely made for entertaining—outside, there's a gazebo and an outdoor kitchen, with a full covered bar complete with a television, as well as two pools. It seems Sheen must be fond of the number two, considering all the double amenities on the estate.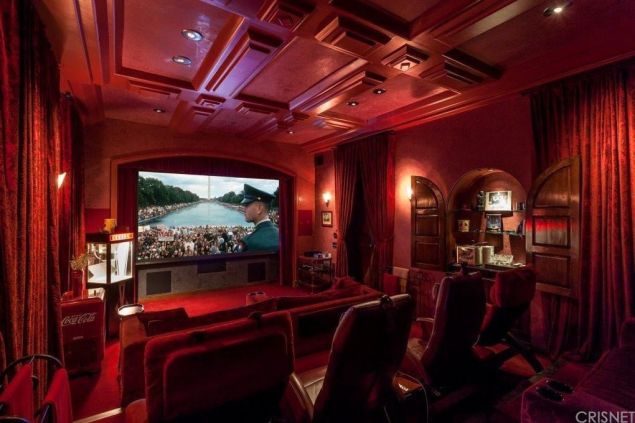 Sheen has owned the home since 2006, per Variety, when he bought it for $7.2 million. He's rather fond of the celeb-loved area, as at one time, he possessed three separate houses within Mulholland Estates. He sold one at a loss in 2015, and a second property one year later—the buyer sold the latter to Kendall Jenner for $8.55 million in 2017.