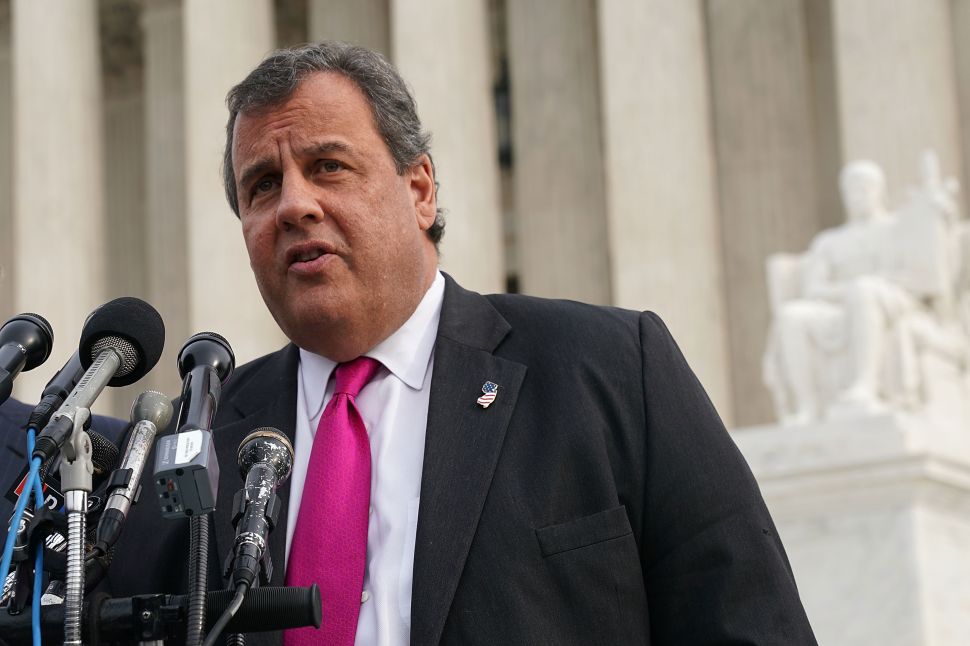 Former New Jersey Governor Chris Christie compared his career-ending Bridgegate scandal to Special Counsel Robert Mueller's Russia investigation.
In a preview for Sunday's episode of The Circus, Christie spoke candidly about his psychology after a massive federal investigation was launched over his administration's role in closing two toll lanes.
"It was completely overwhelming. You're being followed everywhere and screamed at and yelled at with questions and charges," Christie told political reporter John Heilemann. "And then with the issue of continuing to run the government, you're not only keeping yourself focused but keeping everybody else focused on the mission, which is not dealing with your crisis."
The former governor evoked the ruthlessness of Bridgegate's news cycle to the media frenzies surrounding Mueller's Russia probe.
"If you go back and look at the coverage back then, there must have been a dozen other allegations made against me or my administration at the time, all of which amounted to nothing," added Christie. "But every day there are banner headlines because people smell blood and they want to come in for the kill. I knew the whole time I had done nothing, but you can't get that out. And you have to wait for prosecutors to be done, wait for legislative committees to be done, all that stuff. And it's incredibly frustrating. That's what's happening to him."
Christie noted that when a politician is engulfed in any major controversy, there is "nothing" they "can do to make it shorter." They can, however, engage in reckless behavior that come under additional scrutiny—on this point, Christie advised Trump against tweeting and addressing Mueller's investigation in speeches.
Having worked with Mueller while serving in office, Christie called the special prosecutor "very tough" and "very driven."
"He's an aggressive guy," he added.