Indisputable Twitter queen Chrissy Teigen and Grammy-winning musician John Legend just couldn't stay away from the Brewster Carriage House. Somewhere in between attending the Billboard Music Awards (well, Legend went, Teigen faux-trolled him about it on social media, as one does) and sharing the news (via Instagram, obviously) about the arrival of their newborn son, Miles, the couple also found the time to finalize a pricey deal at their favorite Nolita building.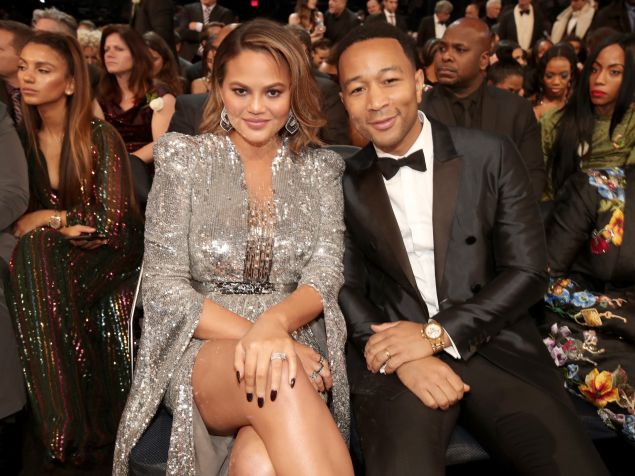 Teigen and Legend doled out $9.02 million for a three-bedroom, three-bathroom penthouse at 374 Broome Street, per property records first spotted by the New York Post. It's a reunion of sorts, as the couple previously resided in a one-bedroom loft on the second floor. Alas, they sold it in October 2016, the same year their daughter Luna was born, perhaps because they wanted more space.
Their new 2,610-square-foot residence definitely provides a roomier situation, and will hopefully be far less eventful than the Soho duplex the two were renting earlier this year—they were abruptly forced to leave because of the landlord's alleged DOB violations. Surely Teigen isn't expecting to be caught in her robe and slippers standing on the sidewalk anytime soon.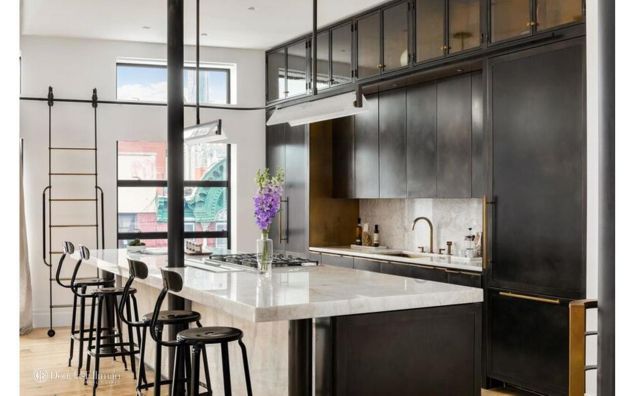 The model and the singer have been planning this purchase for a while, as they were spotted touring the penthouse in December last year. They must have liked what they saw, as they paid a touch over the most recent $8.995 million listing price.
At the moment, the apartment has milled white oak floors and plenty of exposed brick walls, with custom features like a back-lit wine closet and a 133-inch motorized projection screen. The open living and dining area contains a gas fireplace within a beam of concrete, with 13-foot ceilings and eight oversized windows. If anyone was wondering, there is definitely room for Legend's piano, which means prepare yourself for more pictures of Luna having a spotlight moment on the bench.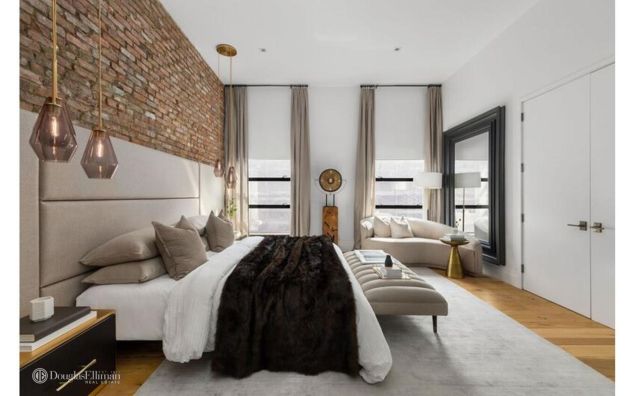 The master suite has a walk-through closet and a five-fixture bathroom with a soaking tub, rainwater shower, walnut vanities and plenty of white marble, per the listing shared by Douglas Elliman brokers Lisa Interdonato, Raymond Dillulio, Fredrik Eklund and John Gomes. The brokers declined to comment on the sale.
The kitchen is equipped with stainless steel Miele appliances, custom cabinets and a Cristallo white quartz island, all of which looks like it will be very photogenic for the cookbook author's Instagram stories.
Speaking of picture-perfect backgrounds, there's also a private rooftop garden, reached via a staircase with copper railing. It's customized with an outdoor sound system and a full kitchen, though there is no pool for Teigen to lounge by while balancing chicken wings on her butt.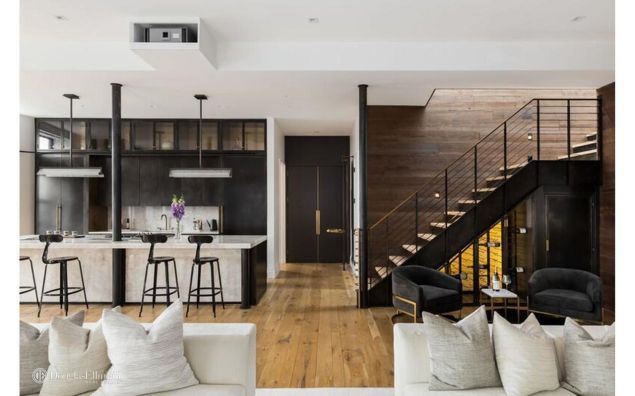 We can already think of a housewarming present from one of the couple's famous friends. Kris Jenner broke Teigen and Legend's coffee table during a Super Bowl party this year, when she took a tumble across the living room in their Los Angeles mansion. Perhaps the Kardashian matriarch will make it up to them by gifting a new piece of furniture for this penthouse.