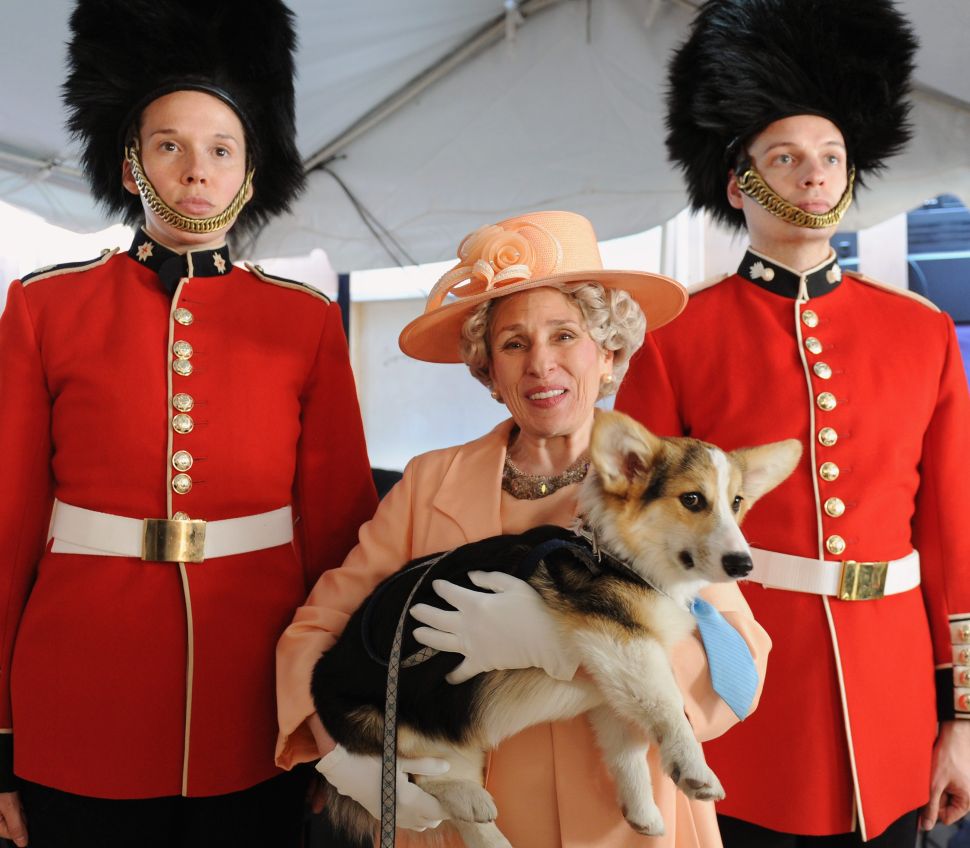 Queen Elizabeth may have bid goodbye to the last of her royal corgis, but their legacy lives on. This week in New York, a corgi court gathered at Herald Square in honor of Prince Harry and Meghan Markle's upcoming royal wedding, which is now only 10 days away.
But the royal corgis weren't just celebrating the impending nuptials in tiaras and tiny crowns—they were paying homage to Harry & Meghan: A Royal Romance, the anxiously awaited Lifetime movie coming to TV screens this Sunday.
Not everyone is excited about the movie, though.
It's rumored that the film's sex scene is worrying everyone over at Kensington Palace. At least, that's what the director told Vanity Fair. He heard the news from his wife's best friend, who's dating the press secretary of the palace, so it's all a game of telephone, although the royal family is more likely to use WhatsApp.
Hopefully, no one shows Queen Elizabeth Markle's raunchier roles.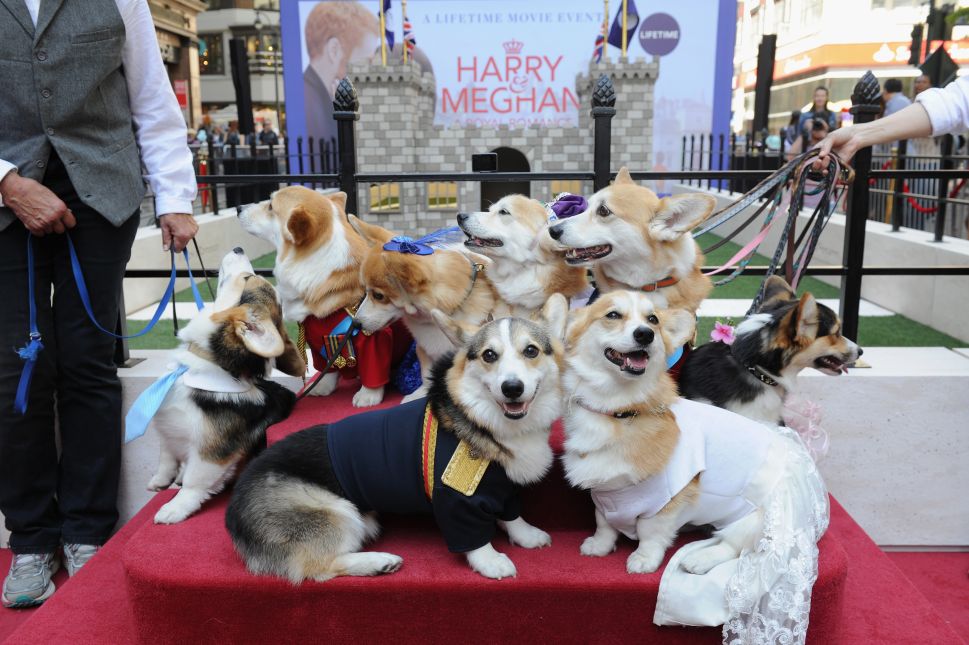 Lifetime isn't exactly HBO, but anyone who has ever watched UnREAL knows just how raunchy the channel can get. Luckily, the corgis are too pure to know about all the controversy, but they did dress up like members of the royal family to create a miniature royal court, free of gossip. Unfortunately, Archie the dog, who's watching the royal wedding from a mini Windsor Castle, was not flown across the pond to join them.
While Archie wasn't there, a guard announced each corgi in the procession, and they posed alone and for a group shot.  There was even a British Invasion playlist featuring the Spice Girls, who are rumored to be performing at the royal wedding (spoiler alert: they're probably not playing, but they will be present).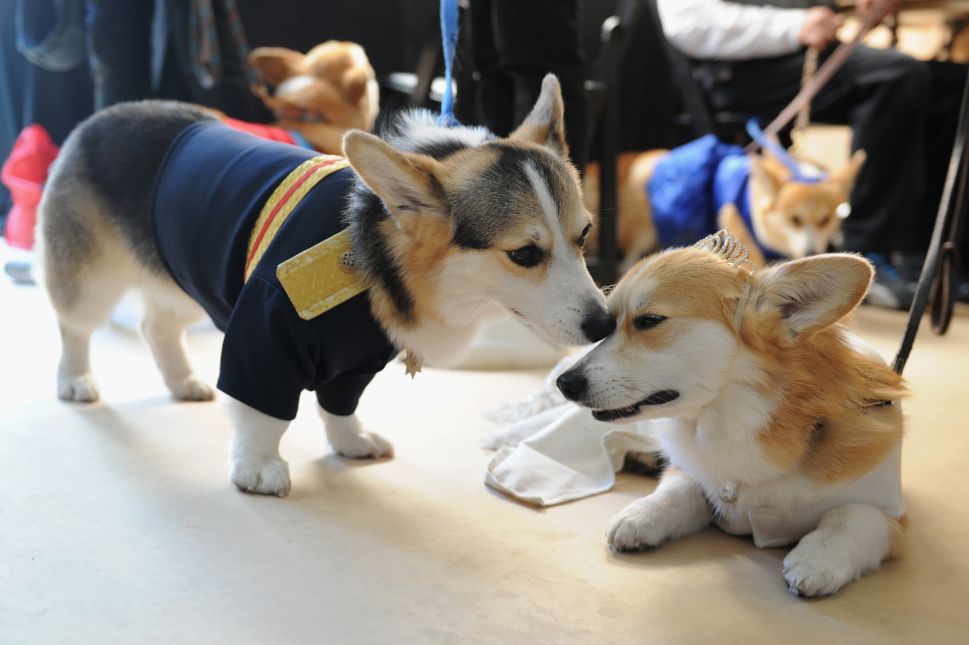 If you weren't able to visit Corgi Court, you have two more chances to catch the royal wedding. Take your pick between the real royal wedding on May 19 at 7 a.m. or the Lifetime movie this Sunday at 8 p.m., depending on how early you wake up.
We're still mad Markle wasn't available to star in the Lifetime movie (after all, she's pretty committed to Hallmark), but these corgis more than make up for it.