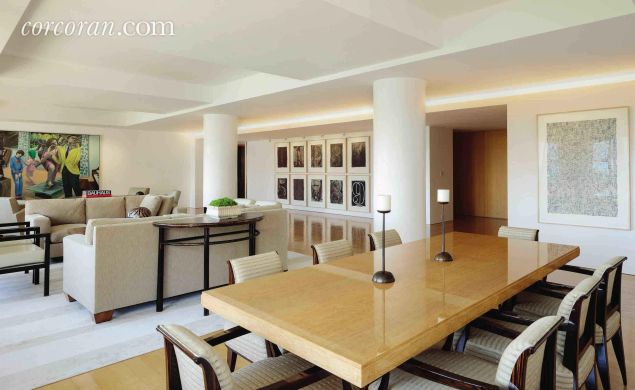 Billionaire DreamWorks founder David Geffen isn't finished with his real estate selling spree just yet. Geffen, who sold two Malibu homes last summer, just parted with one of his Fifth Avenue apartments.
It appears to have been an off-market deal, as the 5,000-square-foot pad at the Parc V wasn't publicly listed. The co-op was last shown for sale in 2016, with a $27.5 million tag—it was delisted in December 2016, after only three months on the open market.
The new owner is Russian billionaire Eugene Shvidler, a business partner and close pal of Roman Abramovich. Per public record, Shvidler doled out $24.5 million for the two-bedroom, 2.5-bathroom residence at 785 Fifth Avenue. Perhaps now, Shvidler won't feel the need to park his yacht, Le Grand Bleu (it was a gift from Abramovich), in front of the Statue of Liberty anymore—that didn't go over particularly well with anyone.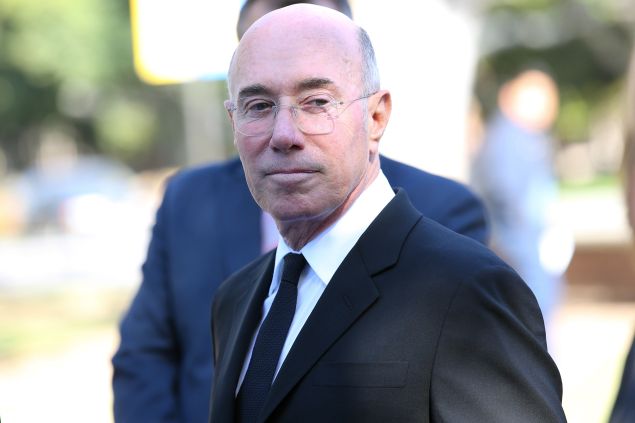 Geffen bought the apartment for $14.7 million in 2010, and completed an extensive remodel courtesy of Charles Gwathmey.
The loft-like aerie has four exposures, with 80 feet of Fifth Avenue frontage. The oversized great room gives an airier feel than many Upper East Side homes, while the chef's kitchen is equipped with stainless steel appliances and wood cabinetry.
It was originally a three-bedroom layout, but one of the rooms was transformed into a professionally-designed soundproofed screening room, with a state-of-the-art projectionist booth, per the old listing. There's also a wet bar and a powder room right off the entertaining spaces.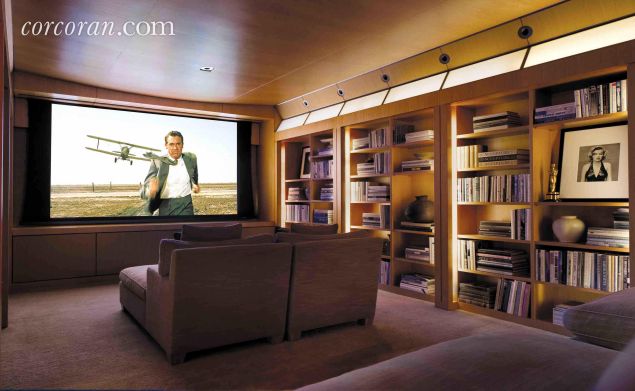 The master suite has a large sitting area, dressing room with built-ins and a bathroom.
We're already pretty sure we know where Geffen is moving, as he scooped up the two-floor penthouse in the same building in 2012. He paid socialite Denise Rich $54 million for the 12,000-square-foot apartment (she renounced her United States citizenship in 2011), and proceeded to embark on another renovation of that duplex. Alas, he's faced quite a few problems with it; his insurance company filed a lawsuit in 2017 against two construction companies involved in the work, alleging the poor job resulted in over $1 million in damages.
It's doubtful he'll be without lodgings if the aforementioned home isn't finished just yet, but it's not even the only one of his estates that's undergoing a makeover. Geffen started plans for a $2 million renovation on his $70 million East Hampton home in late 2016, so he has a very full plate. Rough, we know.
Geffen's real estate issues aren't likely to elicit any sympathy, but if all else fails, he could always head out to ridiculously opulent yacht, Rising Sun, where he frequently hosts guests like Karlie Kloss and Leonardo DiCaprio. It is, after all, almost summer—we do hope he invites the Obamas to join him once again, so that the former president can maintain his title as Instagram Husband.