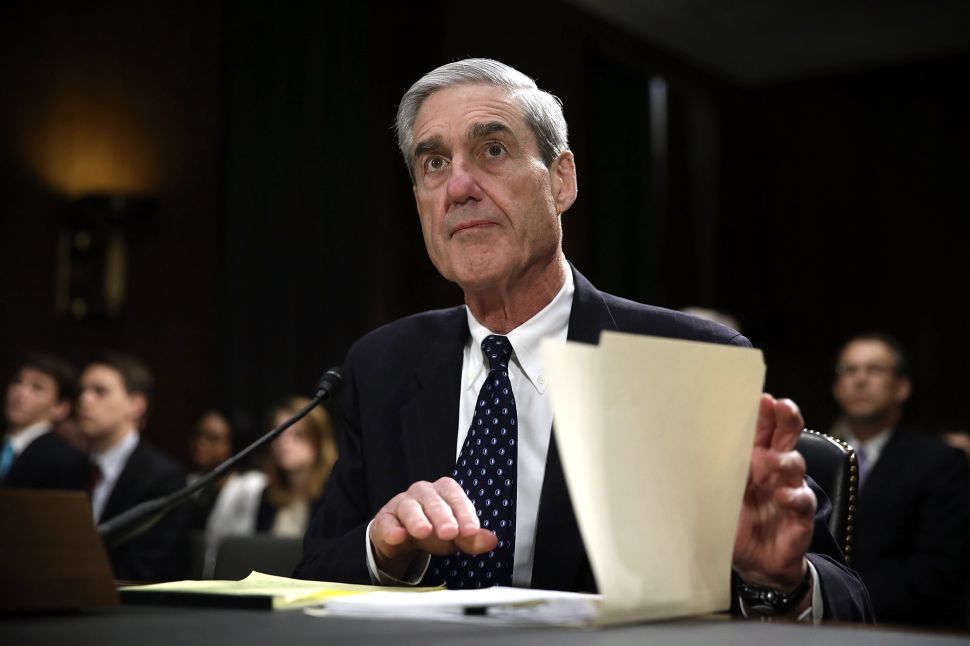 The New York Times on Tuesday published a tentative list of questions Special Counsel Robert Mueller's office wants to ask President Donald Trump. The questions provide insight into the special counsel's thinking but raise questions over who leaked them to the Times—and why.
"What knowledge did you have of any outreach by your campaign, including by Paul Manafort, to Russia about potential assistance to the campaign?" is reportedly one of the questions Mueller is musing.
"After General Flynn resigned, what calls or efforts were made by people associated with you to reach out to General Flynn or to discuss Flynn seeking immunity or possible pardon?" is another.
The questions focus on the extent Trump knew about Russian interference throughout the 2016 election, with particular emphasis paid to Mike Flynn, the president's former national security advisor now cooperating with the special counsel.
"The biggest concern of Mueller is Russia," white-collar attorney Richard Roth, founder of The Roth Law Firm, told Observer. "How was the decision made to fire Flynn? Was it because he lost confidence in Flynn or was it because he knew Flynn had interactions with the Russians that could implicate him?"
The questions "show that Mueller is focusing very seriously on the administration," added the attorney.
Roth, however, warned about taking the questions literally, a sentiment echoed by other lawyers.
"I think these are notes taken by the recipients of a conversation with Mueller's office where he outlined broad topics and these guys wrote down questions that they thought these topics may raise," said Michael Zeldin, a CNN legal analyst and former assistant to Mueller, on Tuesday.
"Because of the way these questions are written… lawyers wouldn't write questions this way, in my estimation. Some of the grammar is not even proper," he continued. "So, I don't see this as a list of written questions that Mueller's office gave to the president. I think these are more notes that the White House has taken and then they have expanded upon the conversation to write out these as questions."
White House staffers, and even Trump himself, are known for leaking information to the press, meaning it's possible the current administration is hedging toward a longer end game. But whether or not such a hail Mary pass will succeed, remains uncertain.
"I don't know if Mueller has any real motivation [to leak], he's certainly not kowtowing to the press. But the Trump administration could have because it may show how far-fetched the questions are," explained Roth. "For example, if there's a question of which Trump has no knowledge that sounds like an outlier, then the Trump administration can point to it and say 'Look at how crazy this investigation is!'"
"It could be a press play by Trump," continued the attorney. "The second reason is because Trump may want to show he's knowledgeable about the investigation and is willing to go toe-to-toe with Mueller. Remember, last week Trump pardoned [Scooter Libby]… [which] may have been a message to Mueller, to show him that if he goes after his guys, he'll pardon them."