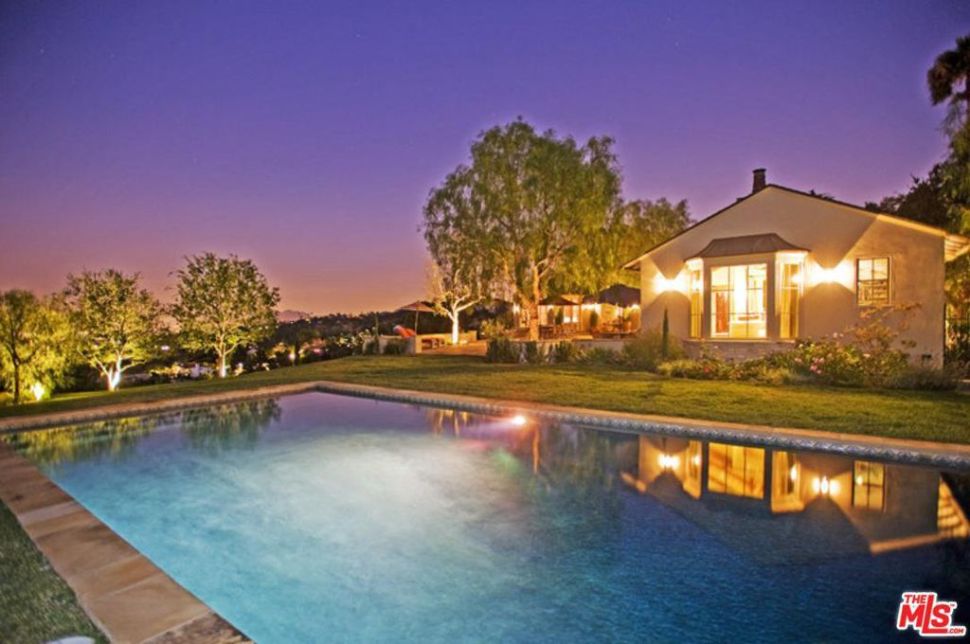 Elizabeth Banks just upgraded her Los Angeles residence in a big way. The Hunger Games and Pitch Perfect actress finally closed on a 6,218-square-foot house in Sherman Oaks, but the process took two years.
The home in question is a five-bedroom, 4.5-bathroom property that first appeared on the sales market in 2010, for a touch under $7 million. It was listed on and off a few times, and then went into contract with a pending offer in March 2016.
We're not sure what held up the sale for such an extensive time period, but maybe Banks and husband, Max Handelman, had second thoughts. Or, perhaps there were other offers, though that seems less likely considering Banks and Handelman ended up handing over a tad under the original ask.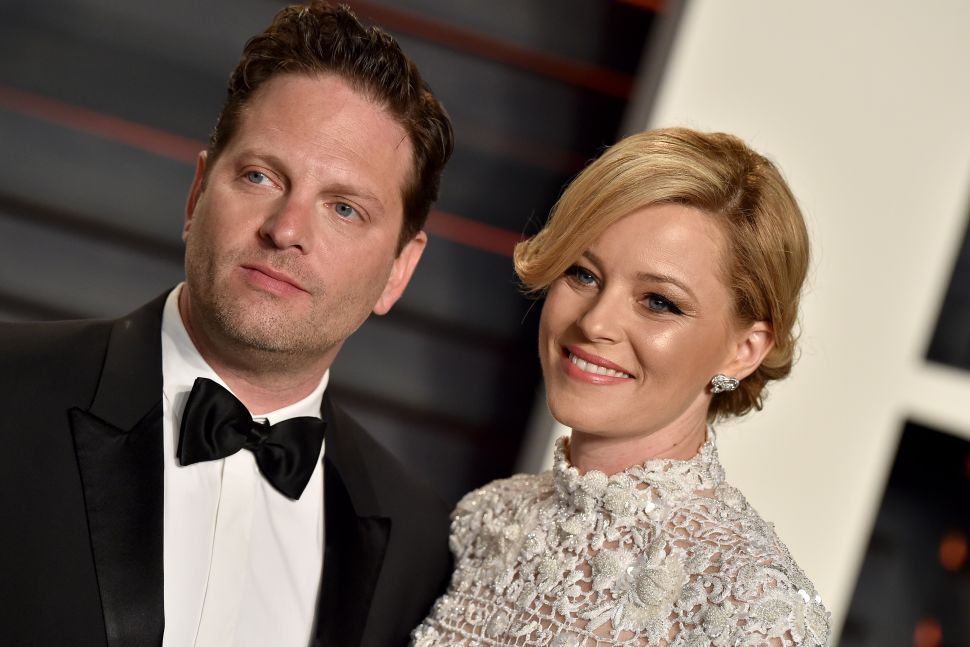 In any case, Banks and Handelman have now finalized the deal; they paid $6.85 million for the gated, custom-built 1.18-acre property, per Yolanda's Little Black Book.
Banks and Handelman's new home is significantly larger than their longtime 3,200-square-foot Studio City abode. The couple, who has two children, purchased that four-bedroom, four-bathroom house back in 2007.
It's about time Banks bought a new residence—after all, she's been the spokesperson for Realtor.com since 2015.
She previously said she "really enjoy[s]" purchasing houses and has bought "three homes, four homes maybe" in the past, though we're not sure which she's referring to. And it seems like her husband is even more into it—she said Handelman is "obsessed" with real estate.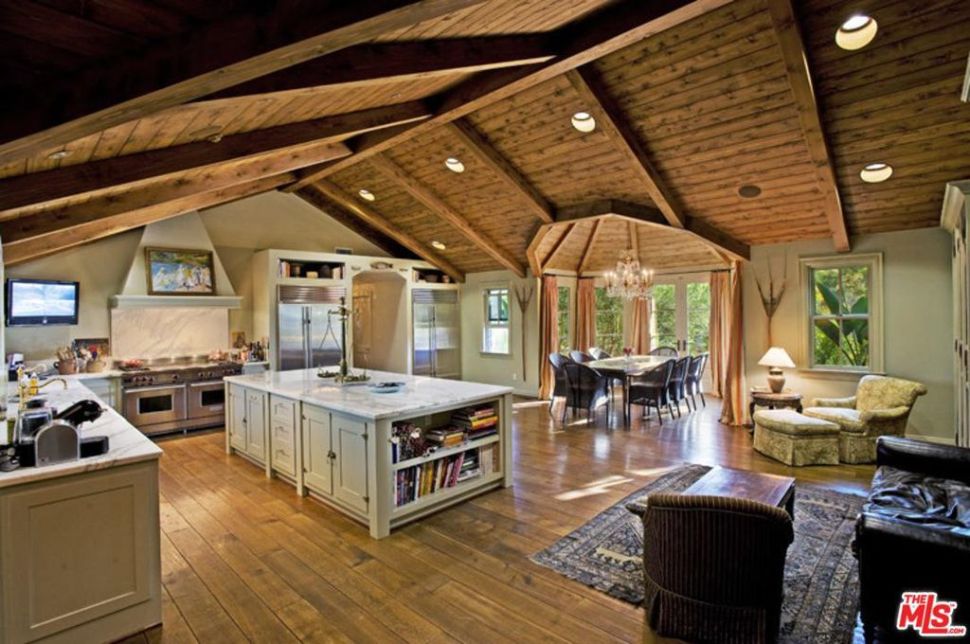 The couple's new single-story home is designed like a chic farmhouse, with a slate roof, French oak floors and vaulted wood-beamed ceilings throughout. There are multiple stone terraces, which complement the stone exterior of the entryway.
According to the listing held by Ginger Glass of Coldwell Banker, the massive eat-in kitchen contains a large, marble-topped center island and is open to both a living room area as well as a sizable dining alcove.
One of three antique stone fireplaces in the home is located in the master suite, which also has a bathroom finished in marble and limestone, including a soaking tub that looks out at the grounds and a separate glass enclosed shower.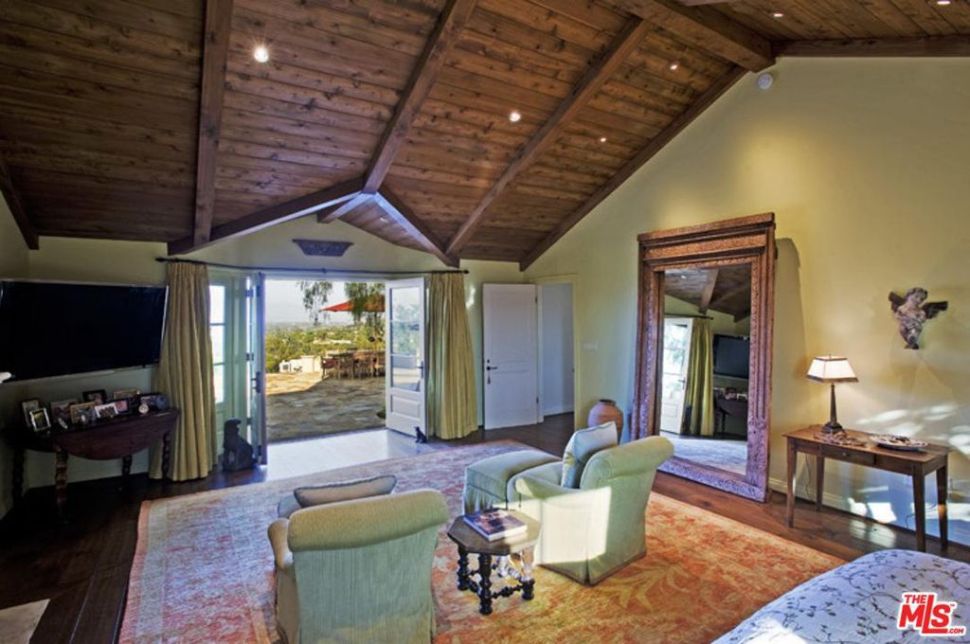 Outside, dining and lounging spaces are set up on the deck, while a saltwater pool is framed in stone amid the grassy lawn.
Not that she needs to, but it is doubtful Banks will do a total gut renovation of her new digs.
In November, she told Architectural Digest that she has "never done a total teardown, so I am always looking for great bones in a home, and I like spaces where I understand how to live."
And if she ends up staying in this house, then expect her to be hosting a few parties.
"If I walk into a place and I can feel how I am going to entertain my girlfriends for wine and cheese on a Friday night, then that feels like a home to me," Banks said.