While your Instagram feed was filled with a plethora of Memorial Day Weekend photos, Ellen DeGeneres and Portia de Rossi elevated their social media to a far grander proportion. They've been hanging out at Nairobi's Giraffe Manor, and yes, that means photographic evidence with the long-necked creatures. Still, we haven't spotted a picture anywhere that competes with DeGeneres' Oscar selfie of 2014.
The trip was part of a visit to Africa that stems from the 60th birthday present de Rossi gave her wife earlier this year—building the Ellen DeGeneres Campus of the Dian Fossey Gorilla Fund in Rwanda; it's part of the Ellen DeGeneres Wildlife Fund. One might think that helping to build this campus, which will be a center of "education, tourism and scientific research," would fill up a calendar for the time being, but ever the multitasker, DeGeneres also found the time to score a major sale in Montecito.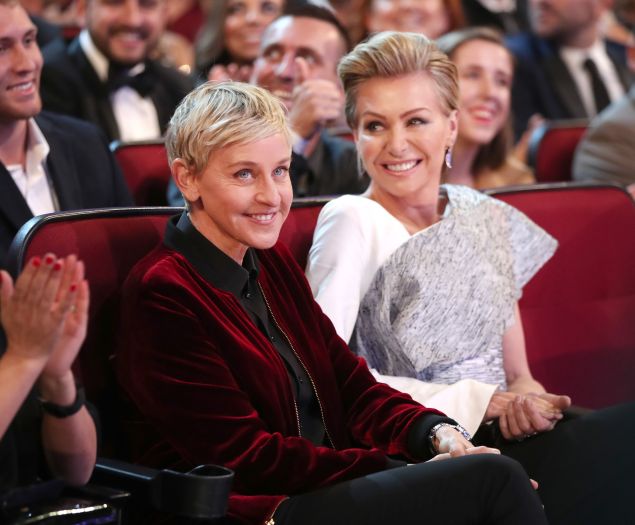 Just eight months ago, DeGeneres and de Rossi paid $7.2 million for the historic Rancho San Leandro estate in Montecito. The 5.83-acre compound is composed of a larger main house, a 3,129-square-foot abode and an equestrian facility, with gardens and olive groves throughout the grounds. Parts of the home date back to the mid 1800s, but we personally think the most exciting feature is that the house is adjacent to Oprah's famed "Promised Land" estate next door. We were happily imagining all the Oprah-approved book club meetings, and more parties like Ellen's 60th birthday extravaganza—never forget when Oprah didn't recognize Leonardo DiCaprio. Perhaps he was sans CitiBike and a blonde Victoria's Secret model.
Anyway, all those dreams have been dashed, as it turns out DeGeneres and de Rossi already sold the estate, for a very impressive $11 million. It was an off-market deal, so don't have any fresh listing photos—and we don't know if there were any renovations completed…but there couldn't have been too much work done in such a short timespan. Maybe DeGeneres is just as gifted with real estate as she is with getting gossip out of her frequent guests, the Kardashians.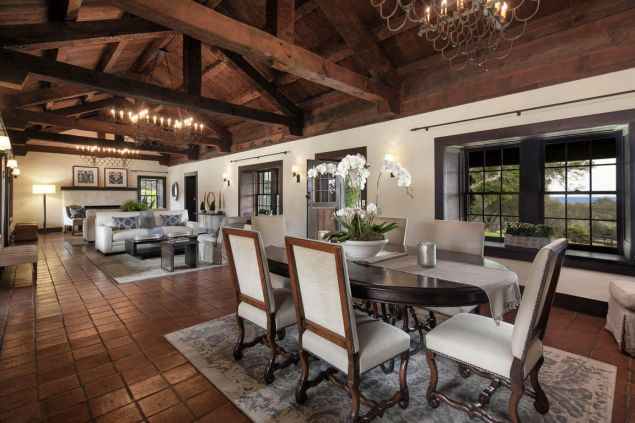 It turns out that the new owner is none other than Tinder co-founder Sean Rad, the former CEO of the company, according to Variety, who first reported the sale. We could be totally wrong in this assumption, but it just doesn't seem like Oprah will be stopping by and hanging out with Rad to chat through her gardening and cooking tips.
Even though DeGeneres and de Rossi will have to bid adieu to their next door neighbor Oprah, they can still hang out, as the couple also owns a much larger Montecito property. In 2013, they doled out a total of $28.8 million in two separate deals for a 17-acre estate. It was listed for sale in March 2017 for a staggering $45 million, and subsequently sliced down to $39.5 million by late 2017. Alas, maybe with this new sale, DeGeneres and de Rossi had a change of heart, as they removed the larger property off the market altogether in January 2018.
In fact, that's not even the only Santa Barbara retreat for DeGeneres and de Rossi. Shortly after they bought Rancho San Leandro, DeGeneres and de Rossi doled out $18.6 million for an oceanfront home on Padaro Lane, in the less-flashy enclave of Carpinteria. There's no Oprah, but Ashton Kutcher and Mila Kunis also bought a house on the very same street last June. At least this means DeGeneres and Kunis can continue their important discussions of The Bachelor fan theories.