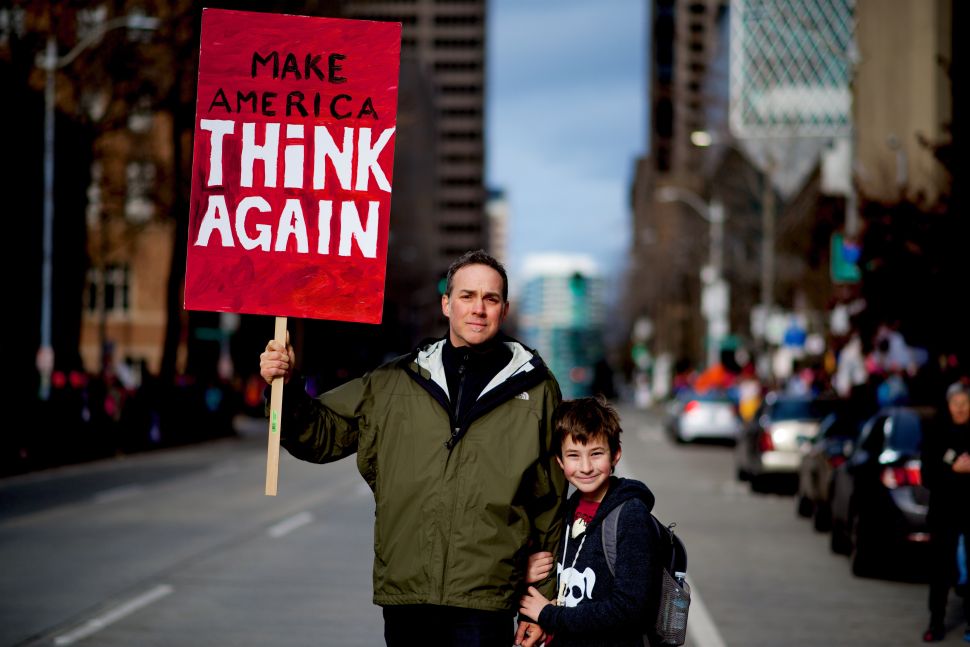 If you ask a random man on the street—"Do you think you are the middle class?"—regardless of the person's actual socio-economic status, the answer is probably yes.
According to a 2015 poll by Pew Research Center, people who self-identify as the middle class span from those who make less than $30,000 a year (household income) to those who make over $100,000.
For example, 34 percent of respondents with household income below $30,000 identify themselves as the middle class, whereas 51 percent of those earning more than $100,000 said they are the middle class. (Only six percent of the $100,000+ group self-identify as upper class.)
But, they can't all be the middle class… right?
In this case, it's not their fault, because the people who design these questionnaires haven't really reached a consensus on what "middle class" means among themselves.
"Scholars working in different disciplines come at this definitional question from various angles. Sociologists typically emphasize occupational status and/or education. Philosophers and anthropologists tend to focus on culture, education and power. Economists largely rely on definitions related to wealth or income," scholars of the Brookings Institute wrote in a paper published this week.
Among economists alone, whose opinions are most cited in discussions around the middle class, there are at least 12 different definitions, the paper noted. When all 12 definitions are considered, over 90 percent of the U.S. population would qualify as "the middle class."
For instance, Princeton economist Alan Krueger (former economic advisor to President Obama) defines the middle class as those with a household income from half to 150 percent of the national median income; another highly-acclaimed economist, Lester C. Thurow of MIT, imposes a much narrower range of 75 to 125 percent of the median income; the Pew Research Center, however, sets the range a bit higher than Krueger's, from two-thirds to double the national median income.
(Median household income in the U.S. stands at $59,039 as of 2016, according to Census data.)
There are more ranges, depending on an economist's research goals. But, even with a single fixed income range, more variables, such as the size of a household, can result in widely varying findings.
"The Pew, Kreuger and Thurow definitions might seem fairly similar, but they capture quite different slices of population. The middle class may include households making as little as $35,000 or as much as $139,000 in household-of-three equivalents and include between 23 and 48 percent of households," Brookings scholars warned.
Another common approach is measuring the distribution of income, rather than specific numbers. For example, some economists consider the middle 60 percent of all households (which will cover the income range from $30,000 to $130,000) as the middle class.
When sociological and philosophical angles come into play, the definition becomes even more blurry.
In surveys that ask people to self-identify as the middle class, for example, results vary considerably depending on how you frame the question. If a survey gives respondents three options (working, middle and upper class), while another one gives four options (working, middle, upper-middle and upper class), more people will identify themselves as the working class in the first survey, the Brookings study found.
"These definitions will of course overlap with and reinforce each other," the authors wrote. "Levels of education, for example, are highly correlated with income (through earnings), and becoming more so. People doing jobs with a certain social status are likely to define themselves as middle class. Aspiring to college or having a saver mentality are likely to lead to a bigger bank balance, and so on."